Giving Tuesday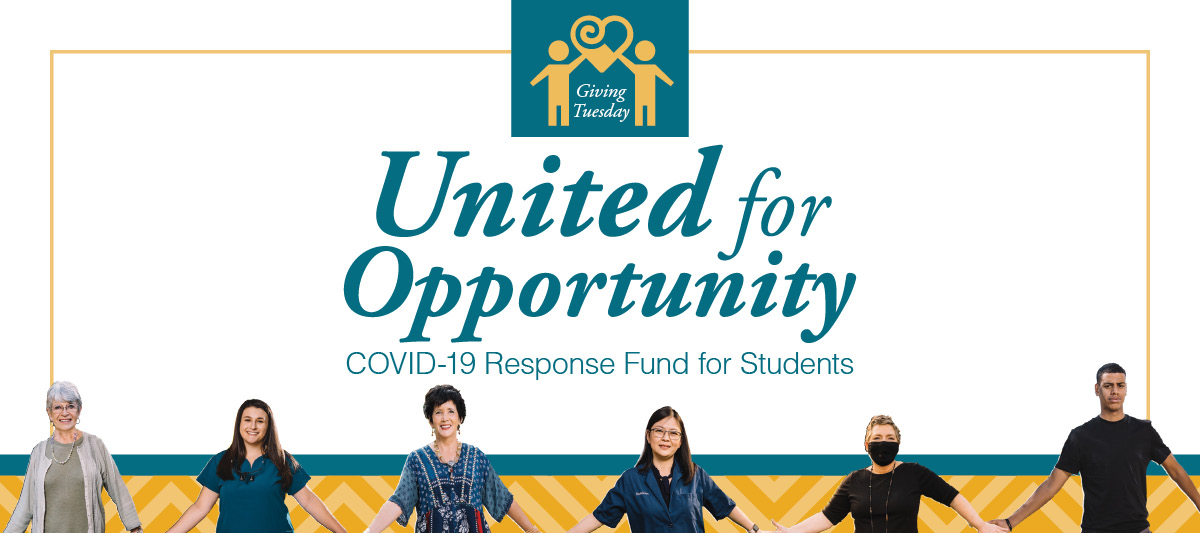 Thank you for Uniting for Opportunity and making Giving Tuesday a success! We raised nearly $25,000 for the COVID-19 Response Fund for Students. This fund provides much needed emergency resources, such as grocery gift cards, laptops and emergency grants.
Gifts made to the COVID-19 Response Fund are an investment in our students' immediate needs, so they can stay in school and continue working towards their educational and professional goals. We are grateful to our community of supporters who continue to give generously to support our students.
If you still want to make a gift in honor of Giving Tuesday, please donate below.

Questions about Giving Tuesday?
Call the PCC Foundation at 971-722-4382 or email your questions to pccfoundation@pcc.edu. We look forward to connecting with you!