Begin Again Fundraiser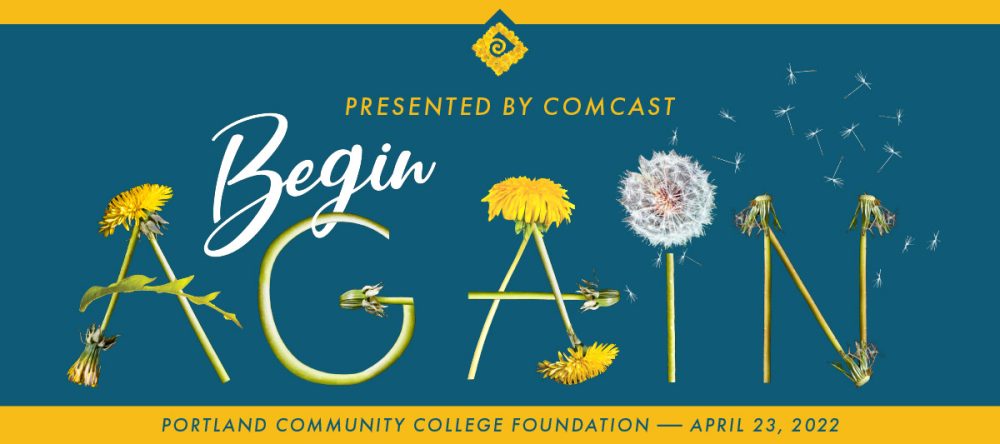 Save the date
In any cycle of change, there's opportunity to seed anew. Together, we can empower our community to begin again through the transformative power of education.
Portland Community College Foundation Fundraiser
Saturday, April 23, 2022
5pm
Join us virtually. College leadership, community leaders and PCC students come together during an evening of support for student scholarships and emergency needs.
Become a Begin Again sponsor today!
2022 sponsors
Presenting sponsor

Bronze sponsors