Estate Planning Webinar


On February 2, the PCC Foundation hosted a free webinar covering estate planning basics, wills, trusts and options to consider as you plan for the future.
If you missed the event, you can still access our free resources to help with your estate planning. Feel free to also share these with your friends and family.
With estate planning attorney: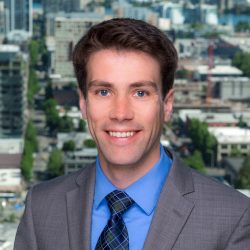 Steven G. Bell
Attorney, Stoel Rives LLP
Steven Bell focuses his practice on the creation and administration of complex trusts to meet business succession planning, tax planning, and family needs, and in charitable gift planning for both individual donors and for tax-exempt entities. Through his practice, Steve helps clients create customized structures to preserve and perpetuate closely held businesses and to meet diverse objectives. Steve brings innovative solutions to multifaceted issues that can arise in the administration of irrevocable trusts, estate, charitable giving structures and for private foundations. Steve's passion lies in developing creative solutions to help clients meet their goals in a tax-efficient manner, whether in crafting a new estate plan, facilitating charitable giving, administering complex estates, modifying and restructuring irrevocable trusts, or developing trust structures to meet business objectives. Steven received his J.D. from the University of North Carolina School of Law and his B.A. in Political Science from Elon University.