Estate Planning 101
Error: The image above does not have Alt Text
Estate Planning 101
If you missed the event or would like to re-watch the presentation, you can view it in its entirety below or view the slideshow only here. 
Steven G. Bell
Attorney, Stoel Rives LLP
Steven Bell focuses his practice on the creation and administration of complex trusts to meet business succession planning, tax planning, and family needs, and in charitable gift planning for both individual donors and for tax-exempt entities. Through his practice, Steve helps clients create customized structures to preserve and perpetuate closely held businesses and to meet diverse objectives. Steve brings innovative solutions to multifaceted issues that can arise in the administration of irrevocable trusts, estate, charitable giving structures and for private foundations. Steve's passion lies in developing creative solutions to help clients meet their goals in a tax-efficient manner, whether in crafting a new estate plan, facilitating charitable giving, administering complex estates, modifying and restructuring irrevocable trusts, or developing trust structures to meet business objectives. Steven received his J.D. from the University of North Carolina School of Law and his B.A. in Political Science from Elon University.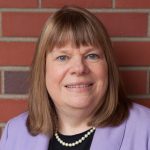 Ann Barden
Director of Gift Planning, Oregon Health & Science University Foundation
Ann headed the planned giving departments at The San Francisco Foundation, Guide Dogs for the Blind and California Pacific Medical Center Foundation and has 30 years of experience in gift planning. Ann completed a three-year term on the board of the National Association of Charitable Gift Planners, formerly the National Committee on Planned Giving, where she participated on the Congressional advisory task force. She is the past president of the Northern California Planned Giving Council and past interim president of the Golden Gate Chapter of the Association of Fundraising Professionals. She is the 2006 recipient of NCPGC's Phil Hoffmire Lifetime Service Award and is a member of the National Association of Charitable Gift Planners' Leadership Institute. In 2016 Ann was awarded the Northwest Planned Giving Roundtable's Distinguished Service Award. Ann served on many boards including Pets Unlimited, The Animal Cancer Foundation and American Composers Forum. A frequent speaker at conferences and seminars, Ann has appeared as a philanthropic expert on NPR and has been quoted in The Wall Street Journal, The Chronicle of Philanthropy, The Oregonian, The Sacramento Bee and The San Francisco Chronicle. A proud Oregon State University graduate, Ann Barden joined OHSU Foundation in 2006.   
Estate Planning 101