DREAM Project
COVID-19 update
Contact Luz for help while campuses are closed: luz.villarroel15@pcc.edu, 971-722-7986, or 971-570-2900 (texts only please).
Hours: 

Monday – Thursday: 8am – 5pm
Friday: by appointment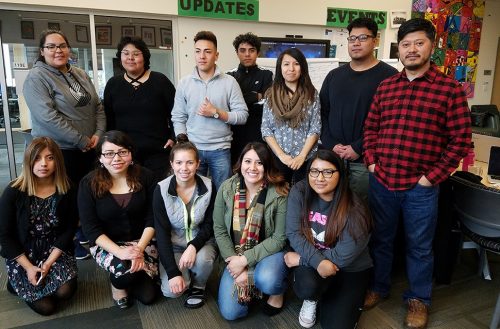 The DREAM Project is funded by PCC's DREAMers Gala. All funds collected go towards students who earn a scholarship. The DREAM Project is currently housed at Rock Creek.
The DREAM Project is a mentoring program that offers scholarships or tuition support to PCC Undocumented and DACAmented students. We focus on the empowerment and support of DREAMers because we recognize that Undocumented and DACAmented students face unique and distinct challenges that require additional support to embark on this educational journey successfully.
DREAM Project mentees are PCC students navigating the PCC system for the first time, or students that have not completed their first year. As a mentee, you will be assigned a mentor that is also Undocumented or DACAmented and has successfully learned and navigated the PCC system. Mentees are required to commit to at least 30 hours of training, mentoring contact, and meetings with the program coordinator over the course of winter and spring terms.
The goal of the DREAM Project is to provide Undocumented and DACAmented college students with an opportunity to develop leadership skills, explore career options, and gain knowledge on how to navigate the PCC system.
Apply to be a Mentor: