This content was published: November 14, 2016. Phone numbers, email addresses, and other information may have changed.
Register to volunteer with PCC on MLK Day of Service 2017
Posted by hannah.cherry
"Life's most persistent and urgent question is: What are you doing for others?" -Dr. Martin Luther King Jr.
Monday, January 16, 2017
The Community-Based Learning Program and the Multicultural Centers at Cascade, Southeast, and Sylvania invite the PCC community to participate in the 2017 MLK Day of Service, organized by Campus Compact of Oregon. Space is limited so early registration is highly recommended! Groups of 5+ should contact the CBL Coordinator for further arrangements.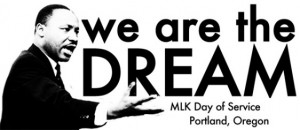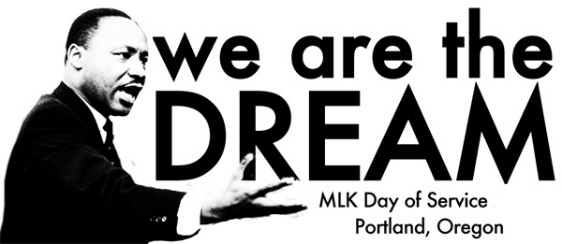 Oregon Campus Compact's 8th annual MLK Day of Service brings college students together to learn about the beliefs, life, and work of Dr. Martin Luther King, Jr. One of the largest mobilizations of students on this holiday, this event is organized by a multi-institutional collaborative of educational nonprofits, colleges, and universities.
This year that direct service will improve the community and educational environment for Southeast Portland. The event will take place on Monday, January 16, 2017 at Warner Pacific College.
The event schedule
TBD – PCC Volunteers meet at Cascade Campus to take a bus to and from the event
8:30am – On-site Registration Opens
9:30am – Morning Rally
10:00am – Service Projects Begin
2:30pm – Closing Rally/Celebration
3:00pm – Day of Service Ends and Buses depart for campus drop offs
If you want to bring a partner/spouse or child over the age of 6, please register them separately using the same registration link above. (Note: Childcare will not be provided. If you register your child, your child would serve with you on the day.)