Your path to a bright future
YES to College is for you if:
You are 16 to 20 years old
You live in a participating school district:

Portland Public
Lake Oswego
Tigard-Tualatin
Sherwood
West Linn-Wilsonville

You have dropped out of high school OR may not be able to graduate with your class
You are interested in earning your high school equivalency as the first step toward college and career development
If English is not your first language and you are improving your English proficiency, YES to College can be a great option for you as well.
Read our program brochure for more information.
The YES to College Program can give you the knowledge and resources to change your life. Students just like you are finishing high school, continuing their education in college and pursuing exciting careers. You can do it, and we can help!
Take the next step
If you have dropped out of high school, will not be able to graduate with your class, or speak a different first language than English, YES to College can offer you skills and support to get you where you want to go.
YES to College works with your school district to offer you a scholarship to the program. The scholarship for Phase 1 covers the costs of your classes, test fees and books. For students who continue into Phase 2, the scholarship covers the cost of college tuition and books, but you will become responsible for college fees (usually $70 to $100).
Our program also pairs you with a College Success Coach to help you adjust to PCC and to college life. Your Success Coach is there to advise you; teach you life skills, organization and time management; and connect you with community, career, and college resources.
How to succeed in this program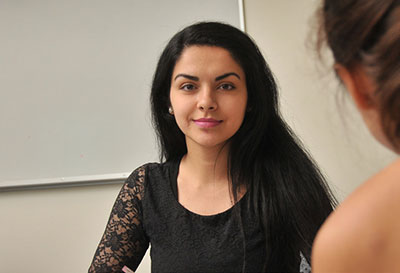 Our program is designed to help you become a successful college student and to succeed in the workforce. We'll ask you to do the following:
Attend classes regularly
Participate in classes
Study outside of class
Communicate your questions, ideas, and opinions