Sylvania WRC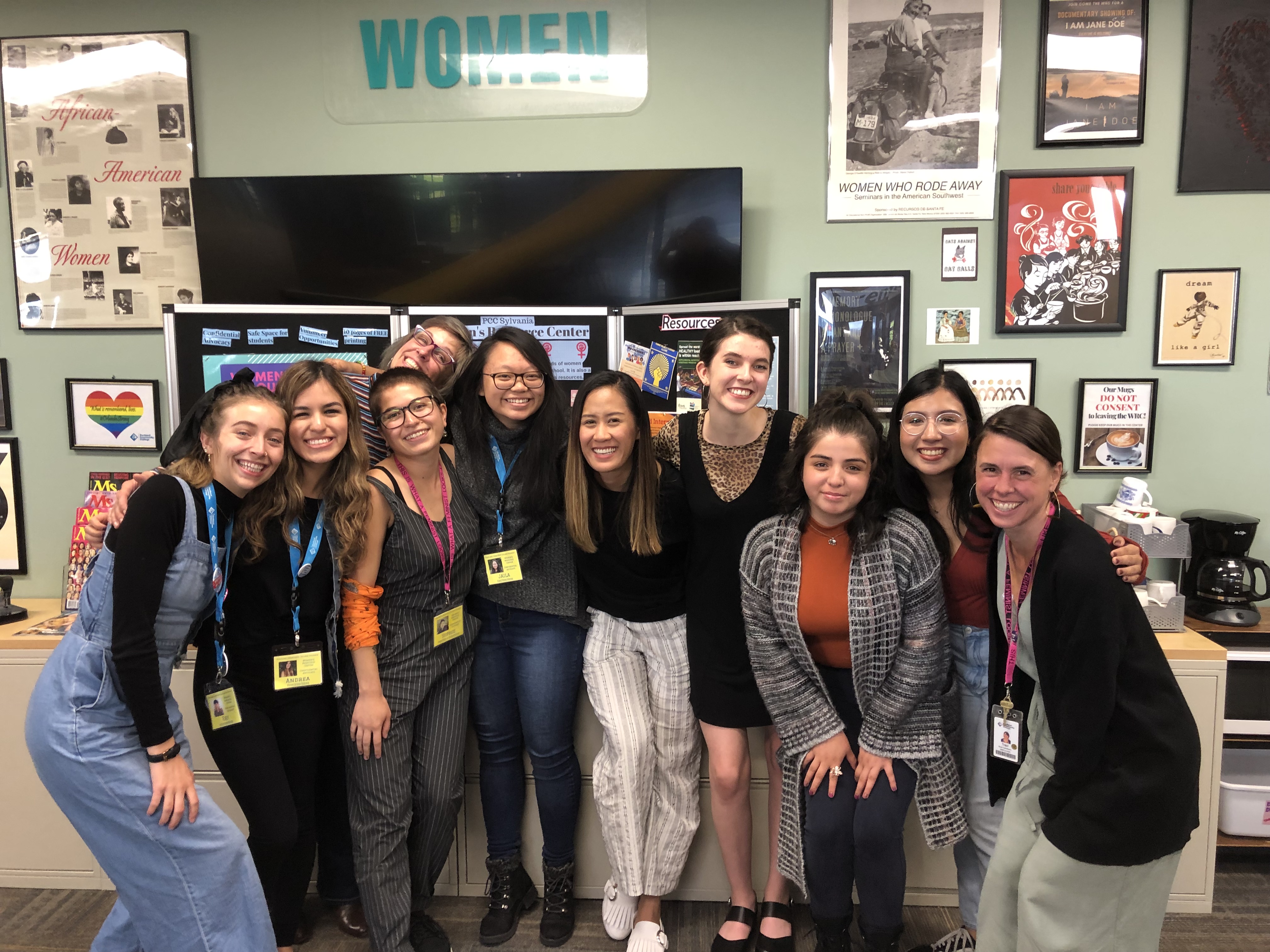 Get More Information!
Sign Up to receive the latest Sylvania WRC information via your PCC email!
The PCC Sylvania Women's Resource Center (WRC) was founded in 1995 by Deborah Evind and was created to provide a central location for services that support the academic achievement of women, while working to increase access to education for women, improve the retention of women students at the college, and encourage women's leadership development.
Hours and location
Sylvania Campus, CC 232 on the Upper Ball.
Hours:

Monday, Tuesday, Thursday,  9am – 4pm.
Wednesday 9 am – 2 pm.
Hours may vary based on staffing availability. 

Closed Finals Weeks, Winter Breaks, Spring Breaks, and Summer Quarters.
To make an appointment: call 971-722-8101 or email wrc@pcc.edu
At the Portland Community College Sylvania Women's Resource Center (SY WRC) we apply the principles of intersectional multicultural feminism to resist and dismantle sexism, racism, and other forms of oppression in order to support the success of women students at PCC. We welcome students of all genders.
What we offer
Clubs and events related to gender and social justice
Dress for Success – come learn from experts how to present yourself to potential employers
Community resource referrals
Crisis intervention and problem solving
A place to connect with other students
Confidential advocacy, support, and friendship in a caring environment
Lactation Room
Looking for advocacy support and the WRC is closed?

Make an appointment at the Counseling Center by calling 971-722-8153 or visiting the Counseling Center in CC 210
Contact Call to Safety (open 24 hours a day) at 503-235-5333.
For immediate safety concerns or to make a report visit our online reporting site (includes anonymous), contact SY Public Safety in CSB 320, or call 971-722-4444.

Hours:

Monday-Friday: 6am-10:45pm
Saturday: 6am-9:45pm
Sunday: 7am-6:45pm

Visit pcc.edu/safe for info on PCC policies and services.