Sylvania WRC
The PCC Sylvania Women's Resource Center (WRC) was founded in 1995 by Deborah Evind and was created to provide a central location for services that support the academic achievement of women, while working to increase access to education for women, improve the retention of women students at the college, and encourage women's leadership development.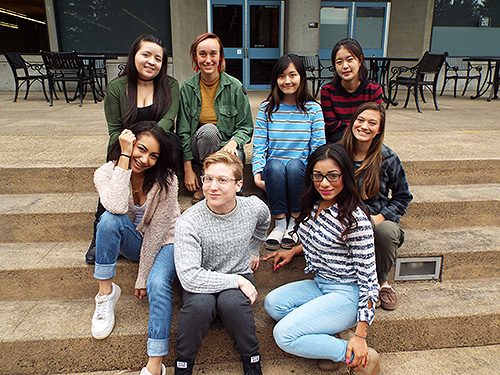 Hours & Location
Sylvania CC 232

Monday, Tuesday & Thursday: 9am-4pm
Wednesday: 9am-2pm
Fri: Closed
Contact wrc@pcc.edu or 971-722-8101 for more information. You may also contact Traci Boyle-Galestiantz, the Sylvania WRC Coordinator.
Get Involved
Join us in taking action – view the SY WRC calendar of events and raise your voice!
WRC Student Clubs
Feminist Majority Leadership Alliance
International and Immigrant Women's Club – Meets Mondays 2-3pm in CC 232 for Winter Term 2019! Join Us!
Student Parent Club
Please contact us if you have questions!
WRC Services
College Advising and Information on PCC's Educational Programs
Scholarship Information
Community Resource Referrals
Crisis Intervention and Problem Solving
Advocacy, Support, and Friendship