Southeast Women's Resource Center
Southeast Women's Resource Center Fall 2023 Hours
Monday: 11am – 5pm
Tuesday: 11am – 5pm
Wednesday: 11am – 5pm
Thursday: 11am – 5pm
Friday: Virtual services only!

10am – 4pm
Join us on the virtual chat
Zoom: Available by appointment or by starting in Chat
Coordinator Bio
Kiera Hansen, MSW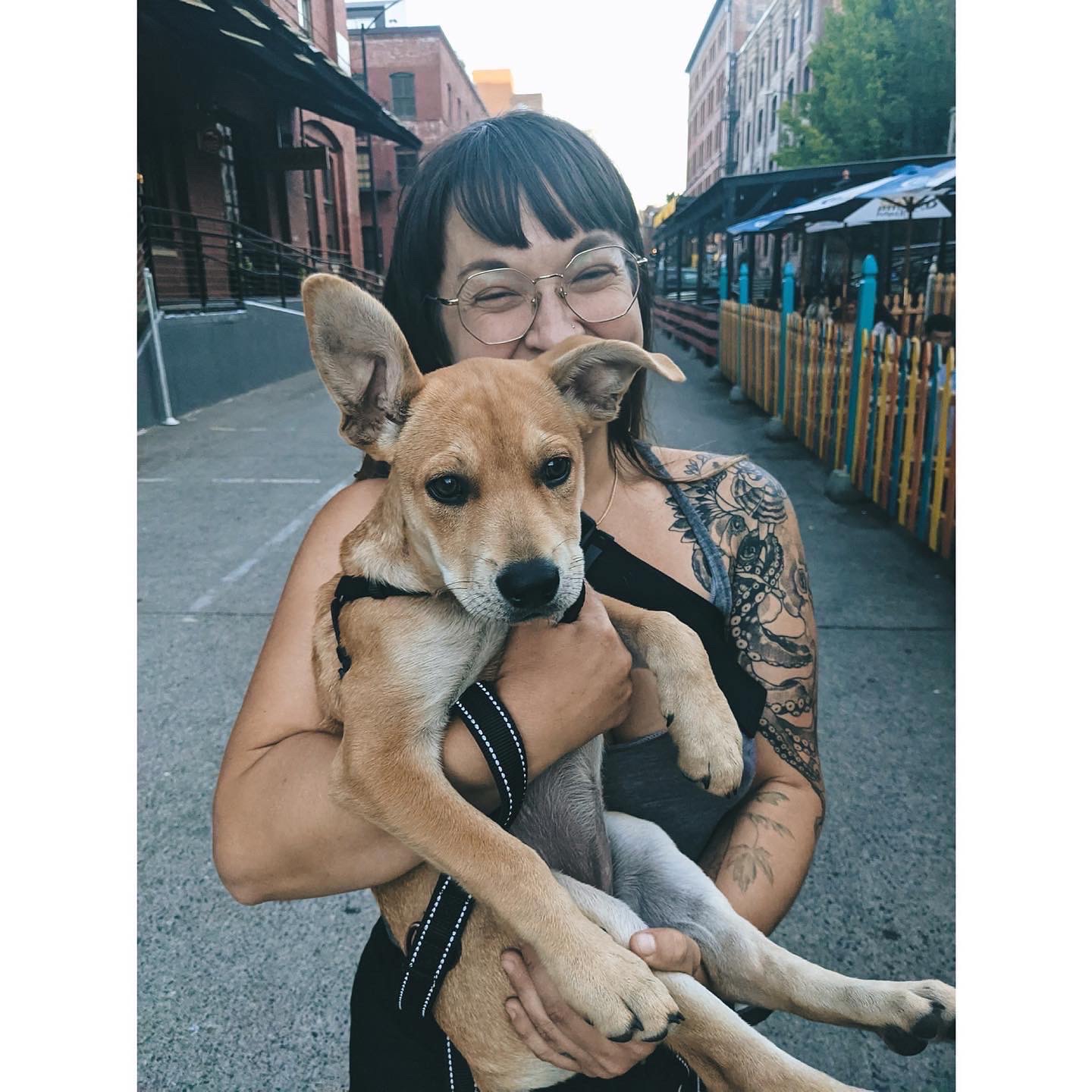 Primary Campus Location: Southeast
Title: Women's Resource Center Coordinator
Gender pronouns: they/them/theirs
Hi! My name is Kiera (they/them) and I am so excited to meet you. Here is a little more about me:
My academic journey: As a non-binary, queer person, living with multiple disabilities and in a family where substance abuse was central, I very clumsily got myself through kindergarten to a Masters. I graduated from high school in Vancouver, WA in 2002. I am a first generation college student and graduated with a B.A. in Psychology and Women's Studies (before many programs changed to Gender Studies) from the University of Washington. I lived in Seattle and San Francisco for some time where I spent my time providing sexual health education and helping LGBTQ people start families. I moved back to Portland in 2009 and completed my MSW at Portland State University in 2012.
My professional/ community-based activism journey: Prior to PCC, I did community-based work in many Seattle, San Francisco and Portland-based non-profits. Systems, including education, were not created for many of us. It has always been a passion of mine to make them accessible while also deconstructing and rebuilding them. Supporting people who carry/embody stories of trauma, addiction, gender-based violence, homelessness, racial violence, involvement in the prison industrial complex and the various forms of disenfranchisement requires creativity, humility and determination. I'm here for it and I look forward to meeting and working with you to make our lived experiences better and to thrive.
I also teach classes at PCC- Currently CG 145- Stress Management and AD 202- Trauma and Recovery.
When I'm not working, I like to: binge watch Netflix or Hulu, take my puppy, Sugar, to the dog park, cuddle with Sugar or Penelope (my elderly and toothless cat), cook 3-4 course vegan meals just for me, go to Estate Sales, garden or do some home renovation project.
Campus WRCs
Visit the campus WRC page of your choice below to find more about hours, contact information and about what's available on your campus!