Cascade Women's Resource Center
The PCC Women's Resource Centers (WRC) apply the principles of intersectional, multicultural feminism to resist and dismantle sexism, racism, and other forms of oppression in order to support the success of women students at PCC. We welcome students of all genders.
Free reusable menstrual products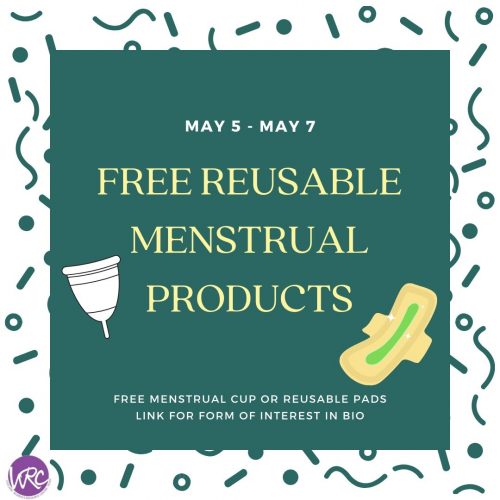 May 5-7, the Cascade WRC is providing free reusable menstrual products through the Eco Social Justice Grant to help students and PCC reduce their waste and lower the amount of money used on menstrual products. Fill out our Menstrual Project interest form »
Want to work at the CA WRC?
Our hiring and training timeline for the 2020-2021 academic year continues to evolve due to COVID-19. While we don't know exactly when we'll be hiring, we'd be happy to send you an application as soon as we are ready to move forward.
Interested in receiving an application to work at the SE WRC? Sign up to receive an application when they become available.
Feel free to email rebecca.raymond1@pcc.edu with any questions.
COVID-19 update
The CA WRC physical space is closed. However, we are still here for you remotely to provide all our regular services that can be done without meeting in person! These include:
Personalized help for entering college
A virtual place to connect with other students
Crisis intervention and problem solving
Peer advocacy
Community and campus referrals
Workshops on topics of current interest
Student success workshops
Scholarship information
Confidential advocacy for student experiencing gender based violence including domestic violence, stalking, and sexual assault
Visit us on Instagram or on Facebook for daily updates, links to resources, and virtual programming!
PCC and external resources
See the WRC homepage for additional PCC and external COVID-19 and advocacy resources.