Faculty
Debra Berger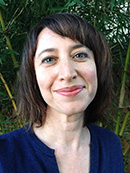 Debra Berger is now passionate about plants and creating spaces that nurture and inspire people, though she didn't start this way. Raised in urban Brooklyn, NY, when she was a little girl she thought flowers came from a florist, and trees grew uniformly planted one car apart.
As she grew older, she began to feel on some intrinsic level that gardens could be places for nurturing the spirit. In 1991, she left the city to pursue a bachelor's degree in Fine Arts at S.U.N.Y. New Paltz in upstate New York. The campus was nestled among forest, farms, and orchards. Surrounded by nature, she observed the succession of the changing seasons and how a sense of place connects us to home.
From her fine arts studies, she learned about color, composition, history, and aesthetics. At about this time, she encountered a book that proved fateful called Noah's Garden, by Sara Stein. In it, she wrote about restoring the ecology by taking all the back-to-back yards in suburbia, removing the vast stretches of lawn and re-planting them with native plants, essentially creating a green belt that mimics nature. That inspired her to change direction and hope to one day fuse her background in art and design with a desire to integrate our role as stewards of the earth.
In 2006, Debra moved from living in Los Angeles to Portland where she began to transition from a 13-year graphic design career to landscape design. She completed advanced certifications in Permaculture and Organic Gardening. Debra's path, in turn, then led to completing an AAS Degree in the Landscape Design program at Portland Community College.
Debra is currently the Design Manager at Paradise Restored Landscaping and served as the 2015 Co-President on the Oregon chapter board of the Association of Professional Landscape Designers (APLD). Relocating to the lusher setting of Portland, she feels she has added years to her longevity and enjoys spending time with family, especially doting on Spike, her three-legged kitty.
Kate Bodin, MEd, HTR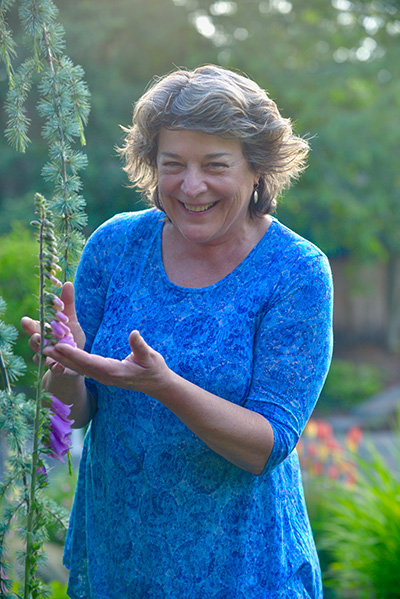 Kate Bodin Kate Bodin, MEd is the Executive Director of Community Cultivators, a Portland, Oregon based 501(c)(3) corporation. Working with other non-profit organizations such as residential communities, houses of worship, and other sites, Community Cultivators creates accessible vegetable gardens that facilitate community for older and underserved people within neighborhoods. Kate completed the Legacy Health/Portland Community College Horticultural Therapy Program, studied horticulture in the LAT program at PCC, and holds an MEd in Creative Arts and Learning.
Previously, Kate oversaw the horticultural therapy program at Earthtones Music Therapy Services in Portland. She implemented several thriving horticultural therapy programs for older adults throughout the region. In addition, she developed and implemented a comprehensive horticultural therapy internship program. She continues to train interns through her work with Community Cultivators.
Before her horticulture career, Kate worked for over twenty years in higher education – eleven of those years as the dean in two art colleges.
Kate's clinical experience includes service in residential homes, assisted living sites, hospitals, and day programs. She has worked with people diagnosed with dementia, physical, behavioral and cognitive disabilities, as well as older adults in assisted living and wellness settings.
Kate is an avid and experienced gardener, educator, and outdoorswoman. A passionate cook, Kate loves creating nourishing and healthy meals from the produce she picks in her garden.
Elizabeth Brewster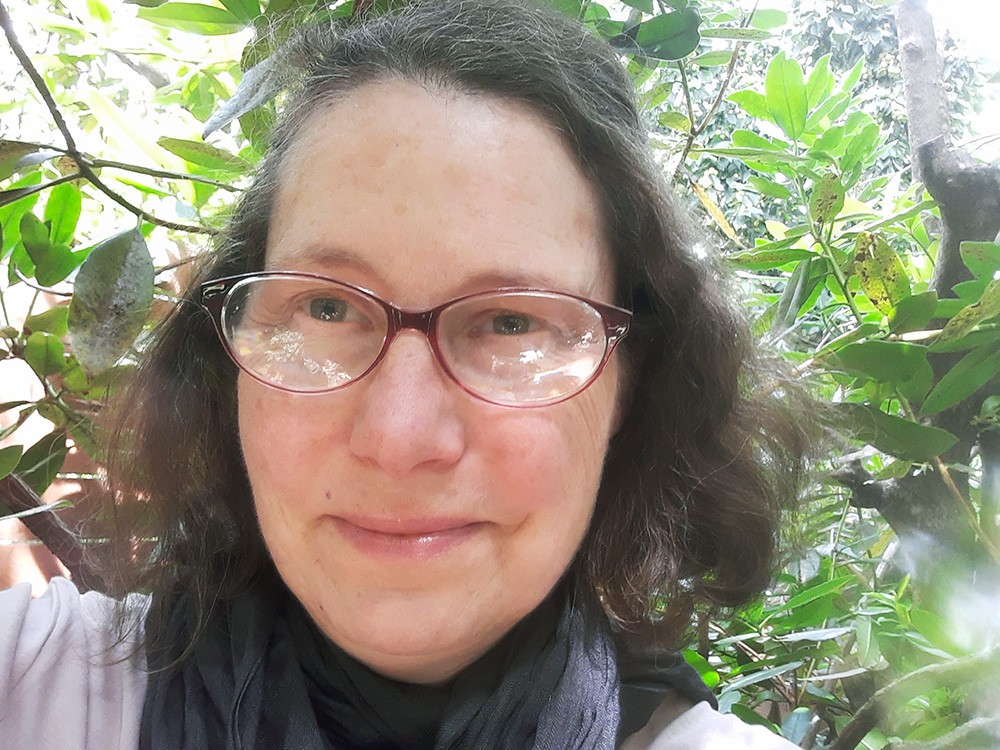 Elizabeth Brewster holds a BA in Humanities from the New College of USF and a BS in Horticulture from the University of Maryland. She worked as a horticulturist for the Washington National Cathedral and Tudor Place in Washington, DC, and the William Paca Garden in Annapolis MD. She spent five years working as a landscape designer and project manager for residential design/build companies in Virginia and Oregon. She is an avid hiker and enjoys going anywhere you can see glaciers and wildflowers.
Robert Bundy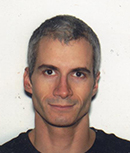 Robert Bundy is an ISA Board Certified Master Arborist. He has been a full-time arborist for 15 years, managed a tree crew for 6 years, and currently owns and operates his own contract climbing business. He specializes in technical tree removal, pruning, crown support systems, and training in the latest climbing techniques and safe work practices. He has won over twenty tree climbing championships including the Pacific Northwest Tree Climbing Championship five times.
Suzy Knutson
Suzy Knutson is the CAD instructor for the LAT Department at PCC, specializing in Vectorworks Landmark. In addition to teaching, she also drafts and designs with local landscape designers. Suzy received a BFA from the University of Utah where she studied photography. She later returned to school, at PCC, where she studied landscape design. She is a member of ANLD and HPSO. In her free time, Suzy enjoys puppies and ice cream.
Anne LeSenne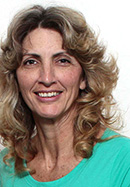 Anne LeSenne Anne has a Bachelor's Degree in Horticulture from BYU Idaho and a Masters in Plant and Soil Science from Texas Tech. She is also a LEED AP, and an ISA Certified Arborist with Tree Risk Assessment Qualifications.
She has been involved in many aspects of the horticulture industry including wholesale nursery production and sales, landscape design, irrigation design, arboriculture, tree surveys and protection, landscape management, and teaching.
She has her own consulting company doing tree reports and landscape designs. She is the Landscape Technology Department's Technician IV. She supports students and faculty in class and lab preparation and is responsible for facilities, grounds, and equipment management.
She is also the beekeeper here at PCC. When she's not working, Anne likes to read a good book, geocache, kayak, cook, and sew quilts.
Jennifer Peters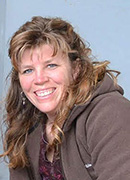 Jennifer Peters Jennifer grew up in the Rocky Mountains and holds degrees in chemistry and biochemistry from the University of Wyoming and Purdue University.
Upon moving to Oregon in the mid-1990s, she changed her career path and pursued landscape design in the Landscape Technology Program here at PCC. She has been working in the industry ever since as a landscape designer, contractor, and instructor.
She currently co-owns a design/build landscape firm in the Portland metro area that specializes in boulder placement and large scale-water features.
Jennifer is a faculty member of LAT and holds the AAS Landscape Technology degree. She is a licensed landscape contractor.
Her current passion is transforming instruction to better support students in pursuit of their personal and professional goals. When not teaching or playing around in the mud with big rocks and water, she enjoys hiking, camping, gardening, and all things outdoors.
David Sandrock, Ph.D. Horticulture

David Sandrock David Sandrock is a faculty member for the Landscape Technology Program at PCC. David earned a BS and MS in Horticulture from the University of Georgia under world-renowned plantsman Michael Dirr. He earned a Ph.D. in Horticulture from Oregon State University (OSU) in 2003.
For five years, he taught landscape design, construction, and management and researched Landscape Horticulture at the University of Florida and OSU.
David is a licensed landscape contractor, general contractor, and an International Society of Arboriculture Certified Arborist. When he's not teaching, David enjoys spending time with his family, art, and being outside.
Henry Soto

Henry Soto Henry has been active in the landscape industry for the last 25 years. He has worked for various local companies in irrigation, project, and account manager positions. Henry now owns his own construction and consulting business focusing on landscape construction and developing sustainable systems.
Henry's other passion is in sustainable food production where he runs a small organic farm growing produce for a CSA program and providing hands-on education.
Henry grew up in Tucson, Arizona, and graduated from Prescott College earning a degree in Sustainable Community Development. In the 1990s he studied permaculture and has been an instructor with various organizations including The Traditional Native American Farmers Association which worked on permaculture projects within native communities.
Henry loves being in the outdoors, living in tune with nature, and always striving to lessen our impact on the environment.