Emergency Medical Services, 1 year certificate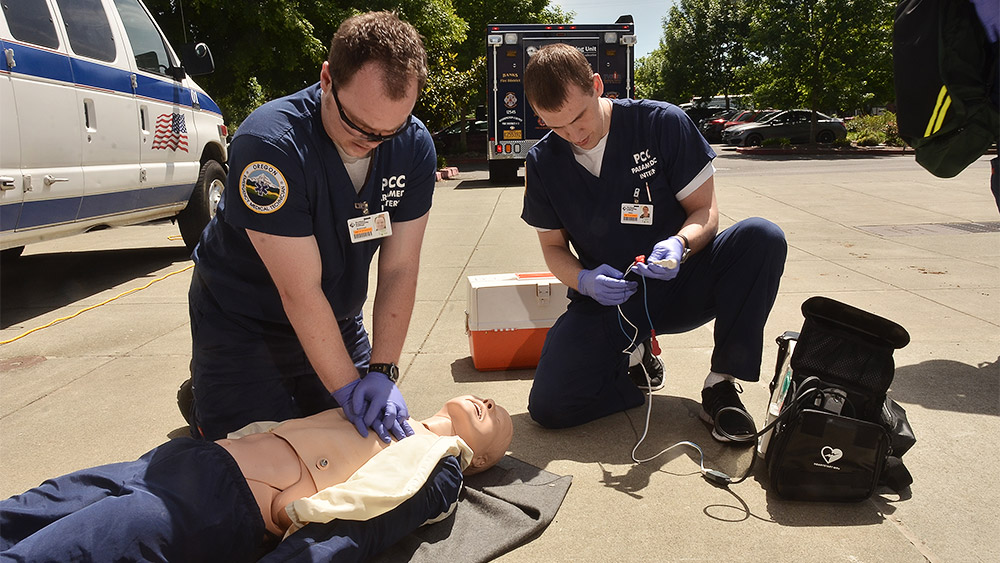 This course is designed to instruct you at the level of Emergency Medical Technician (EMT). The EMT serves as a vital member of the healthcare team. EMTs learn skills that can save lives and limit debilitating injuries in emergencies. On successful completion of the course, you are eligible to apply to sit for the NREMT certification exams. After passing those, you can apply for your Oregon EMT license.
You are not certified until you complete all requirements of the Oregon Health Authority and National Registry of EMTs.
Award information
Degrees and certificates by number of terms to complete
Award
Length
Financial aid eligible
Currently accepting students?
Certificate: Emergency Medical Services
1 year
Limited entry, see how
to get into this program
Learn more about Emergency Medical Services and all 3 awards available »
Courses
Course listing for the 2023-2024 catalog year.
Plan of Study Grid
First Term
Credits

EMS 100

Introduction to Emergency Medical Services
2

EMS 105

EMT Part I §
6

MP 111

Medical Terminology
4

MTH 65

Introductory Algebra - Second Term
4

WR 121

Composition I (WR121=WR121Z) Z
4
Second Term

BI 231

Human Anatomy & Physiology I
4

EMS 106

EMT Part II §
6

EMS 116

Emergency Medical Services Rescue
3
Third Term

BI 232

Human Anatomy & Physiology II
4

COMM 111

Public Speaking (COMM111=COMM111Z) §,Z
3

EMS 115

Crisis Intervention
3

PSY 101

Psychology and Human Relations §
3
Fourth Term

BI 233

Human Anatomy & Physiology III
4

HE 295

Health and Fitness for Life
2

PE 295

Health and Fitness for Life Lab
1
 
Total Credits
53
§

Course contains Related Instruction and cannot be substituted with another course; Related Instruction details can be viewed here.

Z

This course is part of Oregon Common Course Numbering. The following courses are equivalent:

COMM 111 and COMM 111Z

WR 121 and WR 121Z
Not quite ready to apply?
We can help you get the information you need.