Faculty
View all Art faculty.
Cascade
Sam Morgan, Cascade Department Chair
Contact Sam Morgan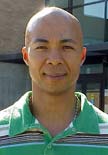 BFA Studio Arts, University of Colorado Boulder, 1993
MFA Ceramics, Alfred University New York, 1996
Elizabeth Bilyeu
Elizabeth teaches the Modern Art History sequence, the Honors History of Western Art sequence, the Introduction to Art sequence, and Women in Art at Cascade Campus. She often asks students to venture out of the classroom to apply their skills critiquing art and architecture. She says, "along with history, I focus on practicing with students the language of art – skills of visual analysis. This gives them confidence in front of the original works of art. It is their face-to-face with the work that you best learn to look at, think about, and discuss art." Elizabeth earned an MA in Art History from Washington University, St. Louis, and an MA in Feminism and the Visual Arts from the University of Leeds in England. In the Fall term of 2009, she taught in PCC's Study Abroad Program in Florence, Italy.
Jacqueline Ehlis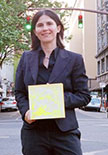 Central to Jacqueline's teaching philosophy is that the experience of making art as a practice within an aesthetic context contributes to the invaluable effort to put the individual in possession of all of one's powers. She believes in the worth and creative power of any individual. Jacqueline received her M.F.A. at the University of Nevada, Las Vegas; her B.F.A. at Pacific Northwest College of Art, Portland, Oregon; and her Associate of Arts at PCC. Selected solo exhibitions include; Couture, Stipend Exhibition Award, New American Art Union, Portland, Oregon, Juror: Ruth Ann Brown and selected group exhibitions; Las Vegas Diaspora, Las Vegas Art Museum, Las Vegas, Nevada, Curator: Dave Hickey.
Karen Esler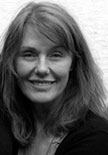 Karen is an MFA graduate of Vermont College with a focus on painting and critical studies. She teaches painting, life painting, and life drawing. Her professional art practice is primarily two dimensional, painting and drawing, figurative and landscapes. Her work is shown in Portland, Oregon, at Augen Gallery.
Josh Hulst
Una Kim
Ruth Lantz
Michael Lazarus
Joe Macca
Tara Murino-Brault
Shawn Records
Kathleen Rick
Sandy Sampson
Jim White
Raised and educated in the Pacific Northwest, Jim completed his Bachelor of Arts degree in Comparative Religion at the University Of Puget Sound in Tacoma Washington. After a year of teaching English in Tokyo, Japan, he returned to UPS and finished a second undergraduate degree in studio art. After receiving his MFA degree in ceramics and ceramic sculpture from the School for American Crafts at the Rochester Institute of Technology in 1997, he traveled to Kanazawa, Japan and had the distinction of being the first American apprentice at the pottery studio of Chozaemon Ohi, a family renowned over 11 generations for their production of ceramic vessels used in the Japanese Tea ceremony. From 2000-2009 he was a full-time faculty member teaching ceramics and design courses at Joliet Junior College in Joliet, Illinois. In 2009 he and his family relocated back to Portland where he is an adjunct instructor of ceramics at PCC and works as a studio artist. He is a nationally and internationally exhibited artist.
Barry Hunt
Sascha Blocker
Rock Creek
Sylvania
Gene Flores, Division Dean
Gene was born and raised in El Paso, Texas. The youngest of eight, he graduated with a BFA from the University of Texas at El Paso (UTEP). He then received a fellowship to attend the University of Iowa where he received his MA and MFA with honors in printmaking.
After graduating Iowa he returned to El Paso where he soon became the Gallery Director as well as teaching basic drawing courses at UTEP. After three years he moved from El Paso and returned to Iowa City. Gene taught a life drawing course at the University of Iowa, while at the same time, was hired as a preparator at the Cedar Rapids Museum of Art in Cedar Rapids, Iowa. A year later Gene moved to Portland, Oregon where he met his wife and became a part-time art instructor at PCC as well as Clackamas Community College.
Gene was hired full-time at PCC in 2005 where he continues to teach life drawing, basic drawing, and printmaking courses. Gene and his wife live in Washington State.
All my works are self-portraits, a reflection of my life, from the death of my father to the joys of being alive. My images have been described as humorous, insightful, and disturbing. Many works are a play on words and imagery, with mythological creatures and a combination of human and animal characters (logic and instinct) playing a vital role. I view my works as a window to another world with reoccurring characters and themes. My work tiptoes between surreal and absurd. When making my art, I play the role of the viewer and try to capture a glimpse into this strange world, a world where anything is possible and where anything can, and often does, happen.
Christine Weber, Department Chair

Christine holds an MA in Art History from the University of Washington with a focus on Modern Art and Critical Theory. As an undergraduate, she completed an interdisciplinary studies BA at Western Oregon University and studied literature and theater at the University of Cambridge in England.
As a graduate student, she conducted archival research in Western and Central Europe and wrote a Master's Thesis on the Bauhaus, titled The Architect and the Hausfrau: The Haus am Horn and the New Woman. In Seattle, she assisted painter Norman Lundin on the exhibition, Perception of Appearances: A Decade of Contemporary American Figure Drawing at the Frye Art Museum. She has worked as an assistant in the collection of Native Alaskan art and artifacts at the Jensen Museum in Monmouth, Oregon. She has also worked in New York at New York University's Grey Art Gallery and curated a show on literature and the landscape at NYU's Bobst Library.
Christine has taught art history at Pacific Northwest College of Art and Mount Hood Community College and has been teaching at PCC since 2006. She teaches the Modern Art sequence, Women in Art, the History of Graphic Design, Understanding the Visual Arts, and Understanding New Media Arts.
Vanessa Calvert
Bruce Conkle

Bruce declares an affinity for mysterious natural phenomena such as snow, crystals, volcanos, rainbows, fire, tree burls, and meteorites. His work combines art and humor to address contemporary attitudes toward nature and the environment, including deforestation and climate change. Bruce's work often deals with man's place within nature, and frequently examines what he calls the "misfit quotient" at the crossroads. His work has shown around the world, including Reykjavik, Ulaanbaatar, Rio De Janeiro, New York, Chicago, Boston, Philadelphia, Miami, Seattle, and Portland. Recent projects include public art commissions for the Oregon Department of Transportation, TriMet/MAX Light Rail, and Portland State University's Smith Memorial Student Union Public Art + Residency. In 2011 Bruce received a Hallie Ford Fellowship and in 2010 and an Oregon Arts Commission Artist Fellowship. His 2012 show Tree Clouds was awarded a project grant from the Regional Arts and Culture Council.
Kowkie Durst
Karen Esler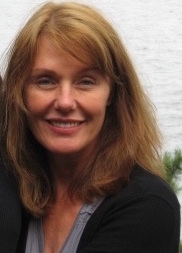 Areas of focus: Painting, drawing, critical theory, contemporary art practices, media literacy.
Current works: Karen has been a college art educator for 20 years, primarily at Portland Community College, also at University of Portland, Portland State University, Chemeketa Community College, Pacific University. She has taught painting, life drawing, drawing, and watercolor painting.
Karen has been a professional artist for 30 years with past and current representation by Portland galleries Quartersaw Gallery, Margo Jacobsen Gallery, Mark Wooley Gallery, and Augen Gallery, and galleries in New York and California. Her work is included in public and private collections including The Hillman Collection, Pacific University, Pearl Lofts HOA Commission/The Elizabeth, Schnitzer Collection LA, Good Samaritan Hospital, and The University of Oregon permanent collections, and has been exhibited in solo and group exhibitions since 1991. Karen has served curator, committee member and board member in art organizations including Disjecta, The Portland Art Center, Portland State University Art Alumni Association, and a current curatorial project with the United World College Association "7-Continents Project."
Education and training:
2004, MFA in Visual Arts, emphasis in studio practices and critical theory, Vermont College Union Institute & University, Montpelier, VT.
2002, BA in Liberal Studies, Portland State University, Portland, OR, With Honors.
1998-1999, School of Realism, Seattle, WA
1993-1996, Pacific Northwest College of Art, Portland, OR.
1995, Crown Point Press, San Francisco, CA
1976-1977, University of North Carolina, Chapel Hill, NC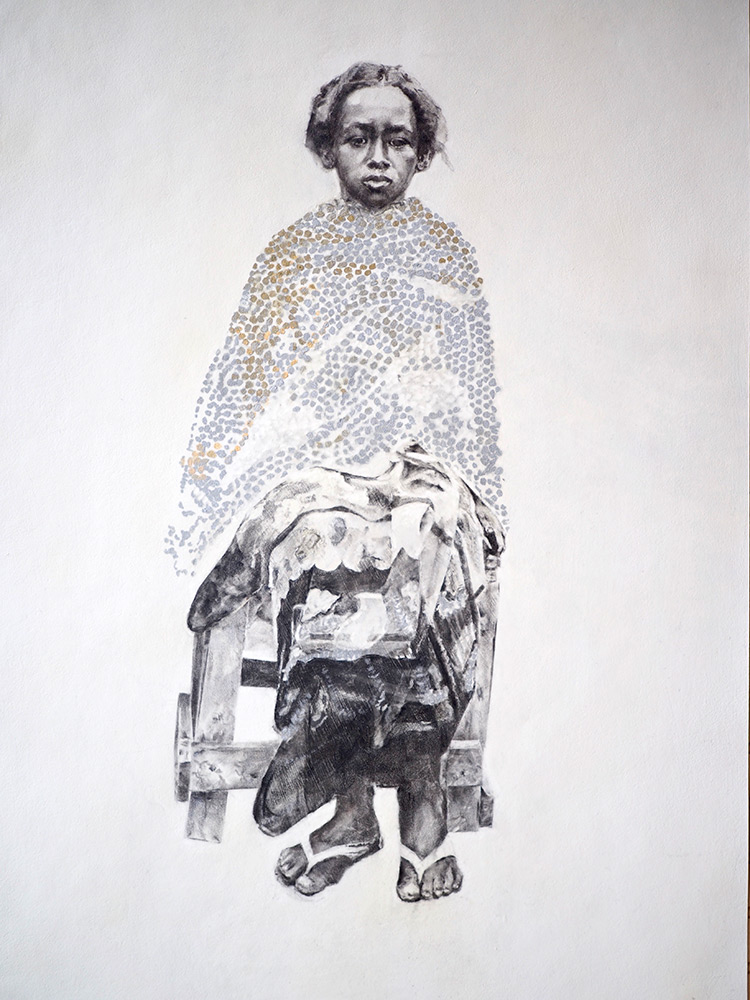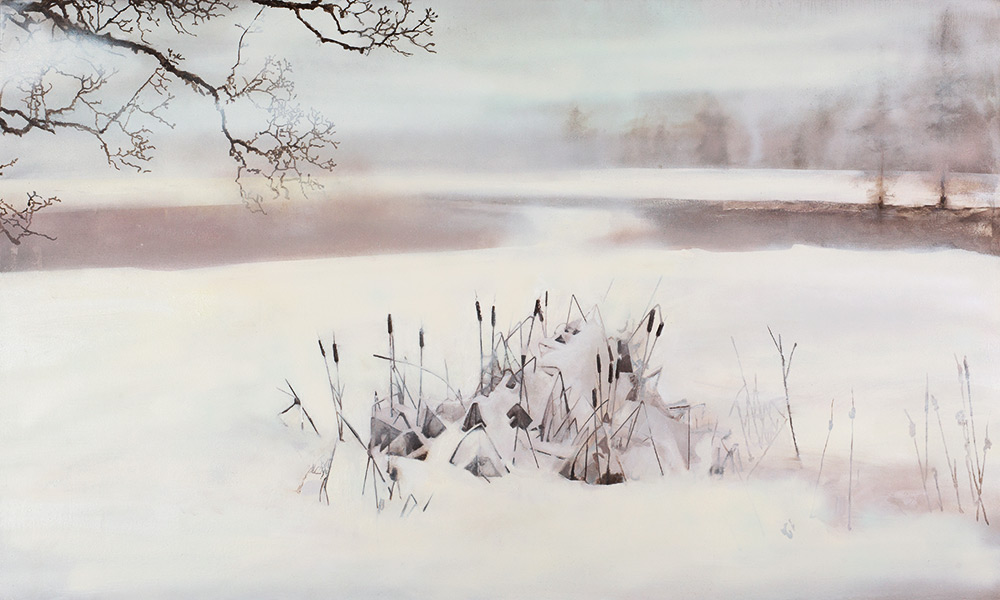 Nikolyn Garner
Nikolyn Garner is an enrolled member of the Kickapoo Tribe of Kansas and a member of the Oneida and Cherokee nations. She was raised on the Flathead Reservation in Montana. She received her Bachelor's degree in Psychology at the University of Montana in 2001. She continued post-Baccalaureate training in studio arts and art history in Portland, OR. She returned to the University of Montana to pursue a Master's degree in Art History, which she completed in the spring of 2018. She is an art history professor at Portland Community College specializing in Indigenous art of America. She is a painter, a textile artist, and a visual storyteller.
Bethany Hays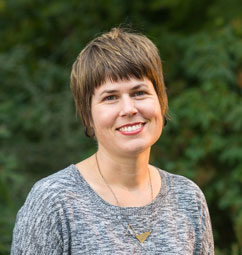 Bethany was born in a small town outside of Yakima, WA, and holds a BA in Foreign Language, Spanish from Central Washington University; a BA in Studio Art from The Evergreen State College; and an MFA in Contemporary Art Practices from Portland State University. Bethany's work focuses on feminist themes and uses imagery associated with home and domesticity. Her current body of work began when she realized that the persistent piles of clean laundry in her house were like incidental sculptures or landscapes that could also represent the often overwhelming nature of balancing work and family on a metaphorical level. Through large-scale watercolor paintings that play on the word wash, drapery studies, and the "grand landscape", Bethany strives to make work that stimulates discussion about the complexities of modern motherhood and our culture's ideals of beauty and value.
Recent exhibitions and awards include Erratic Formations, Alexander Gallery, Clackamas, OR; New Views, Laura Russo Gallery, Portland, OR; Cummulus Congestus, North View Gallery, Portland, OR; Piling Up, Rogers Gallery, Salem, OR; Divergent Strategies, Salem Art Association, Salem, OR; It's Possible, Disjecta, Portland, OR; Artistic Focus Project Grant, Regional Arts, and Culture Council; Money for Women Grant, Barbara Deming Memorial Fund.
Kim Manchester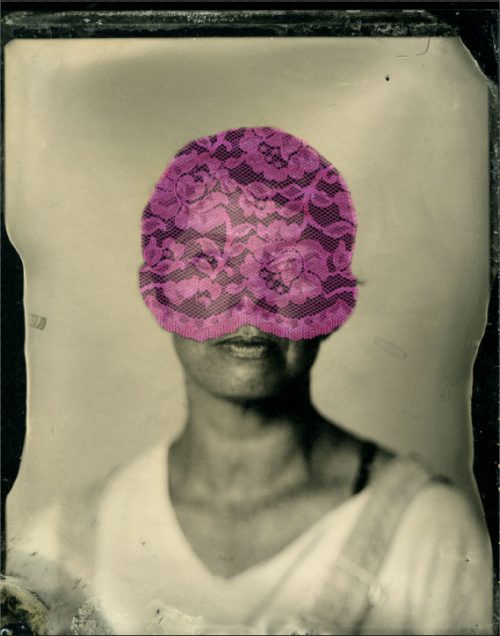 I am interested in the stories of space, place, objects, and home. I explore the histories, memories, and narratives that can be excavated and communicated through the photograph. I've worked in the photographic medium for over two decades now and still use both film and digital processes to create my images. Sometimes I use both, sometimes neither.
I have taught photography here at Sylvania for over eight years now and while I am myself a photographer, there are so many more things that I do – that make me who I am. Not just as an artist, but as an instructor. For me, my interests in the memories, moments, and behaviors that are unique to each one of us are reflected not just in my work but in the way I teach.
Nathan Marcel

Nate has been an adjunct drawing instructor at PCC since 2004. In addition to teaching and lecturing for PCC, Nate is a freelance illustrator, producing traditional and digital-based artwork for private clients and collectors. His recent works can be seen on Nate's blog. Nate received his Bachelor's Degree in drawing, painting, and printmaking in 2001, and his MFA from Portland State University in 2003. He has been drawing and painting in a professional capacity since 1995.
Although Nate works in mixed genres and multiple media, his work is always directly anchored in the drawing experience. He has trained as a fine artist and studied fine arts extensively, including architecture and both modern and ancient sculpture, but the majority of his skills have centered around illustration. Nate's heaviest influences include Silver Age and European sequential art, Secession movement artists, The Cubists, 19th Century illustration, and art from the Northern Renaissance. His tastes are eclectic and diverse, dipping heavily into the naive well of Outsider, Art Brut, and Kitch culture.
When students enroll in Nate's classes, he will most notably stress the importance of building a new way of "seeing". Nate approaches drawing fundamentals by first training students in layers to observe the largest forms first, then build details to complement and complete the needed content. He stresses perspective study to build skills in seeing and flattening three-dimensional space, and as a much-needed means towards a realistic comprehensive skill level goal. Nate supplements all of his teaching with lectures, critiques, and examinations of the historical visual media which builds the context for a greater appreciation of drawing in students of all ability levels, and art in general, as well as demystifying, by example, a complex and demanding subject of study.
Mic Marusek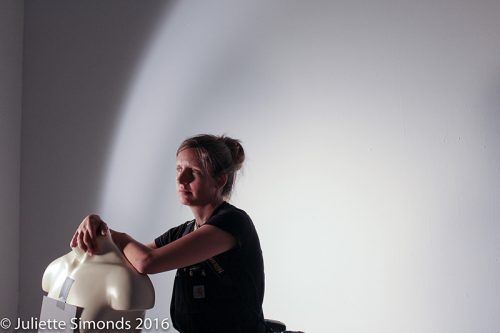 Photography is pretty awesome! My love is studio photography and enhancing and creating great light.
I have my BFA in fine art and BA in education from Ohio University and my MFA from New Mexico State. I started as an oil painter and mixed wet media artist. I then gravitated toward documentary photography and naturally found my way into studio photography. I am drawn to technically challenging mediums.
I often get asked to teach private classes to entrepreneurs who are looking to improve their e-commerce sites with less laborious, faster, and more consistent photographic and tighter lighting techniques.
As an educator, I want to learn and be there when people absorb something challenging and rewarding in their making. I use my mastery on your behalf. I aim to be honest, helpful, and inspiring.
Carrie Miyamoto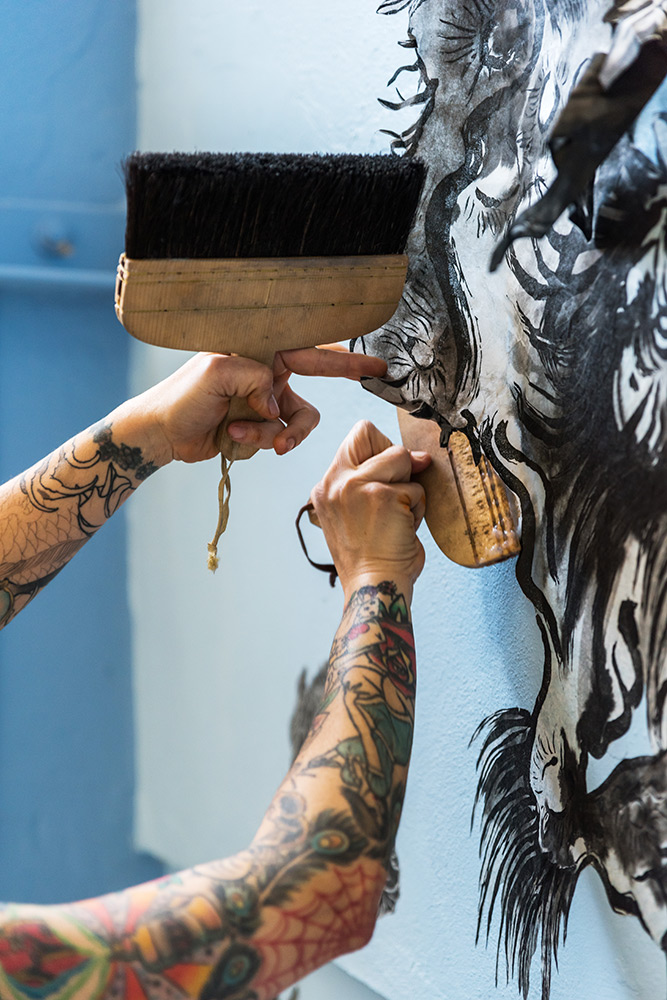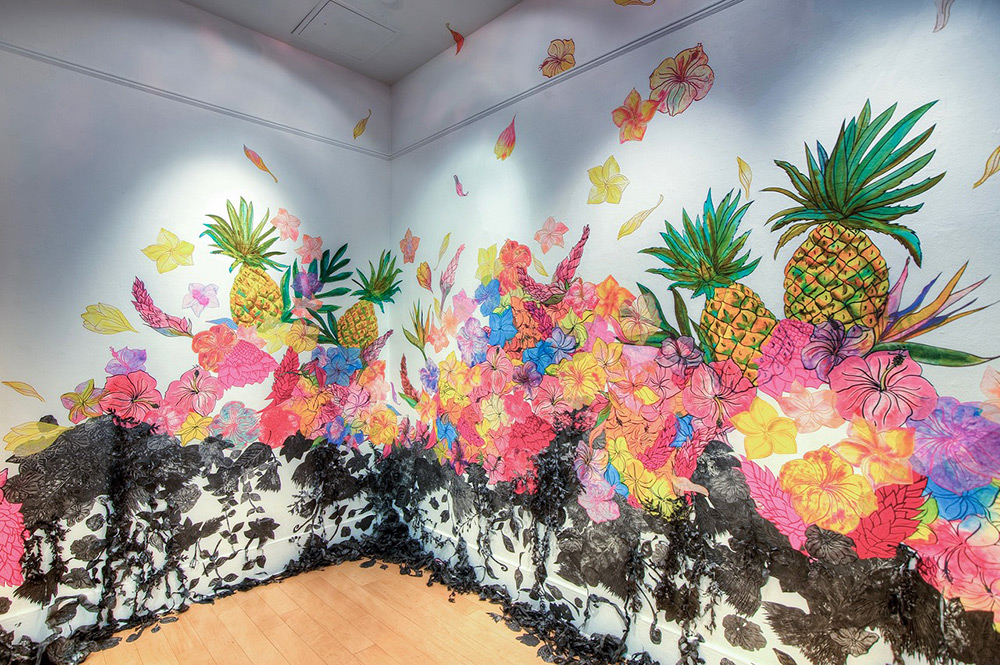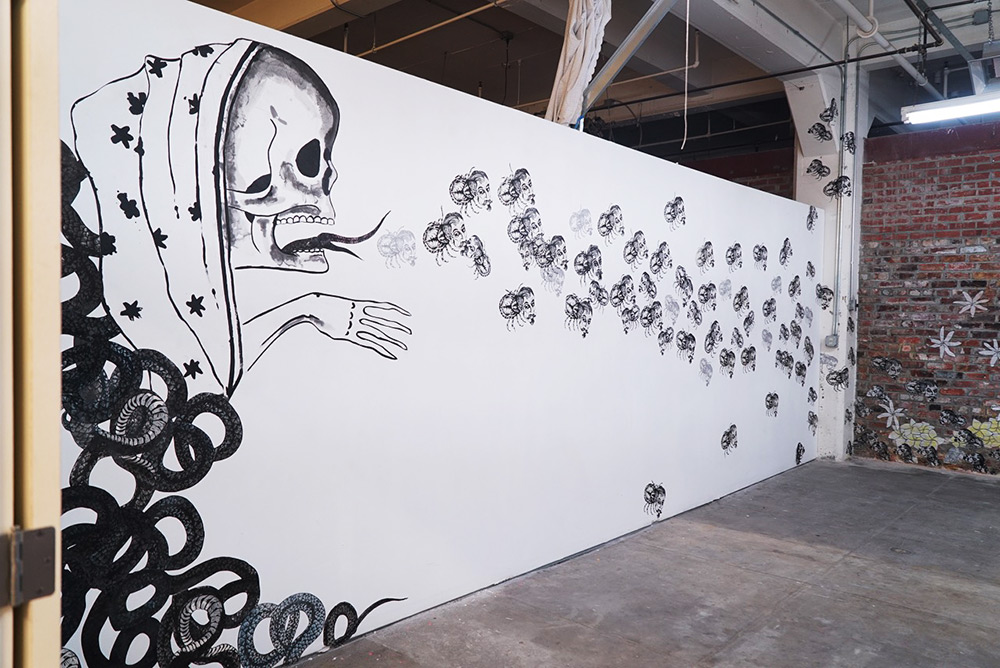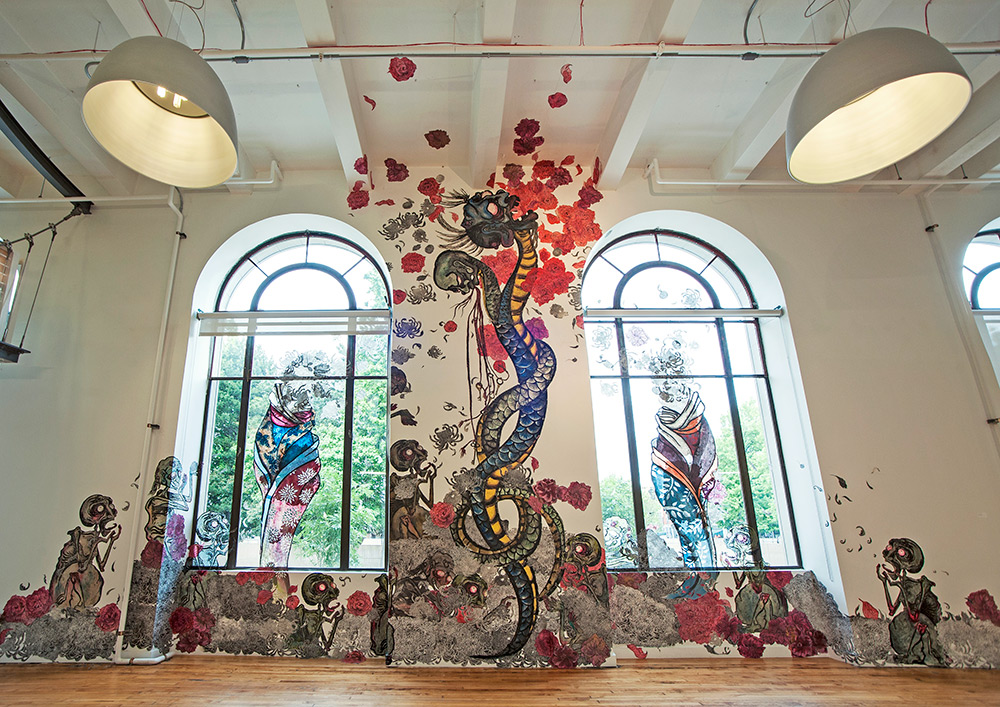 Rochelle Nielsen

Rochelle lives in Vancouver, Washington, and works in Portland, Oregon. Rochelle is a Graduate in the MFA Contemporary Studio Practice at Portland State University, 2012. Received her Bachelor of Fine Arts at Marylhurst, University, 2009. Rochelle is very involved in the Native American community. As well as working for the Evergreen School District as a coordinator for the Native American Education Youth Program. Adjunct Professor at PCC. She is a member of the Northwest Band of Shoshone Tribe.
Jay Olinger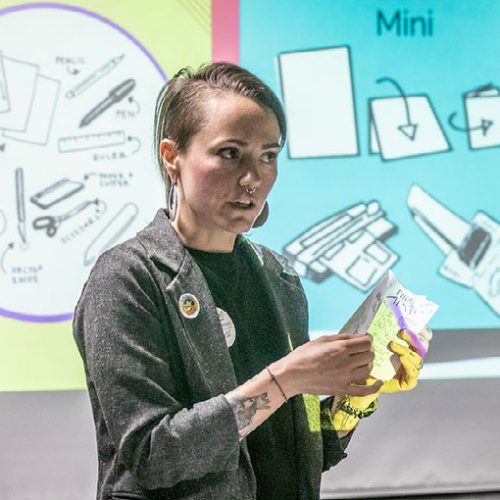 Raised on a cattle ranch in eastern Washington, Jay Olinger is an interdisciplinary artist-scholar residing in Portland, Oregon, where she teaches Understanding the Visual Arts and Comics Art and Literature at Portland Community College, and Comics Theory at Portland State University. Along with teaching, Jay presents her research at international conferences, curates group exhibitions, and creates short comics.
Jay received a B.S. in Arts and Letters from Portland State University with Minors in Art History, English, and Medieval Studies; as well as a Post-Baccalaureate in Comics Studies, which led to a position at Marvel in the Special Projects Department. Her graduate studies took her to Scotland, where she graduated with Highest Distinction from the University of Dundee with a Master of Design in Comics and Graphic Novels, fully-funded by the Principal's International Excellence Scholarship. Jay's graduate project, Prompt(ed), was awarded the 2017 Duncan of Jordanstone Comics Prize, which explored the intersection of Fine Art and Comics through media application.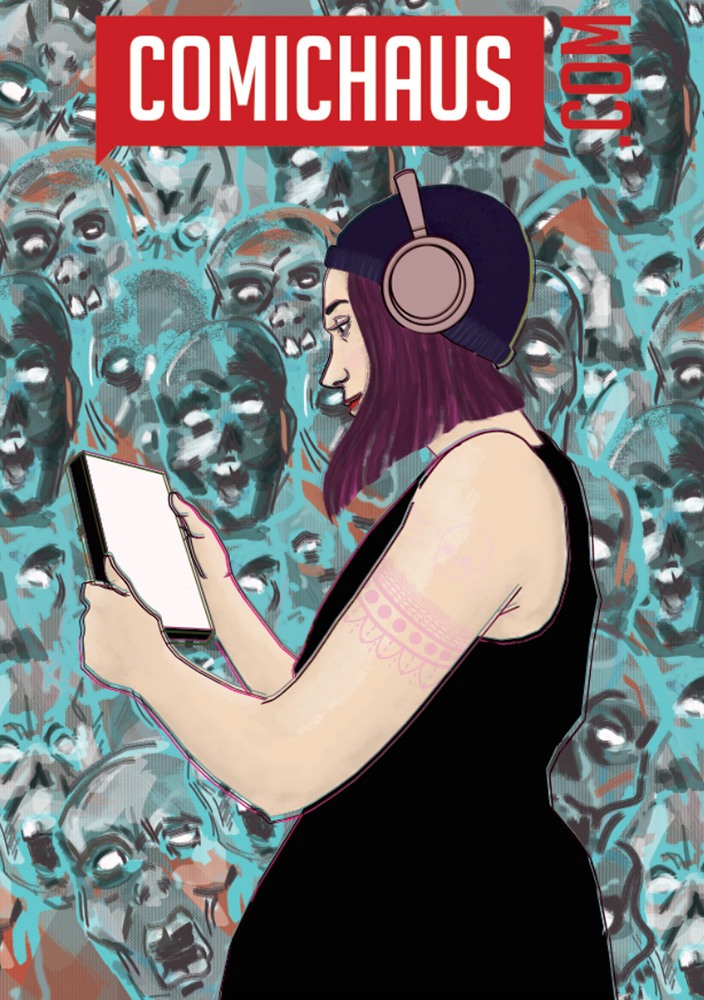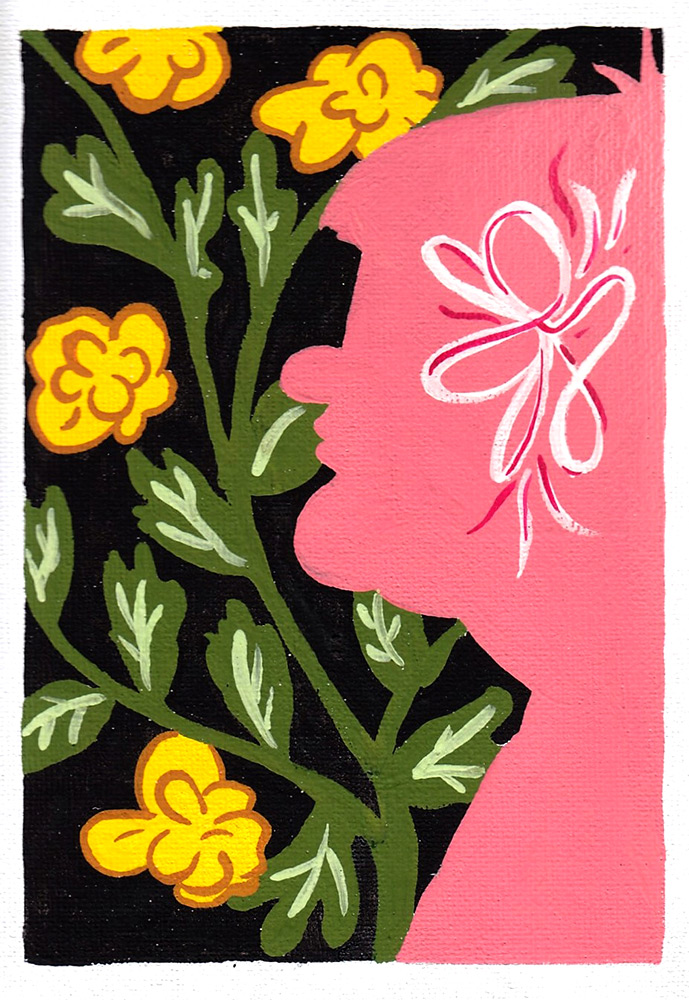 Cora Pearl

Cora is a calligrapher and lettering artist and has been doing calligraphy since 1978. Cora got her B.A. in Art and Art History at Oberlin College where she taught calligraphy at the Experimental College and also studied Chinese calligraphy. In addition to teaching calligraphy and hand lettering at PCC, Cora also teaches private sessions and does commissions for poetry, quotations, and certificates as well as calligraphy and lettering for special events. In 2012, Cora had the honor of creating an honorary degree for the Dalai Lama.
Theresa Redinger
Zeinab Saab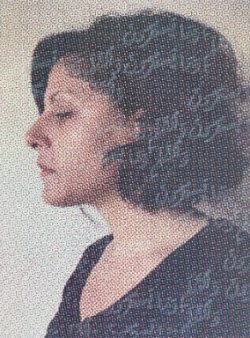 Originally from Dearborn, Michigan, Zeinab Saab is currently based in Portland, Oregon. Her current work deals with the history of bookmaking within Islamic art history, and re-contextualizing narratives and philosophies pertaining to life, death, and the afterlife within Islam. She received her BFA in printmaking from Bowling Green State University from Bowling Green, OH in 2015 and recently completed her MFA in printmaking at Northern Illinois University in DeKalb, IL. Her work has been exhibited nationally and internationally in Detroit, New York, California, Dubai, New Mexico, and Hawaii, among other places, and is held in several permanent collections, including Zayed University in Dubai, UAE, the Arab American National Museum, and the University of Iowa's Special Collections Library.
Julianne Sandlin

Julianne is an art historian, who received her Ph.D. from Florida State University. Her studies focused on the Medieval, Renaissance, and Baroque periods. Her primary area of research is architecture, especially exploring how the patron's influence manifests itself in the building. At PCC, she teaches courses on architectural history and the History of Western Art (from the Prehistoric era through the seventeenth century). Julianne is enthusiastic about teaching art and architectural history. Her goal is to help students understand the works as meaningful objects, each reflecting the social, political, religious, and economic climate of the time in which it was made. A native of North Carolina, Julianne moved to Oregon in 2011 to teach at PCC. She enjoys exploring all the new things that Oregon and the West Coast have to offer.
Crystal Schenk
MFA 2007, Portland State University (Sculpture)
BFA 1999, The School of the Art Institute of Chicago (Sculpture)
I primarily make sculpture and sculptural installations, although sometimes dabble in video, drawing and knitting when the mood strikes. Rather than practicing material monogamy, my sculptures range from stained glass to magnets to expanding foam. I have a very labor-intensive and detail-oriented way of working, in which craftsmanship and material choices play a large role. Woven through what initially appear as visually disparate works are common themes of class structure, heritage, physical and mental illness, and the fluctuating perceptions of memory. While much of my subject matter is drawn from my past, the topics I explore are based on experiences we all share – bridging the gap between personal and public. Each piece captures a moment within a broader story, one that is left for the viewer to contemplate and allow their imagination complete.
Schenk's artwork has been widely published, including features in Sculpture, Craft, and Whitewall magazines. Art-st-urban, in Switzerland, represented her work at ArtBasel in 2013 and Open 18 in Venice Italy in 2015. Locally, her work was represented at the Oregon biennial, Portland 2010, and exhibited at Bullseye and Linfield galleries. She is currently working on national public commissions with her husband Shelby Davis, and locally their artwork can be seen on Division Street in Portland, and on Main Street in Estacada.
Medium: stained glass, steel, furnishings
Dimensions: 8' high, 11' wide, 11' deep
Location: Bullseye Gallery, Portland OR
Shelter is a one room, Appalachian-style shanty made of stained glass. This project examines the ever-widening gulf between the lower and upper classes, reflecting on this disparity not as a criticism, but as an examination of the meaning and importance of home.
Medium: Stoneware, porcelain
Dimensions: 13" wide, 23" deep, 21" high, installation includes over 100 rocks with barnacles
This sculpture exposes my mixed emotions to being a parent, and my bond with this tiny being who is both autonomous and not so vaguely parasitic.
Rachel Siegel

Rachel lives in Portland, Oregon. She teaches photography for PCC and serves on the Portland Women in Art Lecture Series committee. Her artistic work includes photography, digital prints, artist's books, video, and installation work. Rachel weaves together multiple interests, often using humor and playfulness to investigate issues that are significant to her, including body image, family, health, and labor. Rachel works on collaborative and solo projects. She has exhibited nationally and internationally, received grant funding for projects and her work is owned by private and institutional collections. Her MFA is from University at Buffalo, State University New York. And her BFA is from the University of California, Berkeley.
Tatiana Simonova
It starts with a question: How do we form meaning across linguistic barriers? What happens between remembering and forgetting, between the possible and the actual? What happens if nothing happens? Tatiana Simonova relates language, history, and humor to draft formal and process proposals. She works in printmaking and drawing, choosing her media as a strategy to explore recording, repeating, memorizing, and obscuring while solving self-made mysteries.
Simonova holds a BA from San Francisco State University and an MFA from Pratt Institute, Brooklyn. Her work has been exhibited both nationally – at David Krut Projects, Heidi Cho Gallery, Storefront Ten Eyck, and IPCNY in NYC, SPACE Gallery in Portland, ME, and Nine Gallery in Portland, OR, among others – and internationally in Japan, South Korea, Spain, and Hungary. She has been an Artist in Residency at the Santa Fe Art Institute, Can Serrat Art Center, Vermont Studio Center, and most recently has been selected as a fellow at Mokuhanga Innovation Laboratory in Kawaguchiko, Japan. She was raised in Sofia, Bulgaria and currently makes her home in Portland, OR.
Mark Smith
Mark holds a BS degree from Western Oregon University, a BFA from the Cooper Union and an MFA from Portland State University. He maintains an active studio practice and has completed several large-scale public art projects in the region, most recently for Trimet and Western Oregon University. Past exhibition venues include White Columns and The Drawing Center in New York City, Zimmerly Art Museum at Rutgers University, and the Portland Art Museum. His work is also featured in three current book publications; Artists and Maps, from Princeton Architectural Press, Forty Years of Murals in New York City, from University of Mississippi Press, and 100 Artists of the West Coast II, from Schiffer Books. Mark is the recipient of a 2010 Oregon Arts Commission Visual Artist Fellowship. His work is represented in Portland at the Elizabeth Leach Gallery. Mark's work can be seen at Elizabeth Leach Gallery and Lewis & Clark Howard Hall.
Charlie Washburn

Charlie grew up in Mill Valley, California. He studied art at Lewis & Clark College in Portland, Oregon under the instruction of Ken Shores. Upon receiving his BA, he landed a job as a laboratory technician in ceramics at Portland Community College. He was smitten and decided he wanted to become a ceramics instructor. With the guidance of Al Bain, he learned about clays, glazes, and kilns. Most importantly, he learned about being true to one's self-expression and teaching to a high standard. He was fortunate to study with Rick Hirsch at the School for American Crafts at Rochester Institute of Technology for graduate school. Rick taught him many lessons but the one that hit home was "If you are going to do it, then do it! Don't do it halfway." In 1994, he received a master of fine arts in ceramics with a minor in glass. PCC offered him a part-time instructor position teaching 3-D design and ceramics. He was awarded a residency at Contemporary Crafts in 1999 where he continued to develop as an artist. In 2001, Charles received a full-time teaching position at PCC, where he continues to teach all aspects of ceramics (throwing, hand-building, glaze formulation, and kiln-firing). He strives to provide dynamic, creative, and knowledgeable instruction in the ceramic arts.
Charles lives in Portland, Oregon with his wife, two daughters (his greatest creations), and their dog. When he is not teaching and creating he enjoys spending time with his family, cooking, gardening, hiking, and reading.