Electrician Apprenticeship Technology, associate degree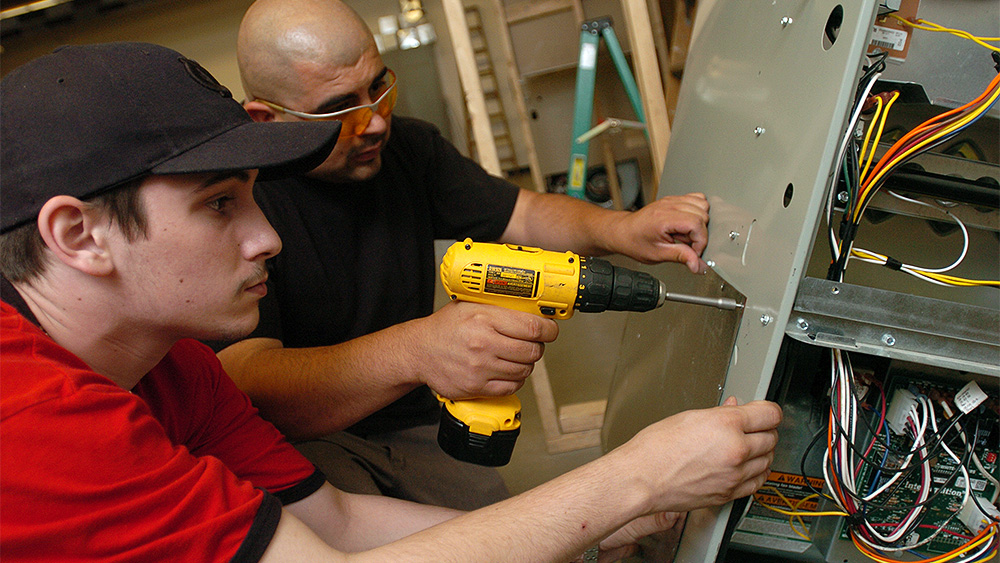 Award information
Degrees and certificates by number of terms to complete

| Award | Length | Financial aid eligible | Currently accepting students? |
| --- | --- | --- | --- |
| Associate Degree: Electrician Apprenticeship Technology | 2 years | | |
Learn more about Apprenticeship and Trades and all 11 awards available »
The AAS degree total credit requirement depends upon which state apprenticeship the student is pursuing and the requirements of the governing Joint Apprenticeship and Training Committee, however a minimum of 90 credits is required for all degrees. Math/computation competency is met through the courses in the program of study indicated with a § symbol. Students should consult with program advisors for course planning.
Courses
Course listing for the 2023-2024 catalog year.
Course List
Code
Title
Credits

4000-8000 Hour BOLI-ATD Trades

APR 162

Calculations for the Trades §
4

College credit courses for Related-Training

16-75

General Education: 4 courses

Credit for Prior Certification

0-22

Approved Program Electives

0-41

Total Credits

90-108
§

 Course cannot be substituted for another course.
Next steps
Applying to PCC is free and only takes a few minutes.Apply now

Not quite ready to apply?
We can help you get the information you need.