Faculty
Mary Courtis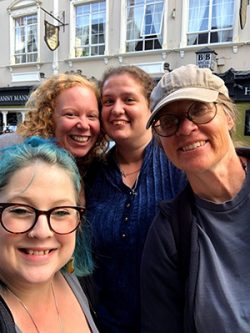 Dr. Mary Courtis is the anthropology SAC chair and a full-time professor of anthropology at Portland Community College. Mary's interest in anthropology began at a young age when she was given books and told stories of archaeological excavations in the Middle East by Dr. Robert Braidwood who was a family friend.
In high school, Mary developed an interest in cultural anthropology through interactions with students from the Crow Nation in Montana. Mary majored in anthropology as an undergraduate and received her Ph.D. in cultural anthropology from the University of Oregon in 1992. Her research interests include Natives of the Plains, the anthropology of religion, shamanism, Celtic and Norse culture and spirituality, and cross-cultural perspectives on death and dying and gender. She began teaching full time at PCC in 1993 and teaches courses in all four fields of anthropology (cultural, biological, archaeology, and language and culture).
In addition to full-time teaching, Mary participates in the PCC faculty-led education abroad program. During the summer of 2018, she took PCC students to Ireland for two weeks as a capstone experience in her ATH 103 introduction to cultural anthropology class. In addition to visiting sites such as Tara, New Grange, the Cliffs of Mohr and Killarney National Park, all the students on the trip had the chance to conduct their field project in Ireland.
Rebecka Daye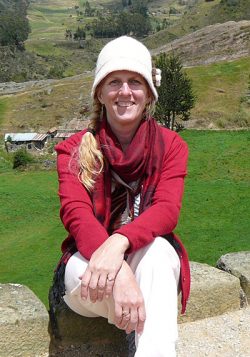 Rebecka Daye received her Ph.D. in Applied Anthropology from Oregon State University in 2019. Her research interests include socioeconomic anthropology (morality and economics), social ecology, the political economy, local/global agri-food systems, Latin American studies, and sociolinguistics. Dr. Daye has conducted ethnographic field research in Ecuador and Oregon (USA). Her research has focused on various aspects of alternative agrifood systems including food sovereignty, social ecology, farming practices, GMO-free activism, environmental ethics, and well-being. She has also been an active volunteer for local and sustainable food systems in her community. Dr. Daye joined Portland Community College as an anthropology instructor in fall 2018.
Research
2016-17 Social Movements and Food Democracy: GMO-free Activism in Southern Oregon
2013-14 Discourses on Transgenic Seeds and the Rights of Nature: The Politics of Food Sovereignty in Ecuador
2013 Oregon-Ecuador Binational Learning Community (explored local, indigenous, regional, sustainable, and alternative food systems and agriculture in Oregon and Ecuador)
2010 Alternative Agrifood Movements in Ecuador
2009-11 Indigenous-State Relations in Alaska & Beyond: Sustainable Livelihoods since the Alaska Native Claims Settlement Act (ANCSA)
Melissa Goodman Elgar
Melissa Goodman Elgar comes from the Bay Area. Always interested in the intersections of nature and culture, my undergraduate studies in the redwoods at the University of California Santa Cruz culminated in a double BA in Biology and Comparative history of religion. My Honors thesis considered how archaeological cultures informed the emergent goddess spirituality in the US.
After working in Eugene in biotech, natural health and shamanism, I decided to pursue graduate studies in archaeology at the University of Cambridge in England. My research focuses on how humans transform natural places and use space.
For my Master's, I studied the British Bronze Age specializing in geoarchaeology (the application of earth science to archaeological questions).  For my doctorate, I studied terraced field systems in Peru.  I have worked at several sites in Peru and Bolivia.
In the UK, I was Director of Studies for the University of Cambridge's Institute of Continuing Education. I developed classes such as World Archaeology and Archaeological Theory.  Returning to the US, I taught at the University of California, Berkeley and Washington State University before joining PCC. My favorite teaching topics concern intersections between nature and culture.
My research in the US includes consulting for Native Tribes, the USDA Forest Service and private companies in WA, MT and NM. I focus on anthropogenic environments including built environments and human impacts on natural landscapes.
David Ellis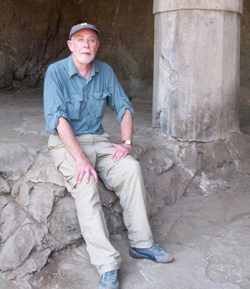 David Ellis was raised in Michigan and Indiana. He completed his B.A. in anthropology at Ball State University and undertook a year of graduate work at SUNY Binghamton. After taking a couple of years off – during which he worked in a factory in the Detroit area and as an archaeologist in Arkansas – he returned to graduate school at Portland State University.
David's interests were initially in West African prehistory, especially the transition from foraging to farming. An opportunity to work for two years at the U.S. Army Corps of Engineers conducting archaeological surveys along the Columbia River sparked his interest in the precontact history of the Columbia River drainage. He has maintained a personal and professional interest in this region ever since.
David taught at PCC Rock Creek for a few years in the mid-1980s. His responsibilities included directing a joint PCC-PSU archaeological field school in 1984 and 1986. Beginning in 1990, he began a career as a project archaeologist with a private consulting firm in Portland. Since 2007 he has been president and principal archaeologist at a Portland-based consulting firm. He returned to PCC in 2001, teaching primarily at Rock Creek but fairly regularly at Cascade as well.
David has regularly presented papers at regional and national conferences. He has published articles in three edited volumes, most recently a chapter on cultural geography in Chinookan Peoples of the Lower Columbia (University of Washington Press, 2013). David was appointed by the governor to three terms on the Oregon Heritage Commission and served as the commission chair from 2001 to 2006. From 2006 to 2009 he was president of the Association of Oregon Archaeologists, the state's organization for professional archaeologists. While the focus of his work has been in archaeology, he also works closely with Tribes throughout the Pacific Northwest in addressing their concerns on the effects of the proposed development on places of traditional importance.
K.J. Pataki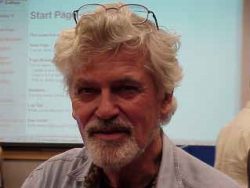 K. J. Pataki began his life in the New York City area, his formal quest for knowledge at Cornell in physics, and then at the University of Chicago where a pre-med interest turned to the environment and behavior and an SB. This led to graduate study at the University of Washington (and mountain climbing), yielding an MA in statistical geography and a Ph.D. in culture and ecology, based on research in highland New Guinea, and a continuing interest in health.
He has done fieldwork in Papua New Guinea, Malaysia, Southeast Asia, the coastal Pacific Northwest, and the Yakima Valley in Washington with agricultural migrants. He has taught at Reed College, the University of Colorado, the University of California (San Francisco and Berkeley), and the University of Papua New Guinea, where he was chair of the Department of Community Medicine. He has also done consulting work in developing countries with the World Health Organization, the World Bank, and USAID.
His interests include anthropology, ecology, geography, teaching, research design, and consulting – particular interests include countries undergoing major cultural change including the USA, the interaction of environment and culture, culture and perception, and cultural perspectives on death. His philosophy of teaching is that he is both a facilitator and a commentator. The world includes a great range of cultural systems, environments, technologies, and lifestyles impacted by colonialism, neocolonialism, globalization, and modernization, and he finds that PCC continues to provide engagement in these at an immediate and satisfying scale of reality.
Michele Wilson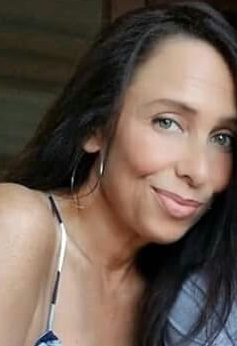 Michele Wilson joined Portland Community College in 2007, and teaches Anthropology, Women's Studies, and Social Justice. Before coming to Portland, she spent several years at Linn-Benton Community College leading their Anthropology and Women's Studies programs and teaching in Chemeketa Community College's Anthropology Department. She also provided classroom instruction in the Ethnic Studies and Anthropology Departments at Oregon State University. Michele received her B.S. in Anthropology from Longwood University in Virginia, and her M.A.I.S. from Oregon State University in Applied Anthropology and Public Health.
Michele's areas of expertise are diverse. Formally trained as an archaeologist, she participated in and managed projects – both research and contract – primarily in Polynesia, and the Pacific Northwest, Mid-Atlantic, Midwest, and Prairie-Plains regions of the United States. Michele is also deeply committed to tribal, gender-based, and race-based self-determination, liberation, and justice. Her research interests and curriculum center the intersections of identity formation and expression, social location, and systems and institutions of power within cultural contexts. Michele's work is framed by a belief in human rights, centering the voices of the most vulnerable members of local, national, and global communities, pedagogies of critical race theory and social justice, and integrating anthropology as a tool in humanitarian advocacy by using relativistic and liberation-based models.
Instructionally, Michele understands learning as an opportunity to empower students to develop their agency and to nurture critical thinking – she strives to create opportunities for students to practice what they have learned in applied contexts. She believes that knowledge and learning are fundamental human rights, and sees herself as a co-learner in the process. Michele was awarded the first Declare Award for Outstanding Faculty Activism in 2011 for her work in cultural diversity and women's studies.
In 2019, she designed and co-facilitated an OXFAM Hunger Banquet to raise awareness about global poverty and food insecurity and hunger at PCC. The event was a part of district-wide programming efforts and launched a collaborative initiative to design a sustainable free food model at the college. The presentation slideshow is available here: PCC Hunger Banquet
In addition to her instructional duties, Michele is the Co-Chair of the Race, Indigeneity, Nations, and Gender Studies SAC, she sits on the City of Portland's Human Rights Commission, provides cultural literacy training to healthcare professionals, and facilitates Diversity, Equity, and Inclusion (DEI) workshops. She lives with her family in Portland, Oregon.
Pronouns: she/hers/they/them