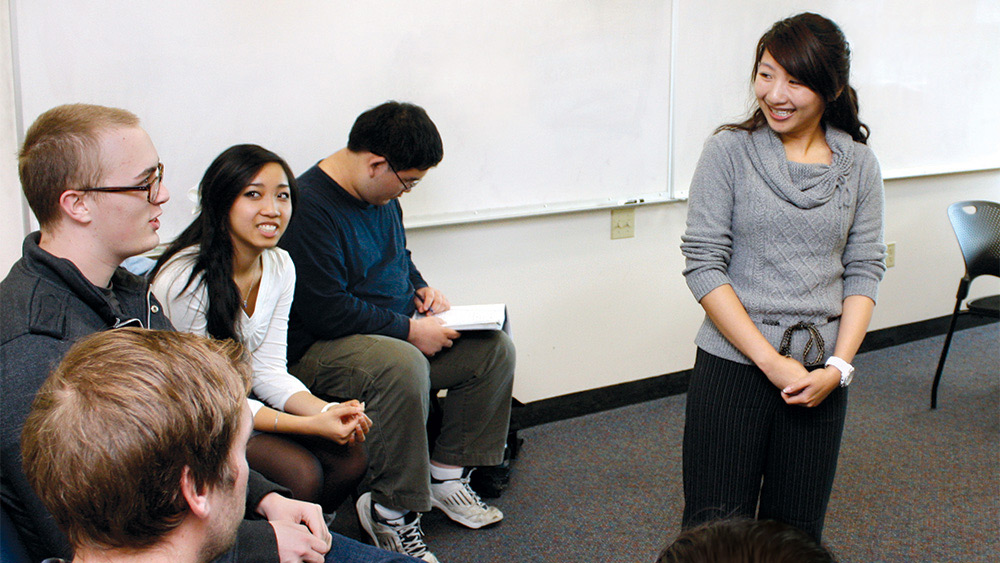 Salary
Indeed.com estimates that Oregon substance abuse counselors earn an average annual salary of $31,000 to $39,000 by their second year on the job.
Addiction negatively impacts the lives of millions of people. The devastation it unleashes affects every level of society. Treatment and prevention of addiction are essential to reduce the suffering that addiction exacts. Counselors are the crucial link to reversing this epidemic that too often destroys jobs, families, and lives.
The Oregon Employment department forecasts that Portland-area addiction counselor employment will grow 17.2% through 2027.
Why choose Addiction Counseling at PCC?
PCC's Addiction Counseling program is the single largest addiction counselor education resource in the state. The program provides the skills necessary to begin work as a counselor in the public or private sector.
Flexible, effective, and up-to-date
Our program provides courses for new students and for professionals seeking to update skills. The curriculum is uniquely designed for working students, and we offer methods and courses that are aligned with current treatment models.
Addiction Recovery Mentor certification
The AD 107 Addiction Recovery Mentor course is an open enrollment course available to all students. It counts as an elective option for the AAS degree. Students who complete this course, who also identify as being in recovery and who have two years of continuous sobriety, are eligible to become Certified Recovery Mentors (CRM). This is an emerging career opportunity in the addiction field that currently has a large number of job openings.
Degrees and certificates
What will you learn?
Class information
The Addiction Counseling program is carefully designed to develop your skills in:
Individual counseling
Case management
Cross-cultural awareness
Drug and alcohol treatment
Family education
Group counseling
Motivational interviewing
What will you do?
As an alcohol and drug counselor, you will work with individuals, families, and groups that are directly impacted by the substance abuse epidemic. You help people identify behaviors and problems related to their addiction and use psychological concepts to develop treatment and prevention plans.
As an addiction counselor, you will:
Motivate clients to enter treatment
Conduct intake interviews
Write treatment plans
Provide individual counseling
Conduct family education
Do group counseling
Manage cases
Keep records
Make ethical decisions
Use multicultural competencies
Employ gender-specific treatment methods
Who will hire me?
You may find work in:
Adolescent programs
Correctional alcohol and drug programs
Medical centers
Multicultural counseling agencies and clinics
Older adult programs
Rehabilitation centers
Social service agencies
Not quite ready to apply?
We can help you get the info you need.