Soft Tissue Release Tools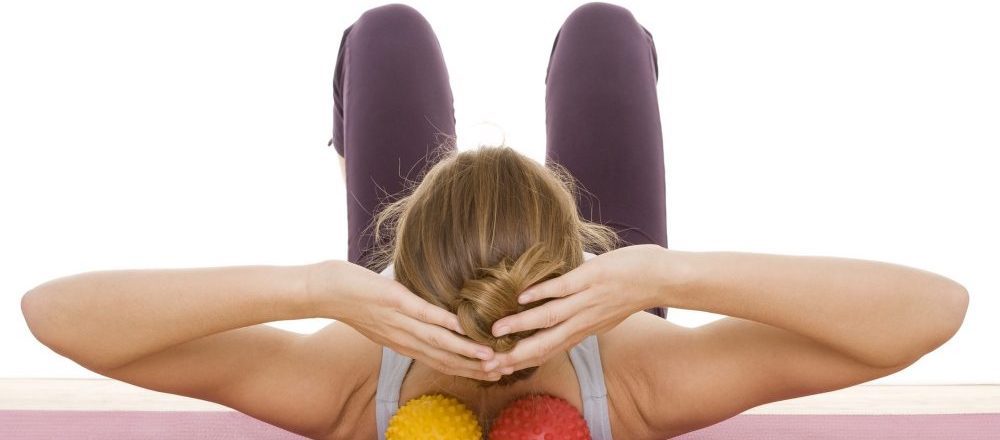 Expand your business. Help your clients. Ease your work! Learn soft tissue release techniques using a range of tools to address common pain patterns. Appropriate for training clients, professional self-care, and group classes. Join us for this innovative workshop, which includes marketing and other resources. Discover natural relief for various pain patterns, including thoracic outlet syndrome, frozen shoulder, neck and shoulder pain, TMJ, carpel tunnel, plantar fasciitis, sciatica, runner's knee, low back pain, and arthritis!
The Program
During this 21 CEU hour Certificate course, you will learn how to release common pain patterns held in the body. Using tools, stretches, and other techniques you can help clients and yourself find relief.
Using "Train the Trainer" techniques, this class empowers practitioners to grow their business by teaching clients and others effective and simple pain relieving techniques. Afterwards, you can hold your own classes or add these techniques to your list of client services!
The workshop series features assessments, releases and structural realignment techniques that turn off pain patterns in the head, neck, shoulder and arm regions. Using muscle release balls and specialized soft foam rollers, an expert in Pilates and bodywork will guide you in:
Assessments of pain triggers and structural needs
How to release trigger points and tight connective tissue and muscles, allowing you and/or your clients to naturally achieve optimal, pain-free alignment
Marketing strategies and ideas for teaching the techniques to others
Each workshop includes handouts for home use, as well as equipment lists. All equipment is provided at the workshop and can be purchased for home or teaching use.
Learning Outcomes
Discuss and relieve pain patterns throughout the body, including hands, feet, neck and shoulder, face, and jaw
Deliver group workshops and create a new income stream by teaching the course techniques to clients and the public
Learn, apply, and be able to teach new self-care techniques to reduce repetitive stress injuries
Use new tools (i.e. rollers, balls) to address fascia and help clients relieve deep tissue tension
By completing all 3 days of Soft Tissue Release Tools, you will earn you a Certificate recognized by the State of Oregon.*
Overview of Topics Covered/Day
Day 1: Upper Body – neck and shoulder pain, thoracic outlet syndrome, frozen shoulder, and more
Day 2: Lower Body – sciatica, runner's knee, and low back pain
Day 3: Extremities – hands, feet, neck, face, and jaw, including TMJ, carpel tunnel, plantar fasciitis, and arthritis
*A discount is offered when registering for the full Certificate Series.
How Do These Techniques Work?
Your body is comprised of a set of layers, which includes skin, fascia, muscles and bones. Sometimes, in an effort to relieve pain, we get a little heavy handed in release techniques. (Ever had someone readjust your back, only to find that it caused more pain?)
The Pain Free Body method is different. We work with the least invasive methods first, adding on techniques that go deeper as needed. This enables each person to treat themselves according to what their body needs at that time.
Who should take this class?
Massage Therapists, Bodyworkers, Fitness Professionals, Athletic Trainers, Pilates and Yoga Instructors, Coaches, Nurses, Allopathic Professionals, Naturopaths, and any other Healthcare Professionals
This workshop is for you if you or your clients carry tension in your hands, arms, neck, shoulders or upper back, OR have arthritis, carpel tunnel syndrome, blackberry thumb, tennis elbow, wrist tendonitis, or scoliosis.
The Instructor
Christine Binnendyk, LMT, has 20 years of study and training in anatomy and movement. She has created original programming for the National Institutes of Health, NIKE fitness centers, NIKE Golf online, Adventist Health and many wellness centers across the United States. Thousands of people have taken Pain Free Body workshops with Christine where they learn how to transform pain, injury and dysfunction into robust wellness.
Certified by Joseph Pilates' protégé, Romana Kryzanowska, she has taught Classical Pilates with a Contemporary twist at health and wellness centers across the United States. She is a sought after expert in addressing pain patterns caused by "soft tissue issues," and is eager to share techniques to help people reduce pain.
The Soft Tissue Release Certificate program at PCC allows other wellness professionals — Licensed Massage Therapists, Pilates and yoga teachers, Somatic Therapists and others — to learn these techniques at an in-depth level, allowing them to deliver their own wellness workshops.
The Investment
The full Soft Tissue Release Certificate is delivered over 3 days (21 CEUs) at a cost of $699. Alternatively, you can register for individual workshops separately for $249/day.
These practice-based training courses are designed for healthcare professionals in any setting who are working with clients to relieve pain. Using "train the trainer" techniques, participants will learn about body pain patterns, repetitive stress injuries, and how to relieve the most common aches and pain. The techniques are great for teaching clients and for self-care!
Each workshop focuses on different areas of the body and their respective common pain patterns. Individual courses are offered as follows:
Upper Body Focus (7 CEU Hours)
Discuss and relieve upper body pain patterns, such as thoracic outlet syndrome, frozen shoulder, and neck and shoulder pain.
Soft Tissue Release Tools: Lower Body Focus (7 CEU Hours)
Discuss and relieve lower body pain patterns, such as sciatica, runner's knee, and low back pain.
Focus on Extremities (7 CEU Hours)
Discuss and relieve extremity pain patterns in hands, feet, neck, face, and jaw, including TMJ, carpel tunnel, plantar fasciitis, and arthritis
Come learn how to grow your income, ease your work, and help clients relieve their pain!
Upcoming Integrative Healthcare courses
Loading...
Register Now
Find the CRN of your course from the class schedule. Then, register:
Online: If this is your first time taking a class at PCC, create an account. If you are a returning student, log on to MyPCC and click "Register for classes," found in your Term-to-Term Checklist, under "Register".
Phone: Call 971-722-8888, option 2.
Need help? Get detailed information on how to register.
Questions? Please email Amy Evans at amy.evans3@pcc.edu or 971-722-6672.