RIAMP – Remote and Industrial Advanced Medic Program – Certificate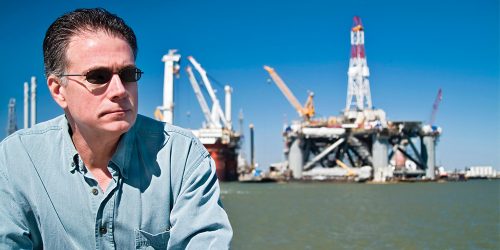 The Remote and Industrial Advanced Medic Program (RIAMP) is designed to develop experienced, certified paramedics and qualified military personnel to provide complex care for both emergency and non-emergency patients in remote land, industrial and maritime environments.
The Job
Provide outstanding care in a wide range of remote, austere, and atypical environments around the world as an advanced paramedic. This type of work is very demanding on the medic's skills and knowledge. Many employers in this environment seek staff with advanced training and current skills renewal prior to placement with their organizations.
An Advanced Paramedic provides medical care at remote mining sites, offshore installations, and other isolated industry settings and includes:
Emergency response
Primary health care
Chronic disease management
Injury prevention
Health promotion
Medical referral
Repatriation coordination
The Program
Become an advanced clinical practitioner in paramedicine at remote mining sites, offshore installations and other isolated industry settings.
RIAMP training is delivered in 3 segments (Preventive/Community Paramedic, Critical Care Paramedic; Remote and Industrial care and issues) and provides 400 contact hours.
The training covers advanced trauma care, atypical resuscitation, extended medical or trauma patient care while awaiting evacuation resources, primary care problems, dental emergencies, and preventive health.
Note: This program is for Paramedics, registered nurses, or military medics with at least 5 years of full-time urban EMS experience or 10,000 hours.
Section 1
Distance learning via ONLINE course of instruction.  An example of the course content and agenda is a follows:
Module 1:

Introduction to primary and urgent healthcare
Home healthcare evaluation and followup
Medical Ethics
History and physical exam/assessment
Prevention of disability and disease through detection and education
Telemedicine
EMR
Cultural competence
Diseases

Module 2: Neurology and Psychopathology
Module 3: Cardiac
Module 4: Musculoskeletal and Respiratory
Module 5: Endocrine, GI, and OBGYN
Module 6: Geriatrics and pediatrics, cancer, death and dying
Module 7:

Introduction to remote and critical care
Medical-legal issues
Flight Physiology
Infectious and communicable diseases

Module 8: Cardiac and respiratory emergencies
Module 9:

Shock
Sepsis/MODS
Neurologic
Endocrine emergencies

Module 10: Neurologic and toxicological emergencies
Module 11:

Trauma
Burns
Environmental emergencies, including dive and altitude sickness

Module 12:

Gastrointestinal/Genitourinary
OBGYN
Pediatrics and neonatal emergencies

Module 13:

Hygiene and sanitation
Nutritional support
Telemedicine
Mission planning
Crew resource management and patient evacuation
Decontamination
Vaccinations
Tropical medicine

Module 14:

Patient assessment, management, pharmacology and laboratory analysis
ENT/Dental
Musculoskeletal dislocation and fracture setting
Wound management and closure
Fluid and dehydration (oral and other)
Envenomation and insects
Stress and psychological illnesses in remote environments
Section 2
Module 15: On Site skills training, evaluation and simulation and final written exam.
Section 3
Module 16:  Optional 100 hour externship with primary care physician, plus an optional 100 hour externship in an ICU/CCU or a remote/developing world setting under the direct guidance of an Experienced Remote Advanced Paramedic, PA, NP or Physician – based upon availability and/or location.
To obtain the certificate of completion, all three sections must be completed in full.
Who should enroll?
Paramedics, registered nurses, or military medics with at least 5 years of full-time urban EMS experience or 10,000 hours.
This exciting advanced field of medicine may be right for you if you have:
Resourcefulness, adaptability, and comfort working independently
A strong comprehension of both spoken and written English
A desire to learn, share, teach, and do
Strong teamwork skills and the ability to function in a disciplined environment
Reasonable physical and mental conditioning
A clear understanding that this program teaches remote and operational medicine via online learning, onsite practical labs, and internship
A firm grasp that a portion of the program requires performing in hospitals, clinics, and challenging environmental settings both in the U.S. and possibly third world countries.
The advanced medic field is constantly in need of trained professionals. There are many opportunities for advanced practice medics in industry and government contract settings around the world.
This is a process to meet accepted international standards. Successful completion of the program is not automatic, but entirely dependent on meeting all standards and demonstrating the appropriate mindset required.
After completion Sections 1, 2 and 3 of the Remote and Industrial Medic Program, participants are canto sit for the International Board of Specialty Certifications: Community Paramedic exam.
Completing sections 1 and 2 will serve as a prep course for the Internal Board of Specialty Care – Critical Care Paramedic Exam.
Following completion of a Remote and Industrial Medic didactic and clinical portions (RIAMP), individuals may be eligible for registration with the Australasian Registry of Emergency Medical Technicians (AREMT) as an EMT-Intensive Care Paramedic.
RIAMP Individual Online Modules Available for CEU. Paramedics have the opportunity to take individual online modules for CEU credit. Registration is $199 per 10-hour module, which can be taken as stand-alone CEU opportunities.
Individual modules will not apply toward the full RIAMP training.
The Investment
Time: Provided over 3 quarters, including an onsite practical labs (approximately 40–60 hours), optional 100 hour primary care clinical and optional 100 hours of ICU and/or critical care/remote externship (based upon availability).
Tuition: $9200, plus textbooks and costs of travel, lodging and food for on-site skills training.
Register Now
Coming Soon.
Contact us at climbhealth@pcc.edu if you have questions.
Frequently Asked Questions
Who should enroll in the Remote and Industrial Advanced Medic Program (RIAMP)?
Paramedics, registered nurses, or military medics with at least 5 years of full-time urban EMS experience, or 10,000 hours.
What is the cost of the program?
$9,200 plus textbooks and travel, lodging, and food for on-site skills training.
What is the format of the program?
3 quarters, in lengths which include 18–20 weeks of Virtual Instructor-Led Training, followed by 40–60 hours of on-site skills training, and then a optional 100 hour clinical primary care internship and an optional 100 hours of ICU and/or critical care/remote externship (based on availability).
What is Virtual Instructor-Led Training (VILT)?
VILT is training that is delivered live in a virtual or simulated environment, or when instructor and learner are in separate locations. Virtual instruction environments are designed to simulate the traditional classroom or learning experience.
Is there an application process?
Yes.