Panther Print Program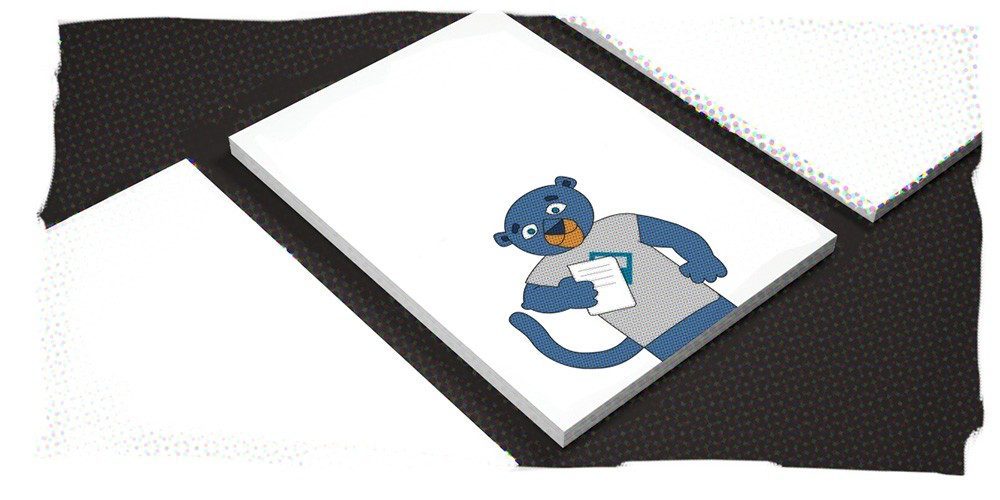 The Panther Print Program is a mandatory printing-management program adopted by PCC in September, 2018. This was done in an effort to streamline service, use less resources in terms of labor and storage space for supplies, improve digital security, free up the IT Department for other tasks, improve budgeting capabilities for departments, and ultimately, save PCC money.
Nearly all printers, copiers, and fax machines that are connected to the PCC network have been automatically enrolled in the Panther Print Program. The only exceptions to this are devices that have been leased or purchased through the Print Center as part of the Xerox Fleet Program. If your device is not enrolled in either of these programs, you are required to cease usage of this device and instead either:
Benefits of the Panther Print Program
By streamlining service and supplies through one vendor, the college has been able to negotiate the lowest printing and copying prices possible, with an expected savings to PCC of over $900,000 per year! The cost to Panther Print members is minimal—you only pay for the actual prints and copies made by the device, no other fees. Benefits covered by the cost of making copies and prints include:
quick service if your device breaks, regardless of make and model
all 8.5×11″ white and pastel copy paper
all toner and device parts
delivery of all device supplies (toner, replacement parts, and paper)
a recycling program for used toner cartridges and device supplies
To save on labor, supplies for your devices are shipped automatically as the supply runs low, based off the cloud-based inventory system used to automate this process. This is just one of the services provided as part of the "per-click" (printed side of a page) billing model used for devices enrolled in the Panther Print Program. The cost per click is:
$0.044 per black and white
$0.16 per color
Resources
Request a PACE connection (if needed): Contact IT Department
Call for service: PCC Print Hotline at 971-722-7768 (PRNT), option 2
Recycle used supplies: Pack them box the new supply came in, tape the box shut, and send through intercampus mail to: PCC Print Center, Sylvania CC 116
To look up a Copier ID, please contact Joe Crook
More information about the Panther Print Program
What do I do if my copier/printer breaks?
Call the PCC Print Hotline at: 971-722-7768 (PRNT) and choose option "2". A representative will troubleshoot the issue remotely and determine if it's an issue with the machine or the PCC network. If it is a network issue, you will be referred to the PCC Service Desk. If the issue is at the machine level, a technician will be dispatched to service your machine within a 4-hour window (within business hours, 8am-5pm except holidays.) All machine servicing is included in the program, regardless of make and model.
Is paper included in the Panther Print Program?
Yes, white and pastel 8.5×11″ copy paper is included in the program. As your paper supply runs low, the key operator for your device will need to order it online using the request included paper for Panther Print and Xerox Fleet Programs form.
To order paper of any other size, weight, or color, your key operator should submit the purchase custom paper form instead. Paper ordered using this form will be charged to your FOAP account or can be paid for with cash or credit card.
How do I order and receive supplies?
All toner and supplies for the enrolled device, aside from paper, are delivered automatically to the key operator. As supplies run low, the cloud-based inventory system is alerted and new supplies are shipped. Under normal circumstances, you should never have to call for supplies, but in the event of an emergency, you can call the PCC Print Hotline at 971-722-7768 (PRNT).
If your department is managing multiple devices, you can easily determine which device the supply shipment is for by referencing the asset name on the shipment label with the sticker on your device.
How do I recycle my used supplies?
After you've replaced your used toner cartridge or supply, place the used cartridge or supply in the box the new one came in tape it closed. Request a pick-up for intercampus mail for the box to be delivered to the Print Center in Sylvania CC 116. From the Print Center, the supplies will be shipped to Xerox in bulk for recycling.
Why has PCC decided to engage in this program?
The Panther Print Program was put into place to give the college transparency and control over printing processes and costs. This program will ultimately save time and money by automating supply-ordering process, improving printing security, and increasing sustainability. By using a single vendor, PCC can predict costs for printing, service, and supplies, as well as free up valuable IT resources to focus on PCC's overarching strategic goals.
CTX currently manages all the leased and purchased devices throughout the district. Working with one service provider for the college allows us to negotiate low rates for service and supplies, as well as offers the ability to deliver the reports and data necessary to meet PCC's overarching strategic goals.
Is participation in the Panther Print Program mandatory across all divisions?
Yes, this program is mandatory. The PCC Cabinet and Board of Directors have identified this program as a huge money-saving effort by the college which could be used to prevent future employee layoffs and tuition increases. Only members of the Xerox Fleet Program are exempt from this mandatory printing management program.
Note: While the program is expected to save the college a significant amount of money, some individual departments might not immediately experience cost reduction. Individual departments can mitigate their costs by implementing some of these energy-saving tips for printing.
What's the difference between the Panther Print and Xerox Fleet Programs?
The two programs are very similar in that members receive the same services and the devices are all linked to the PCC network. However the two main differences between the programs are:
Xerox Fleet Program members actually lease (or purchase) a Xerox multifunctional device through the Print Center and pay a monthly lease fee (or purchase price and timeline, per contract) for the machine and all services. Included in the lease fee or purchase price are all the machine technical services, supplies, training, accounting via Copier ID, and white/pastel 8.5×11" copy paper.
Panther Print Program members continue to use their current devices but now pay "per-click" (printed side of the page) that the machine makes. Included in this per-click cost are all the machine technical services, supplies, and white/pastel 8.5×11″ copy paper.
How does the Panther Print Program save my department (and the college) money?
This program has the potential to save PCC more than $900,000 per year, depending on final configuration at the service sites. The estimated savings was calculated by taking the vendor's printer models and usage over a period of time and cross-referencing those figures with the cost of toner cartridges for the printer models. This savings, combined with the significant energy and labor savings by using the automated inventory system, make up the bulk of the savings to PCC. Additionally, the Panther Print Program is run through the PCC Print Center, who gives back 4% of any and all earnings to the General Fund.
Why is the cost of color printing so much different than black and white printing?
Color impressions take four times as much toner to print than black and white impressions, resulting in higher printing costs. Additionally, the toner cartridges used in color printers are usually smaller than the black cartridge used in black and white printers. Because of this size difference and the amount of toner needed to create the high-quality colors, the cartridges in color printers generally print fewer total pages and need to be replaced more often as well, which also contributes to higher costs.
Are specialty printers such as plotters, 3D printers, and CAD printers part of the program?
No, currently this program does not support specialty printers.