Annual Rainbow Graduation returns to Southeast Campus with flare and accomplishments
Story by Misty Bouse. Photos by Bouse and Carolyn Dishman.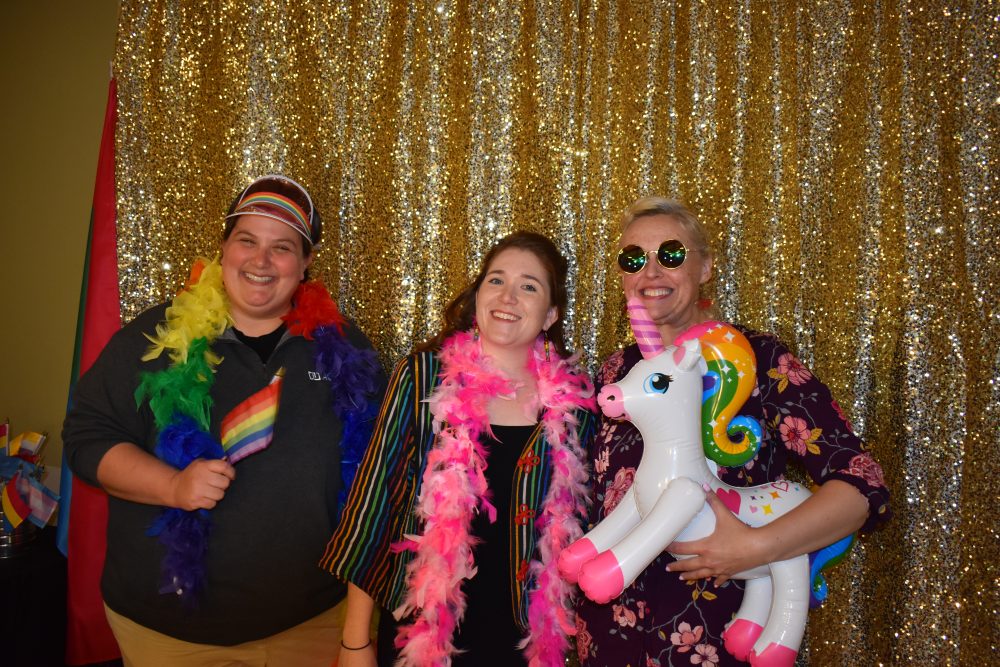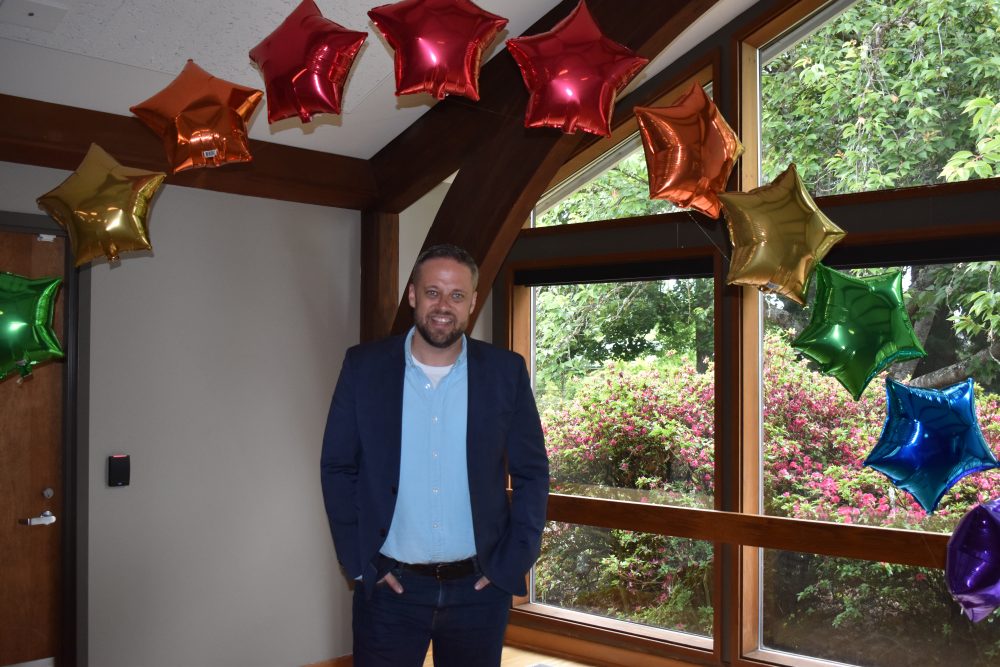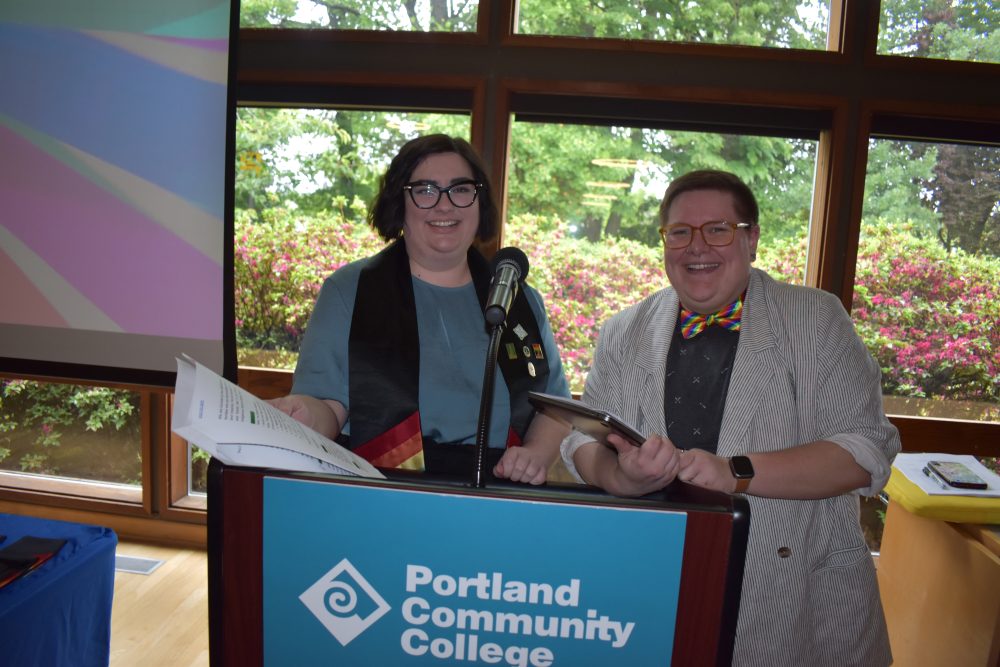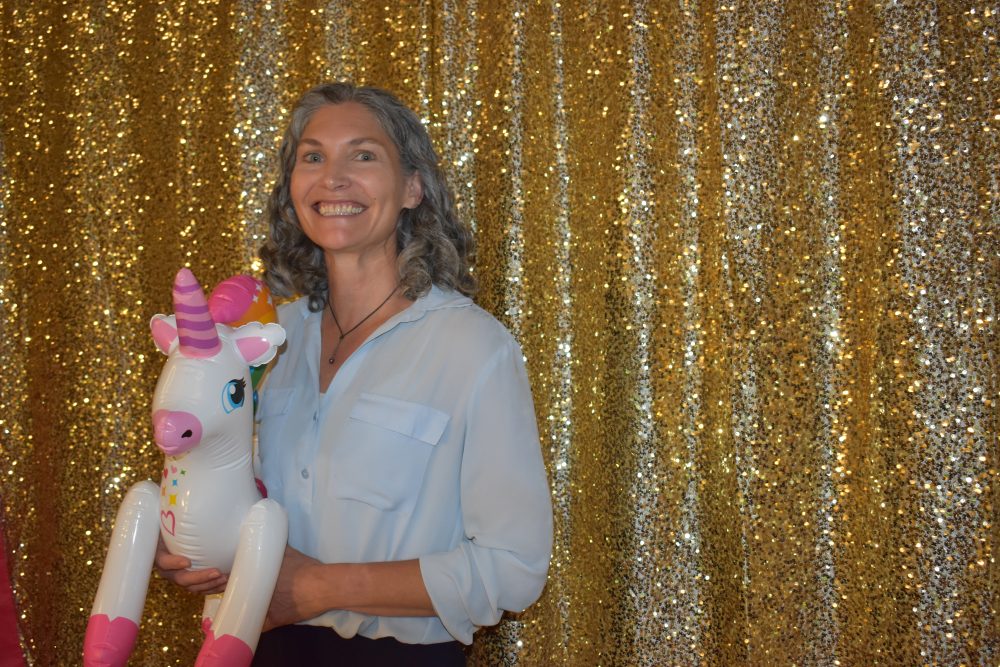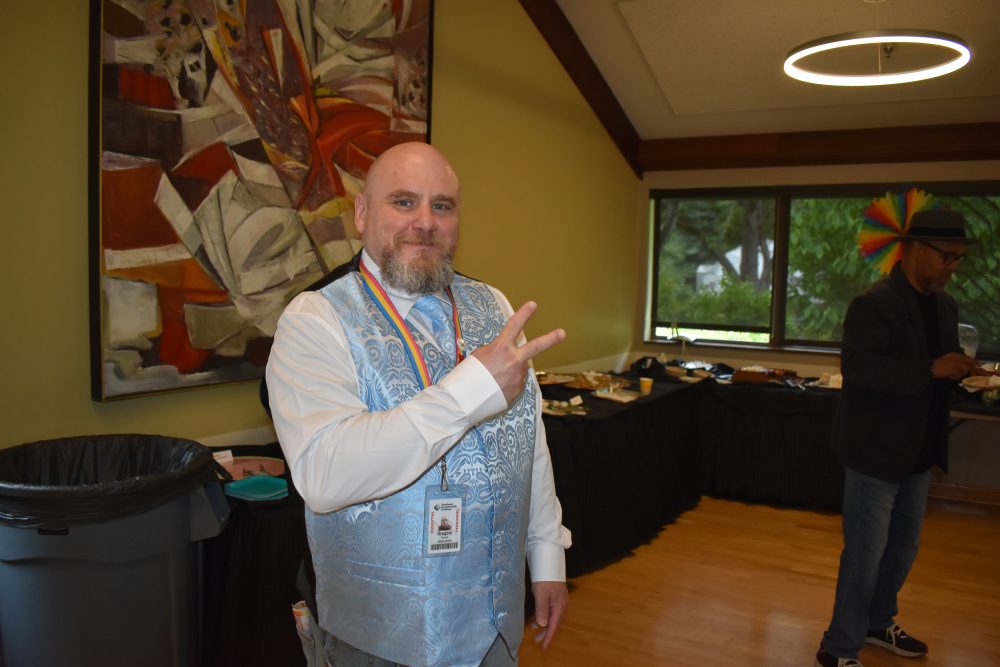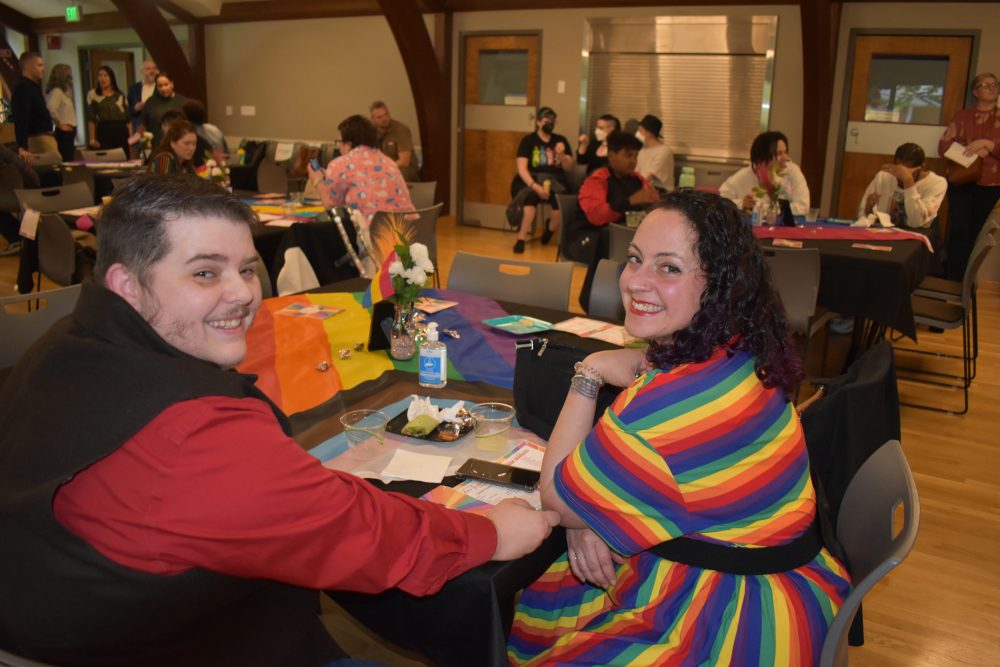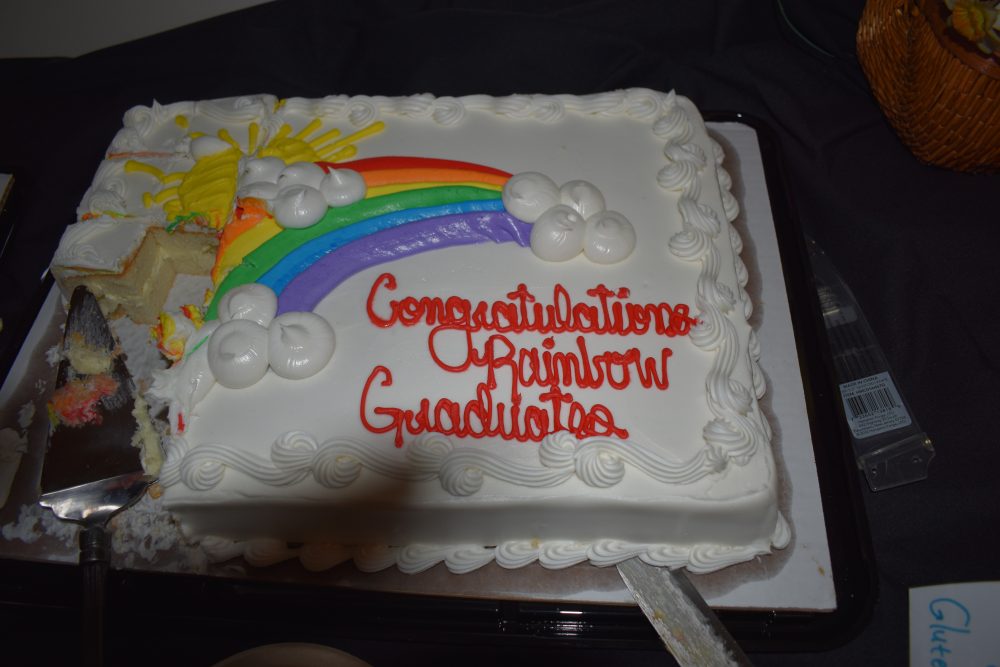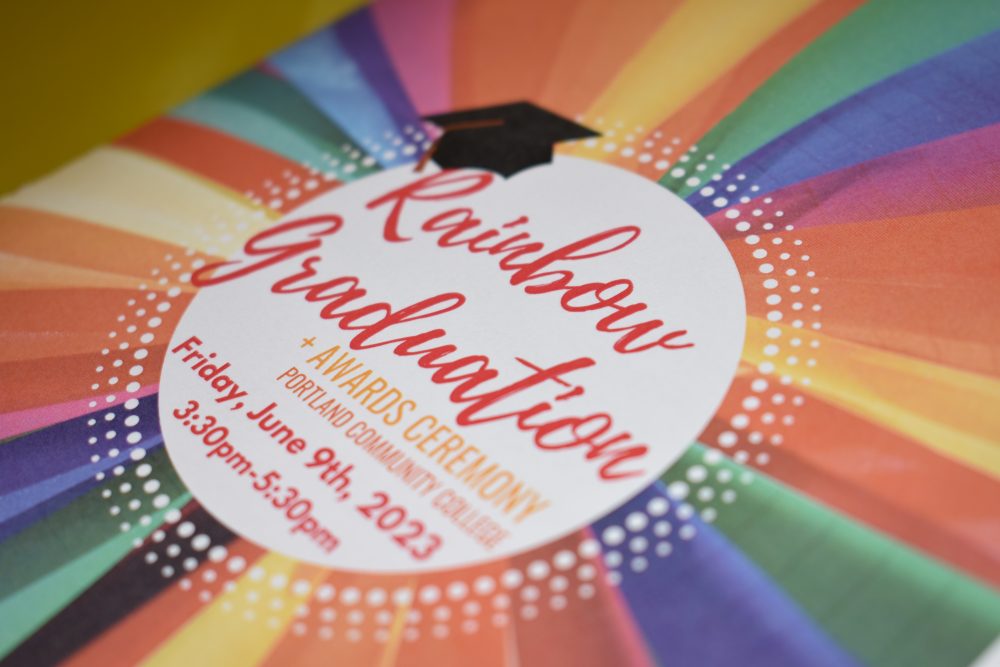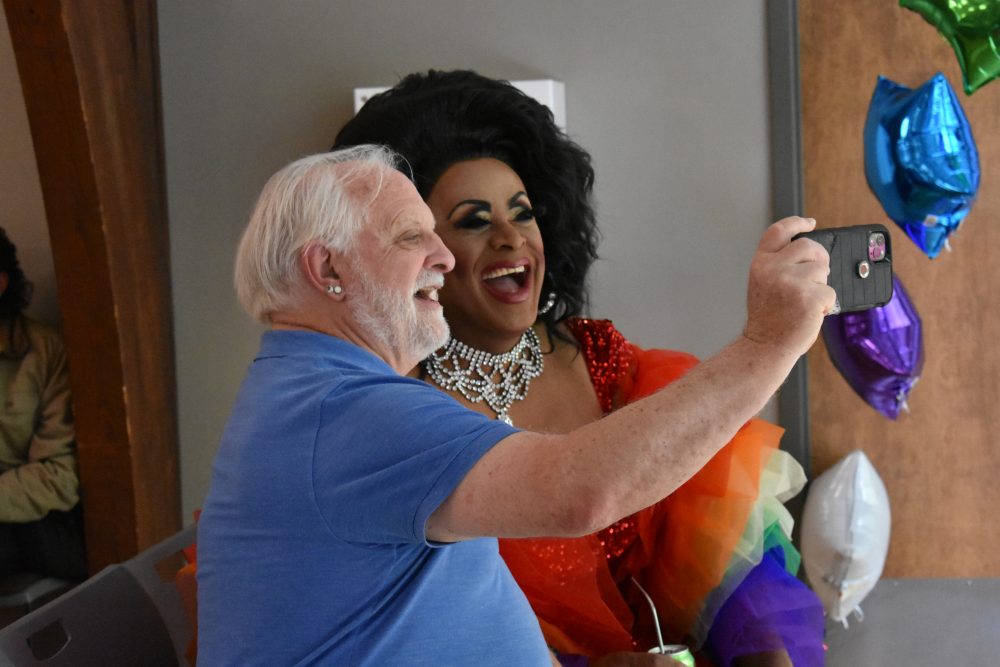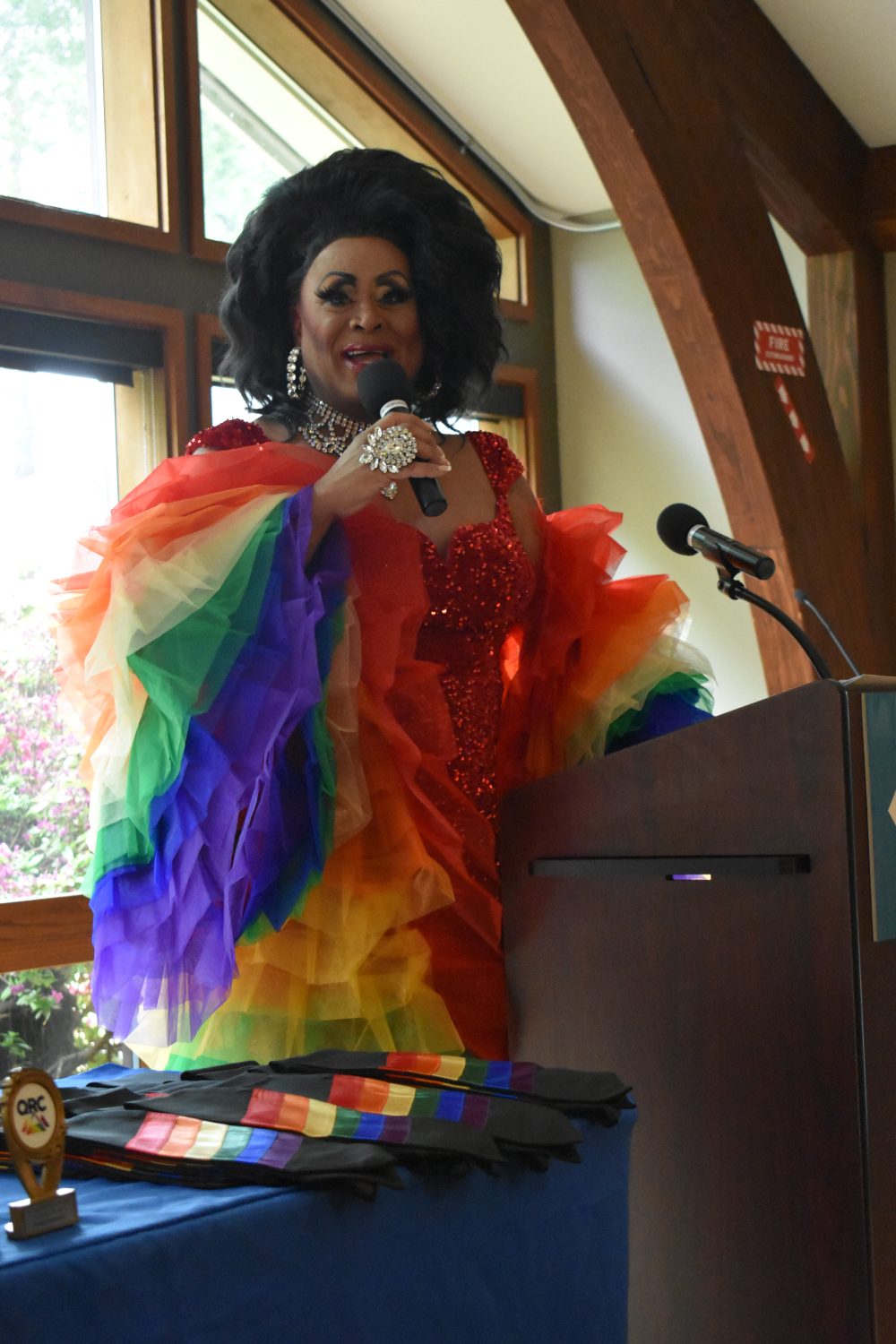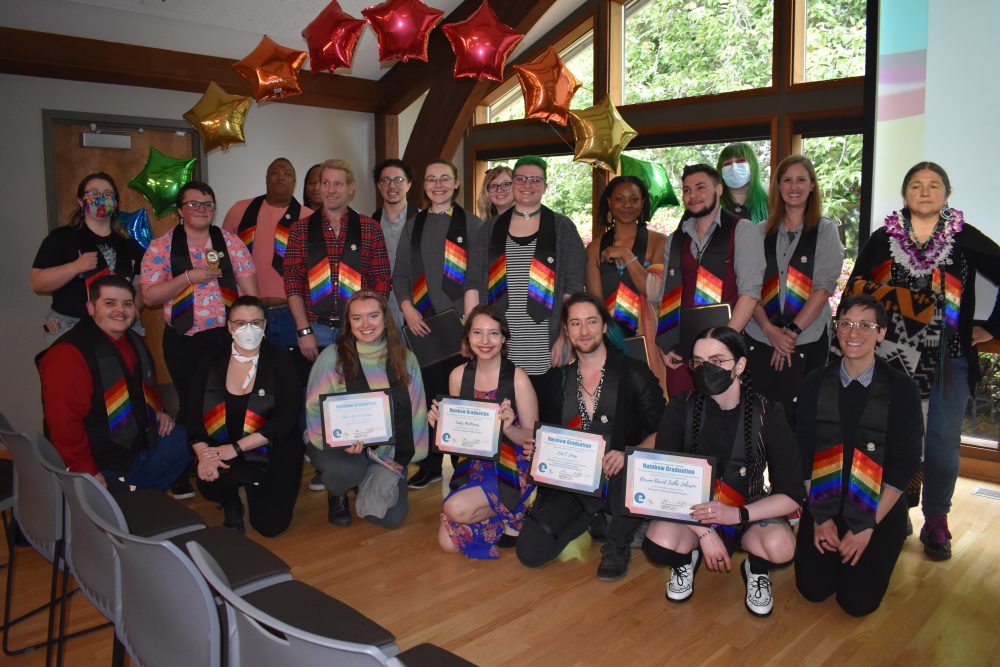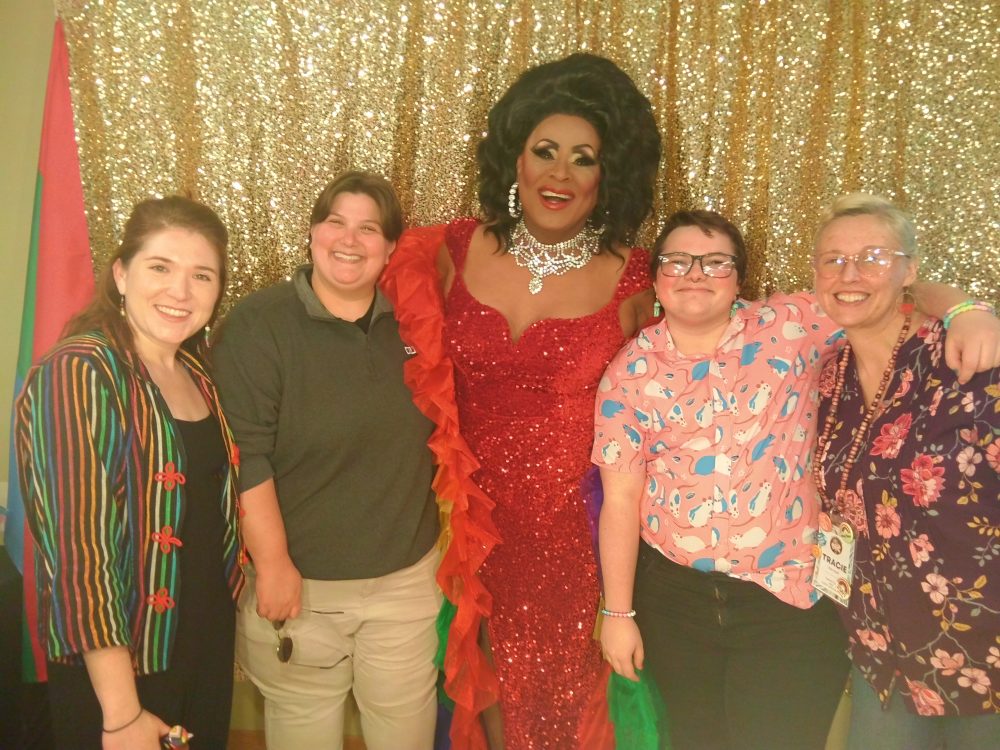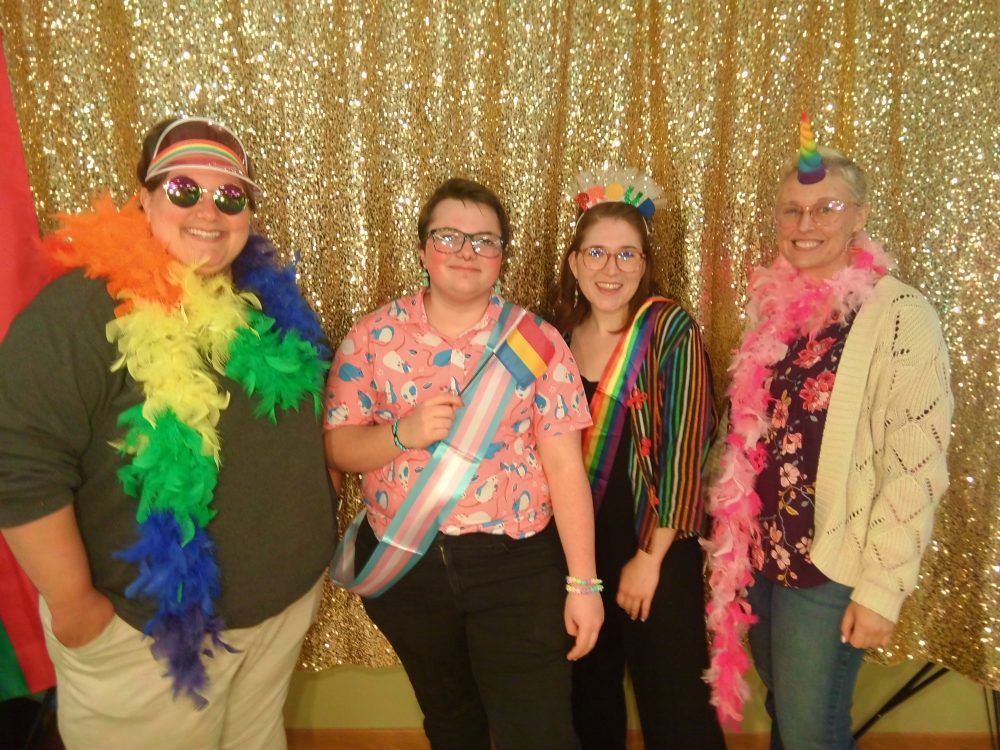 On June 9, Portland Community College Queer Resource Centers (QRC) welcomed more than 120 LGBTQ2S+ (Lesbian, Gay, Bisexual, Trans, Queer, and Two-Spirit, with the "+" representing the additional and ever-evolving language describing marginalized genders and sexualities) graduating students, honorees, guests, and allies to the Seventh Annual Rainbow Graduation and Awards Ceremony. Director of QRCs and Community Resource Navigation & Connection, mae stephenson, was pleased with the turnout at the Southeast Campus as it had been more than four years since the last event was held in 2019.
"We said come as you are – as your authentic self!" said Lo Denmon, who recently joined PCC as the westside's QRC coordinator. 
This crowd listened. Many dressed in festive attire to celebrate student success. Tables in the Community Hall were filled with friends and family, peers and many PCC staff and supporters. They cheered for the legendary Poison Waters, who delivered her keynote address on behalf of the 25 Rainbow Graduates of the Class of 2023 as well as the 10 awardees being celebrated for their contributions to the queer and trans community at PCC.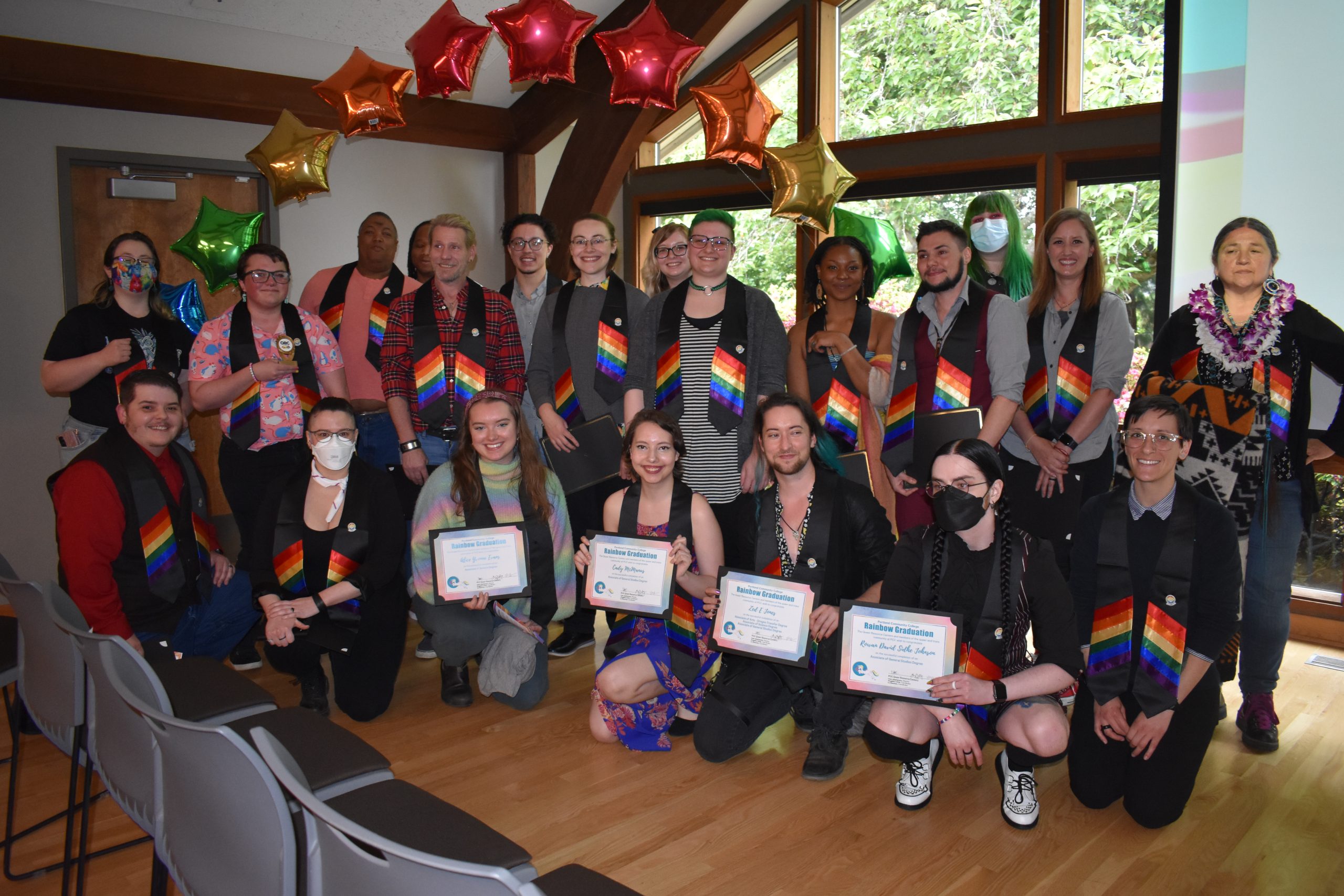 The Strategic Plan: Belonging
The 2020-2025 Strategic Plan prepares the college for the future of higher education. Part of the plan is creating a sense of belonging and well-being for every student and staff, ensuring access to key resources, develop intercultural competencies, and support a culture where everyone feel acknowledged, inspired and supported.
Waters is not only an esteemed supporter but is PCC family having taught an online "History of Drag" course for the past three years for the Community Education Program. She shared her journey of many years to embrace her multiracial heritage, her vocation as a calling, and the inhabiting of her full identity. She assured students that they were achieving success and that it takes time to become your true self, punctuating this with the recitation of Oscar Wilde's famous line, "Be yourself, everyone else is taken." 
Then, the audience witnessed each new graduate's brief but personal statement of resilience and perseverance to achieve their degree or certificate of completion. The crowd seemed both inspired and exhilarated to be a part of this unifying experience. Some daubed tears and others clapped wildly as QRC coordinators Angelica Ortiz and Denmon announced the graduates.
During the awards ceremony, QRC Program Specialist Ellen Dishman presented awards recognizing folks from all over PCC for their generous contributions and commitments to LGBTQ2S+ students. There were several categories but one highlight was the award for "OUTstanding Student Leader of the Year" recognizing Graphic Design Program graduate Logan Bojarski. He was nominated for exemplary leadership and lasting contribution to the community through advocacy, education, or programming for students with marginalized genders and sexualities resulting in a more inclusive and intersectional campus climate promoting gender justice, sexual liberation, and equity for all. His accessible events for the wider community included the "Winter Wonders Tour: Origami & Unity Tree" and the "De-Stress with Dogs" events, to name just a couple.
This growing illustrator, social media advocate, and artist of many talents is transferring to PSU. He shared gratitude in his statement: "Beyond education, these past years, while I've earned my degree, have been such a time of recovery, acceptance, and self-love that will have a lasting effect on me as I carry on into my future."
Capping the evening, was a tribute award presented to ally Interim Vice President of Student Affairs Heather Lang, who is retiring after a 30-year career in higher education. In this climate, these and more awards presented, had significant meaning. Denmon and stephenson assert that it has never been more important than right now, as threats to trans and queer self-expression spread across the country, and these moments of honor and recognition with feel-good festivities are especially impactful.
"Attending an event like Rainbow Graduation would have meant the world to me personally while in college," said Joshua Peters-McBride, executive dean of College Operations. "It would have provided a sense of validation, belonging, and inspiration to me while marking a milestone in my journey and would recognize the progress collectively made towards acceptance and equality."
The event garnered wide support, which included the likes of Board Director Michael Sonnleitner to administrators such as Katy Ho, Dana Bonifacio-Sample, and Ryan Clark along with many faculty and staff attending and speaking on behalf of graduates.