PCC announces 2023 NISOD Employee Excellence Awards for teaching, learning and leadership
Photos and Story by Misty Bouse
Portland Community College has awarded its 2023 National Institute for Staff and Organizational Development (NISOD) Employee Excellence awards.
The Office of Professional & Organizational Development (POD) recognizes individuals doing extraordinary work on their campuses, using their own criteria as a NISOD member college. PCC submits the names of faculty each year who have demonstrated an outstanding commitment and contribution to their students and colleagues.
POD recently announced the 2023 recipients of  NISOD Employee Excellence awards: Jessica Bernards (mathematics Instructor); Melissa Duke (life sciences instructional support technician); Heather Griffo (business and entrepreneurship instructor); Cynthia Killingsworth (business and entrepreneurship instructor); and "Ari" Aristides Petrides-Jimenez (mathematics instructor).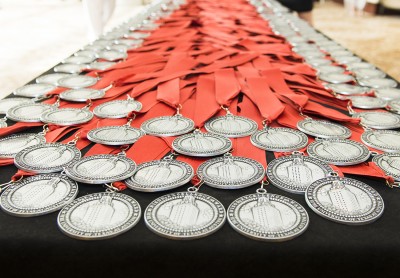 Each of these five individuals have been recognized by their peers as outstanding members of the PCC community, whose contributions advance the mission and strategic plan of the college. They do so through activities that facilitate individual professional development and/or departmental enrichment, and advance equitable student success. These individuals were peer-nominated and nominations were reviewed by the POD team and the POD Advisory Council. 
"The POD Advisory Council is a diverse group of nine employees from across the college and from various job classifications. We intentionally created this council to ensure decisions such as these were not made in a vacuum," said Rachel Dixon, manager of Employee Engagement & Development and the POD team.
NISOD's annual International Conference on Teaching and Leadership Excellence will be held May 27-30.  Award recipients in attendance will be recognized during a dinner and celebration at the Austin J.W. Marriott to celebrate the extraordinary work of faculty, administrators, and staff whose service to their students, colleagues, and community deserve special recognition.
Recognized by the American Association of Community Colleges, NISOD, is described as "The country's leading provider of professional development for community college faculty, staff, and administrators." This national organization of community colleges and technical schools created the NISOD Excellence Awards as a way to recognize those individuals performing extraordinary work at member organizations. PCC has been a member since 2006. 
"We are hoping to elevate and expand some of the many opportunities available through our NISOD membership in the coming year, including professional development and continuing education … stay tuned there's more to come!
"Please help us congratulate each of these individuals as they continue to make a difference here at Portland Community College," said Dixon.
Jessica Bernards
Bernards has been a math instructor at PCC since 2010. She believes anybody can thrive in math class. That mentality helped her win multiple awards including the 2021 national award for excellence in community college math teaching and the 2017 Leila and Simon Peskoff Award for contributions to mathematics education.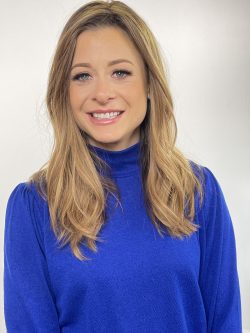 She prides herself on making every effort to connect with each individual student and to provide a supportive, inclusive classroom community where students feel safe and have fun. This includes co-creating the "Flipped+ classroom model" with her colleague Wendy Fresh to help other faculty across PCC disciplines to implement this inclusive model into their classrooms. They also teamed to create a professional development course for faculty over grading equity and inclusive classroom strategies with tangible, immediate strategies for instructors. 
When the pandemic hit in 2020, Bernards and Fresh realized that students needed help to transition to online/remote learning, they developed a study skills video series to help students succeed in these different modalities. These videos are now being used in colleges across the nation and abroad. She takes great pride in her work and believes in the power of education to create positive change.
"I'm honored as it's partnerships with others at PCC that I take the most pride in," Bernards said. "I'm a better instructor because of collaboration."
Melissa Duke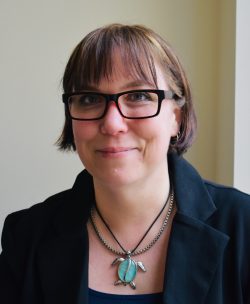 Duke is a life sciences instructional support technician who was raised in a family with a passion for science. She has always seen education as something valuable, and worth sacrifice, especially since she witnessed her single-parent mother studying her way from nurse to doctor over the years. 
Duke enrolled at PCC in 1995 and experienced food and housing insecurity, lack of affordable health care and child cares as well as the hardship of having no car and the lack money for much of her course materials. The college not only gave her the chance to learn how to be successful as a student with ADHD, but to eventually find her path. Transferring to New Mexico State University, she later returned to PCC, again, as a parent of two, becoming a tutor in human anatomy and physiology. By the end of her first term tutoring in 2005, she knew that working in education was one of the most rewarding and exciting things she would ever do in life.   
She transferred to Portland State University to finish her degree in biology, but the classes at PCC were among the best she ever had. She has been working at PCC ever since. In fact, she hopes people visit the "Free Snack Table" she created on the Rock Creek Campus in Building 7 where anyone, student, faculty or staff, can help themselves or contribute to this employee-supported resource for those in need. 
"I think that If we each exercise our privilege as PCC employees to make an impactful contribution to equitable education, we can build a better college, a better community and a better world," said Duke.
Heather Griffo
Griffo teaches business and serves as faculty department chair, specializing in teaching business technology and marketing courses. Her focus is to engage students by making course material relevant to their lives and to help them apply their knowledge and skills to real world situations.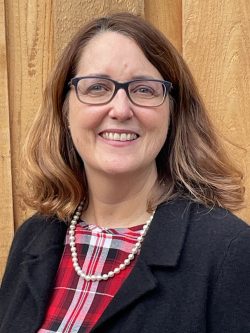 Prior to transitioning to academia, Griffo had a 20-year professional career in the financial services industry. Her roles included relationship, joint venture and product management. She holds a master's degree in business administration from Loyola Marymount University in Los Angeles. Griffo currently serves on the board of directors for HomePlate Youth Services, a non-profit organization serving homeless youth in Washington County.   
"I am committed to empowering people to successfully complete their degree, enter the workforce, and progress in their careers," Griffo added.
Cynthia Killingsworth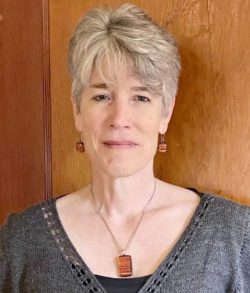 Killingsworth is a business instructor who started at PCC in 2006 and feels most fortunate for how much of this time has been directly focused on working with students. Although primarily an accounting instructor, she also created the Students4Giving Program where students learned about the nonprofit sector, raised funds and ultimately granted over $120,000 to local nonprofit organizations. She facilitated the program for over ten years, and this student-directed process spotlighted the value of our students' voices and the lifelong benefits of their empowerment. 
Over the past year, her focus has been on developing and coordinating a hub for her accounting students called Accountlandia that connects students with college and professional resources, transfer institutions, and employers. 
"I'm deeply moved by what our students accomplish when doors open," she said.
Aristides "Ari" Petrides-Jimenez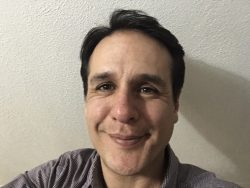 Petrides-Jimenez is a committed and passionate statistics instructor. He encourages students to research current social issues and develop critical thinking skills by incorporating a community based-learning component into his classes.
Petrides-Jimenez has worked with multiple community partners and supports other faculty to help them develop real-world contributions and service-learning activities in their own classes. He works with a consistent desire to bring people together, generate team goals, and continuously leverage all available resources in the pursuit of our college mission of equitable student success. 
He does this through continuous professional development and engagement in a plethora of college committees, working groups, and informal work with colleagues. Petrides-Jimenez has served as the chair of the advancement of educators committee, a member of the Preferred Future Council, and a co-chair in the advisory engagement group for the implementation of guided pathways and cross-functional teams within academic and career pathways. Additionally, he has collaborated with the Office of Equity and Inclusion in the institutional equity planning core team and a myriad of projects disaggregating campus-wide surveys for staff and students. 
Petrides-Jimenez is originally from Mexico where he completed his undergraduate degree in industrial engineering. In 2008, he obtained a master's degree in biological and ecological engineering with a minor in environmental engineering from Oregon State University, and a doctorate (2012) in water resources engineering.
"I dedicate this award to all of you who have shown me support and friendship, who take the opportunity to help others through PCC," he said. "This award is a call to recommit to the work we do."