Learn more about studying abroad at Ed Abroad Showcase Reception
Photos and Story by Misty Bouse
Want to know more about studying abroad? Or love travel?
Come to the Ed Abroad Showcase Reception on Jan. 20 to view the final showing of 2022 Digital Photography in Prague student portfolios. The event is from 1-3 p.m., Friday, Jan. 20, in the Southeast Campus Art Gallery.
Staff will also be celebrating the 2022 Photo Contest Winners. Get to know a little more about study abroad experiences. The reception will include a story-telling event with students and lead faculty from the Summer's programs in 2022, celebrating the transformative power of experiential learning, art and community.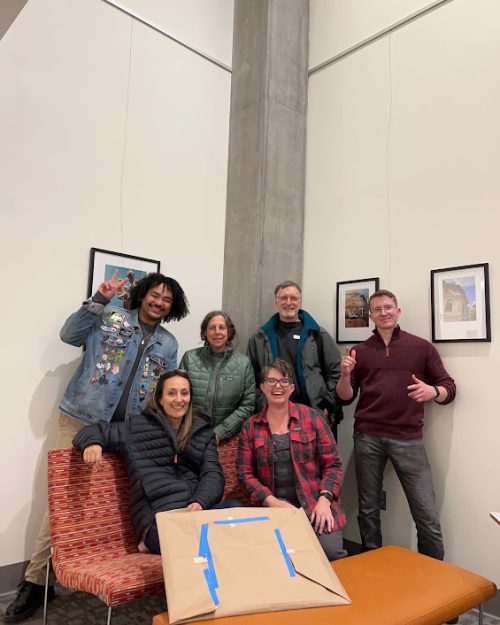 The Study Abroad Student Showcase is an exhibit of photographic works from students who participated in Summer 2022 programs who travelled to Prague, Czech Republic. They have selected images to exhibit as part of this show both fulfilling the class curriculum as well as an opportunity for professional development through and reflection on their experiences abroad. Every season, the Ed Abroad office asks students to submit images along predetermined themes for a photography contest.
Congratulations the following students for their outstanding entries in the Study Abroad Photography Contest:
In the category of "Embracing New Cultures," Lee Holoubek from PCC's Czech Republic Program was the winner with Ivory Bradshaw from the Costa Rica Program; In the category of "Self Discovery," Patricia Bill from the Australia Program was the winner and Pascua Pezani as well as Deborah Lev from the Costa Rica and Czech programs, respectively, were runners up for this category.
For more information, visit the exhibit's notebook HERE or see faculty-led 2023 courses abroad at pcc.edu/education-abroad/