In the face of war, Rozhanskaya leaps into action to help her fellow Ukrainians
Photos and Story by James Hill
When Russia invaded Ukraine, Portland Community College Jobs & Internships Office assistant and Vinnitsa native Ruslana Rozhanskaya couldn't stand by and just watch. She and others from her church made the 20-hour bus trip from Portland to San Diego to assist Ukrainian refugees arriving at the Mexico border. 
The group picked up more than 40 Ukrainians at a central border hub and brought them back to Portland where other local churches and organizations provided them with housing, food, clothing and other items. Rozhanskaya and her church members were volunteers through the nonprofit Giving Hope, which is a humanitarian organization that is helping Ukrainian refugees. Her church has been helping these newcomers with transportation by regularly driving buses to and from the U.S. border to pick up families.
"Many Ukrainian-Americans became volunteers to welcome refugees from Ukraine and extended a hand to help them with the adoption in the new country," Rozhanskaya said. "Those refugees were the Ukrainian people who accepted the opportunity to live in the United States for up to one year during the war in Ukraine."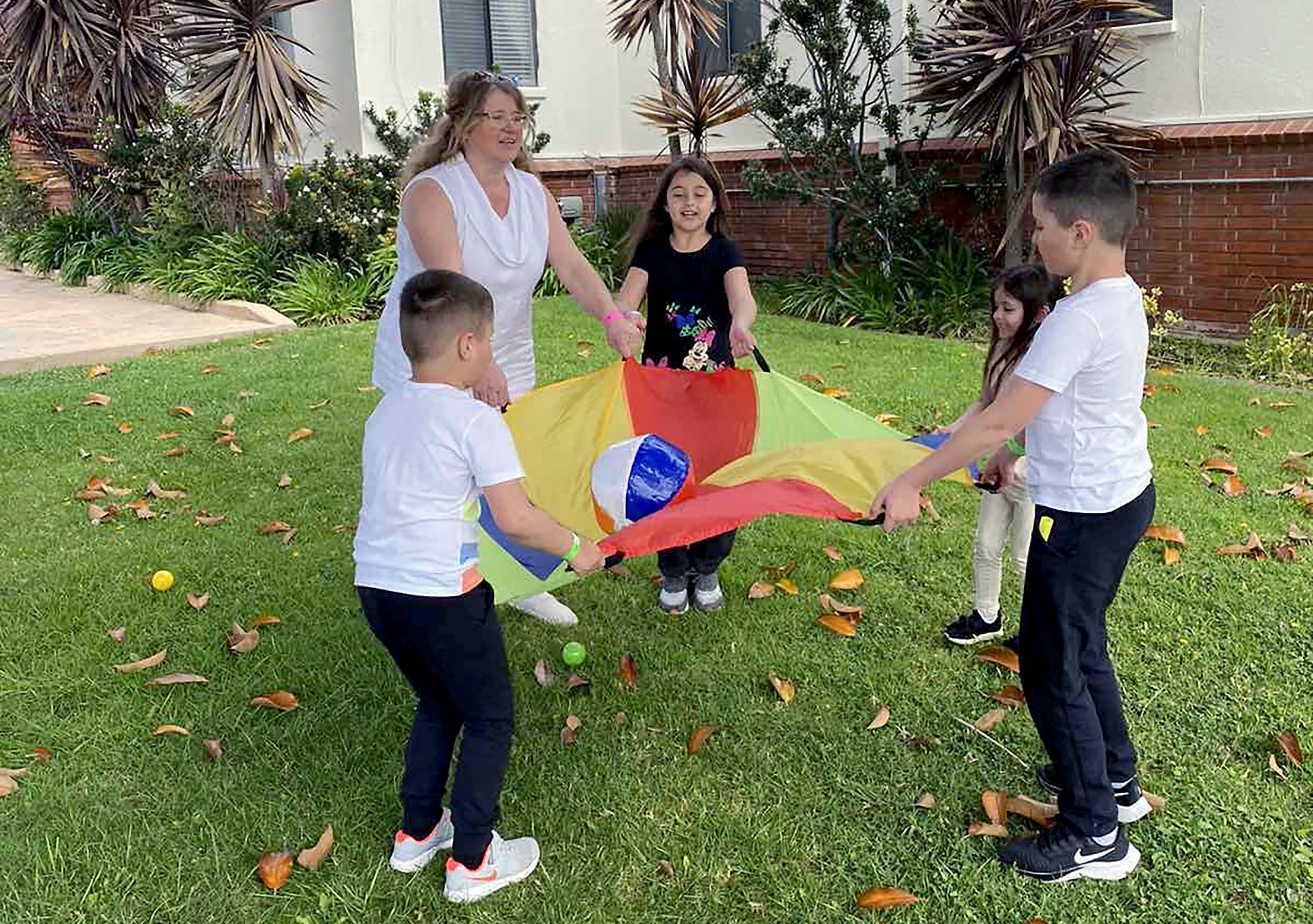 The Strategic Plan: Belonging
The 2020-2025 Strategic Plan prepares the college for the future of higher education. Part of the plan is creating a sense of belonging and well-being for every student and staff, ensuring access to key resources, develop intercultural competencies, and support a culture where everyone feel acknowledged, inspired and supported.
Rozhanskaya said her group's main purpose was to keep the hub, which was always at near capacity, organized and clean while they were there. She and her fellow church volunteers checked in and out new refugees, gave them tours of the site, stored their luggage, provided food and oversight of the shower facilities and laundry, as well as helped them settle into their accommodations.
"New people were arriving and some were leaving 24 hours a day," she said. "We also had to coordinate with drivers on how many people they could bring to the hub and when. Some drivers were volunteering to take people to the airport for their scheduled flights regardless of the time of the day or night."
The War in Ukraine has directly impacted her family and friends as well. One of her aunts survived 40 days in Mariupol, cut off from the world, as the Russian invaders took over the city and clashed with Azov Regiment at the Azovstal iron and steel works, the last bastion of Ukrainian resistance in the city. Like most in Mariupol, her family had no access to the internet, electricity, gas, water and food, in addition to suffering under the Russian's constant bombardment. These daily bombings forced them into hiding in their basements.
"After they were rescued from completely destroyed houses, they needed a lot of help and support to stay in a different country without work or a house to live in," Rozhanskaya said. "My other relatives and friends live in other Ukrainian cities who are not fully destroyed yet, and they also try to survive and help those from the completely destroyed cities."
Rozhanskaya, who has worked at PCC since 2005, is used to coming to the aid of people. In her job, she supports students, faculty and staff with their needs of achieving career goals. She has an associate degree from PCC and is planning on earning a bachelor's degree in business from Portland State University.
She said she was impressed with how volunteers from all over the United States came together to assist Ukrainian refugees.
"I watched them sacrifice their personal finances, time and families to be available without rest to help those Ukrainian refugees who just arrived," she said. "Most volunteers took time off from work and came to help for a few days. Others stayed there longer to make sure all the hubs were running smoothly and were meeting the refugees' basic needs."
Giving Hope organization volunteers have been helping with many needs including translations, documents, transportation and housing for those families who arrived in the Portland, Vancouver area. They have recently opened a free store, a container room on one of the church properties with displayed donated items where refugees can come by appointment and get what they need for no cost to them. The organization also collects money and donations for packing and sending of food and other items back to Ukraine that goes directly to the people in need there. 
To help Ukrainian refugees or the people of Ukraine caught in this war, visit gvhope.org.
"We still don't know how everything is going to end," Rozhanskaya added. "We just do what we can to stay strong and unite as Ukrainian people to help each other as one big family no matter what part of the world we live in."