PCC's Community Ed Program expands its class offerings in Columbia County
Photos and Story by James Hill
The opening of Portland Community College's Oregon Manufacturing Innovation Training Center, known as the OMIC Training Center, offers expansion potential for the college's Community Education Program – and it's ready.
This spring, Community Ed is enlarging its footprint, with an array of courses in Columbia County ranging from welding to woodworking. Staff are working to bring back kayaking, stand-up paddle boarding and new offerings centered on the maker movement.
"We're excited to be in the area because of our mission to serve the district, as well as take advantage of the beauty of the region's outdoor recreation areas," said Leslie Mestman, director of PCC's Continuing Education Program. "And, of course, the opportunity to bring comm- unity education classes to the OMIC Training Center in Scappoose."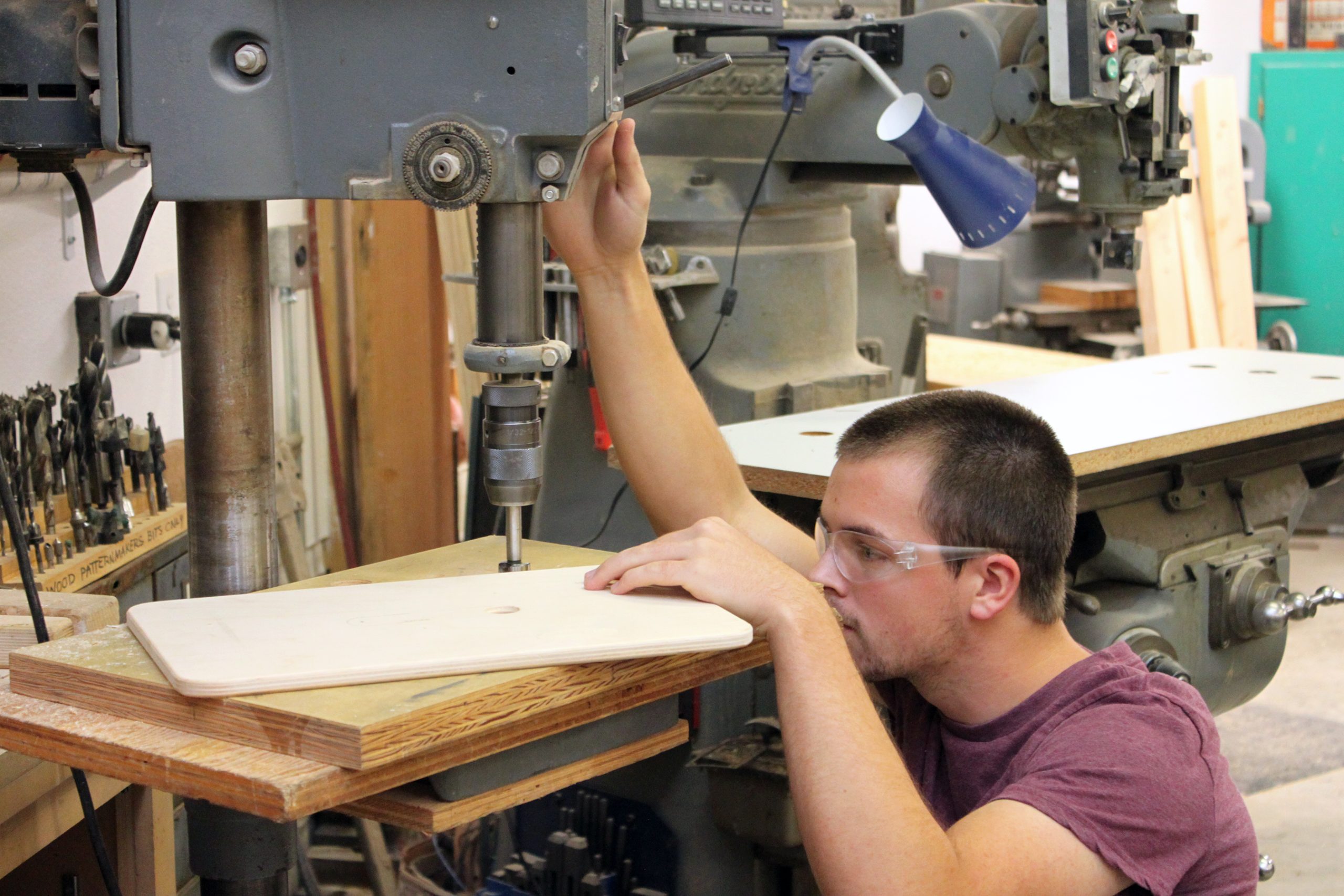 Explore Community Ed
PCC's Community Ed Program offers hundreds of non-credit and Continuing Education virtual classes every term and enrolls more than 20,000 non-credit students each year.
Computer instructor Windy Wahlke taught an in-person Google applications class within the building's state-of-the-art computing lab last fall. The course focused on teaching students the main features of the platform.
"These courses are typically for those who aren't as familiar with using these tools, but some seasoned users may learn new tips and tricks as well," said Wahlke, who also teaches an online Mac computer class. "This definitely gives a great introduction to several applications, and gets students comfortable with trying new apps."
This past winter, Gary Martin rebooted his PCC woodworking classes out of his large Columbia County woodshop in Scappoose. Trained at Oregon State University as an industrial arts teacher, he has taught woodworking for PCC for the past 20 years. Martin teaches proper use, safety and techniques associated with common woodworking equipment and machinery.
"I have found that my classes are for anyone who wishes to improve their woodworking skills," he said. "Some students start not knowing anything, and others have some experience, but all enjoy learning the craft."
Helping students discover the natural beauty offered in Colombia County has been a goal of Community Ed. Naturalist instructor Rebecca Lexa is leading a two- hour Scappoose bird-watching excursion along the Crown-Zellerbach Trail in May.
"My goal is to make the topics we discuss accessible regardless of a student's back- ground," Lexa said. "I have always been a huge nature nerd, and teaching allows me to share my enthusiasm for the nat- ural world with other curious people."