This content was published: August 6, 2020. Phone numbers, email addresses, and other information may have changed.
History Corner: State Sen. Michael Dembrow's career began in a PCC classroom
Photos and Story by James Hill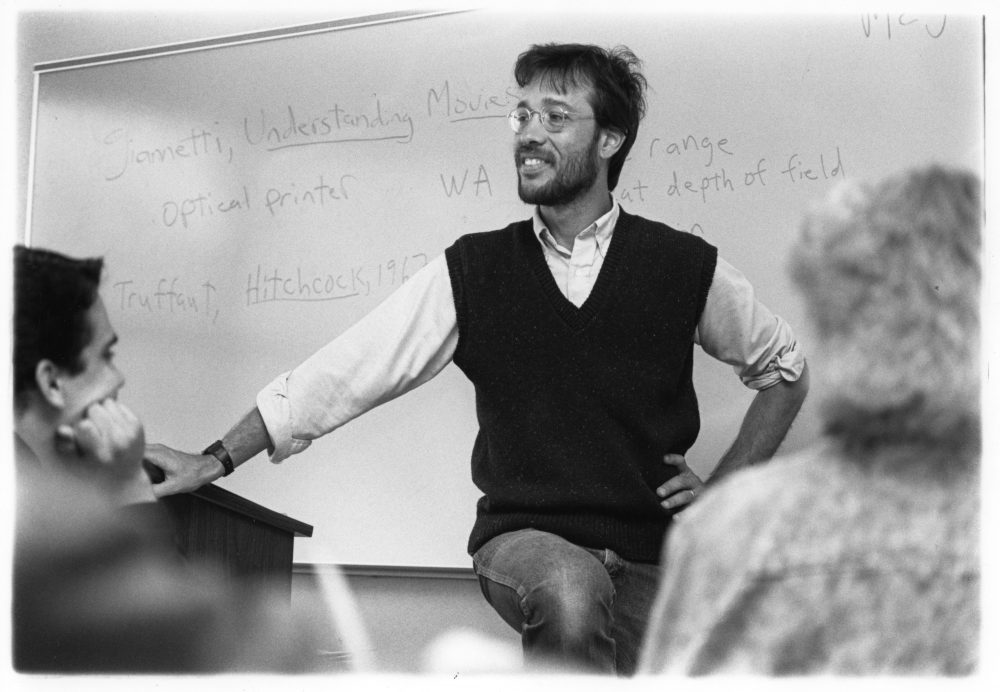 In the 1980s, Michael Dembrow was known as an instructor at the Cascade Campus in North Portland. Today, he's State Senator Michael Dembrow, crafting important legislation for the state of Oregon.
Sen. Dembrow, now retired from PCC, was an English instructor who taught writing and film studies for three decades. In addition to his important instructional work, Sen. Dembrow was a founding member of the Cascade Festival of African Films. And, it was a time when his love for advocacy came to the forefront, serving as president of the faculty federation for 16 years. For years, he wrote the film notes and provided weekly updates of visiting directors, film screenings, and events connected with the longest-running African film festival in the country.