This content was published: July 30, 2020. Phone numbers, email addresses, and other information may have changed.
PCC History: Looking back at Newberg Center's big decade
Photos and Story by James Hill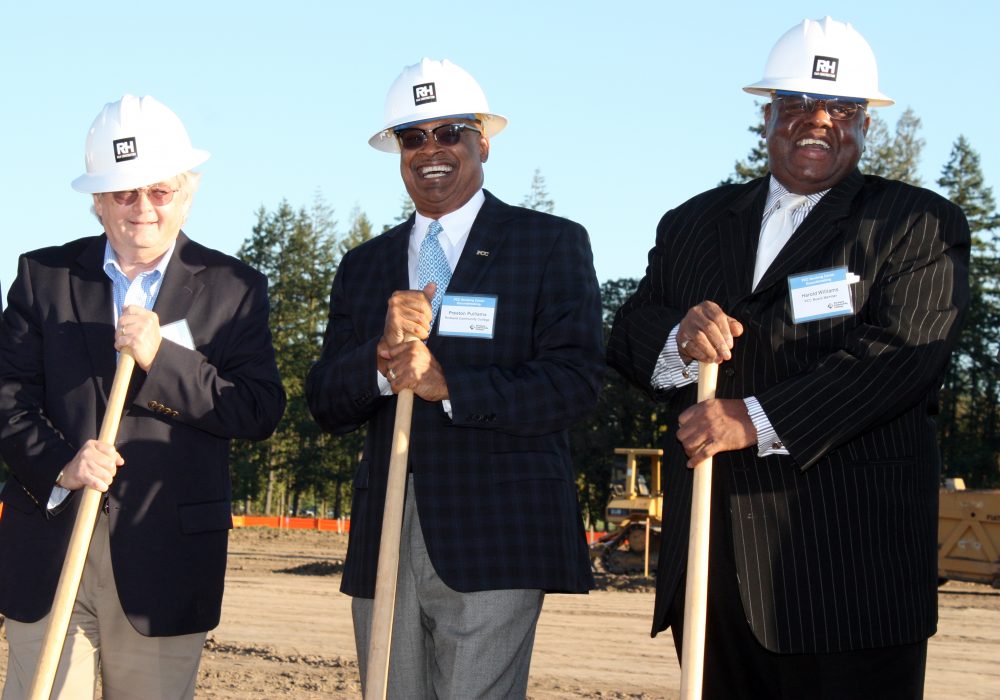 After years of negotiations and planning with community leaders, Portland Community College broke ground on its Newberg Center on Oct. 13, 2010.
At the time, a crowd of college dignitaries and government officials gathered to lift shovels of dirt to mark the start of construction. Pictured above are former PCC board members David Squire (left) and the late Harold Williams (right), with former President Preston Pulliams in the middle. The Newberg Center opened in 2011 and, during the past decade, has been home to a variety of lower division college courses and classes that lead to the completion of an associate degree, enabling students to transfer to a four-year school as a junior.