This content was published: November 4, 2019. Phone numbers, email addresses, and other information may have changed.
Sarah Teters finds her own place in the world of Microelectronics Technology
Photos and Story by James Hill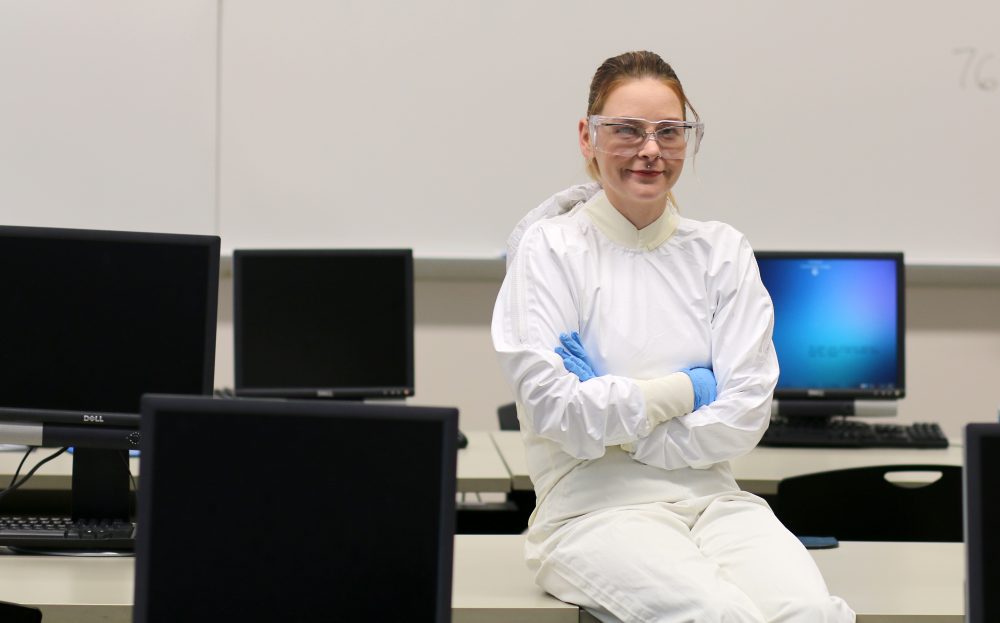 When Sarah Teters started her employment career, her job was low-tech.
Right out of high school, the 19-year-old enlisted in the Army and served from 2008 to 2014. After her service, she found work as a security guard, but it offered few career advancement opportunities.
"I didn't make very much money," she recalled. "The job wasn't cutting it, and I didn't know what else to do. I knew I needed an education, though. I decided to go back to school in 2016 because I needed a real career."
Enrolling in college was an important first step for Teters to reinvent herself. The divorced mother of three had just moved in with her mother, enabling her to sign up for general education classes at Portland Community College's Rock Creek Campus.
"It was on me to supply the money," she cautioned. "It was essentially 'go time.'"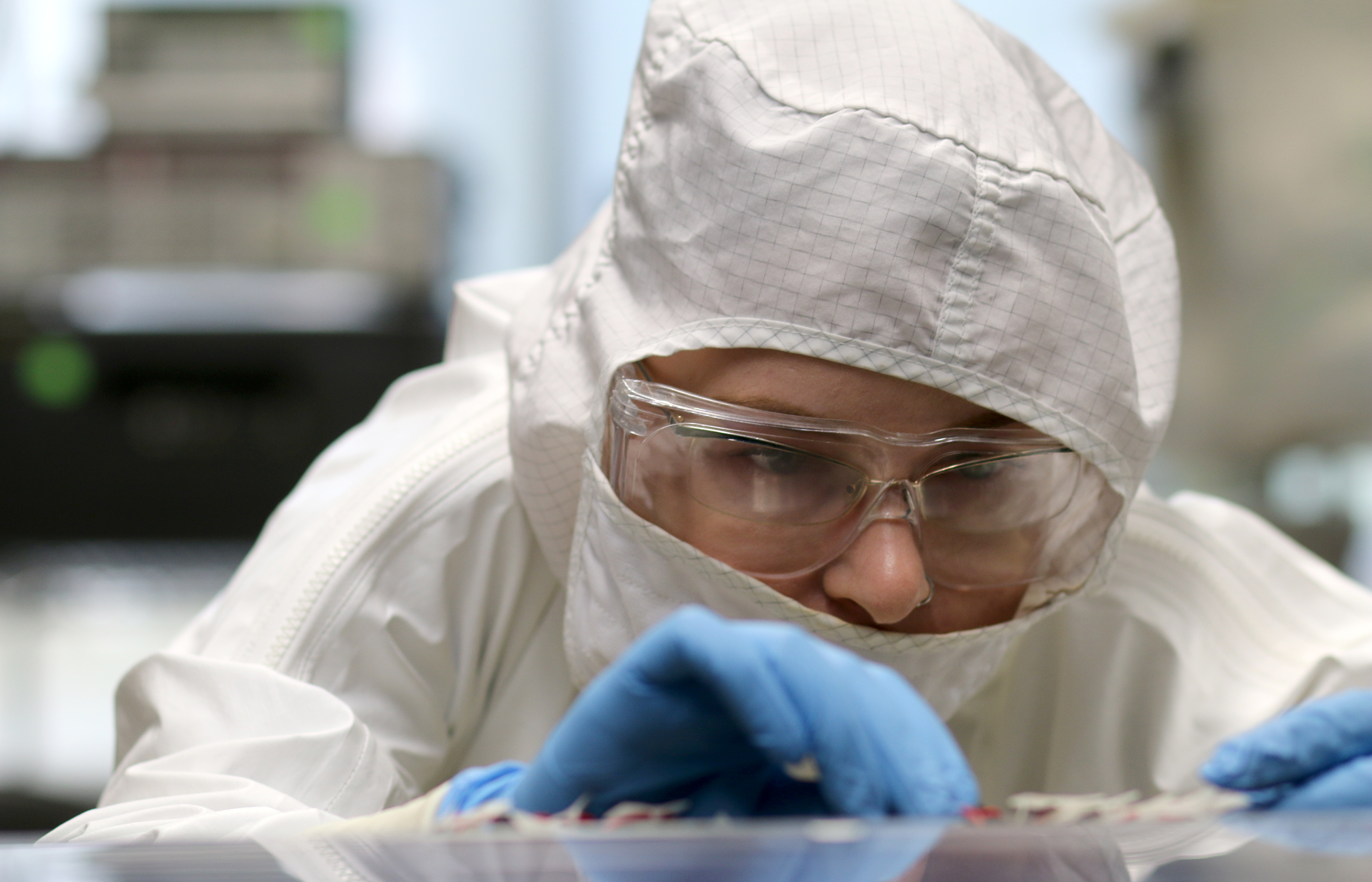 Microelectronics Technology
The long-standing program at the Rock Creek Campus allows graduates to enter the world of microelectronics and solar manufacturing, providing them the opportunity to learn the entire fabrication processes of Integrated Circuits and Photo Voltaic cells.
Students learn to maintain and repair the advanced process equipment and automation used by these high volume manufacturing industries.
Nearly 100 percent of graduates find work with local high-tech companies near or after graduation.
A self-professed problem-solver, Teters discovered math classes that challenged her. These classes became the basis for her to transition into the Microelectronics Technology Program.
"It was all fresh and new," she said. "There was a learning curve, but the instructors were really good and super supportive."
The Microelectronics Technology Program, based at Rock Creek, teaches students how to maintain and repair the highly complex manufacturing equipment used to make integrated circuits and solar cells. They also work on vacuum and plasma systems, as well as process tools used by the industry.
Teters earned a National Science Foundation scholarship for women and underserved students that helped her focus on her training, which included the program's job interview class.
The class features professionals and volunteers from the semiconductor industry who work with second-year students to develop their resumes and perfect their interviewing skills.
Armed with the skills learned from the program, Teters met with Intel and was offered a job shortly thereafter. During the past seven years, nearly 100 percent of microelectronics graduates are hired before or right after graduation.
"I am very proud of Sarah," said Dorina Cornea-Hasegan, microelectronics instructor. "Her success story is truly the theme for our program."
Teters' security job is now a distant memory. She earned her associate degree and secured work at one of the world's leading tech companies.
"I went from living in a bedroom at my parents' house to having my own place," Teters said. "I developed a career and it's great. The opportunity is there because you have this amazing support at PCC, especially in this program. As long as you don't give up on yourself, you can make it."