This content was published: October 14, 2019. Phone numbers, email addresses, and other information may have changed.
Strategic Planning Listening & Engagement sessions coming to PCC
Photos and Story by Kate Chester
The fall term marks the launch of PCC's Strategic Planning process, one that will offer a future forecast on both needs and opportunities for the college and produce a comprehensive strategic plan in mid-to-late summer 2020. The plan will have a five-year scope — to 2025 — yet offer a 10- to 20-year vision for the college, to assist PCC with making informed choices related to short- and long-term organizational direction.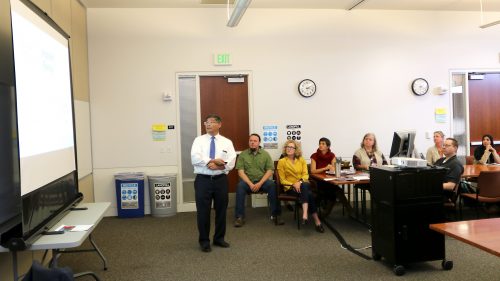 For this process to be as effective as possible, PCC wants to hear from you!
Strategic Planning Listening & Engagement sessions will be hosted throughout the college, beginning this month and continuing through early December. Mark your calendars and plan to attend one, to lend your voice to the conversation about how PCC can stay competitive and relevant for the students and communities it serves, long into the future.
Feel free to attend any of the sessions tagged to the category you're part of that are most convenient with your schedule:
Friday, Oct. 18 — Rock Creek Campus, Event Center C
Thursday, Oct. 24 — Cascade Campus, NEW LOCATION: Student Union, Rms. 203-204
Friday, Oct. 25 — Sylvania Campus, Performing Arts Lobby
Thursday, Oct. 31 — Southeast Campus, Community Hall
8-8:45 AM……..Faculty

9-9:45………….Staff

10-10:45.………Open Forum (all internal audiences)

11-11:45……….Staff

12-12:45 PM….Students

2-2:45………….Faculty

3-3:45………….Students

4-4:45………….Community Forum (external community partners)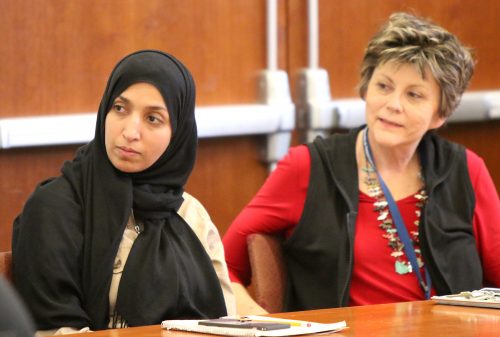 Additionally, listening sessions will be hosted at the following centers, with specific times/targeted audiences to be determined:
Monday, Nov. 18 — CLIMB Center, Auditorium
Tuesday, Dec. 3 — Downtown Center, Rose Room