This content was published: May 14, 2019. Phone numbers, email addresses, and other information may have changed.
Students, job seekers invited to event focused on careers in welding, machining
Photos and Story by James Hill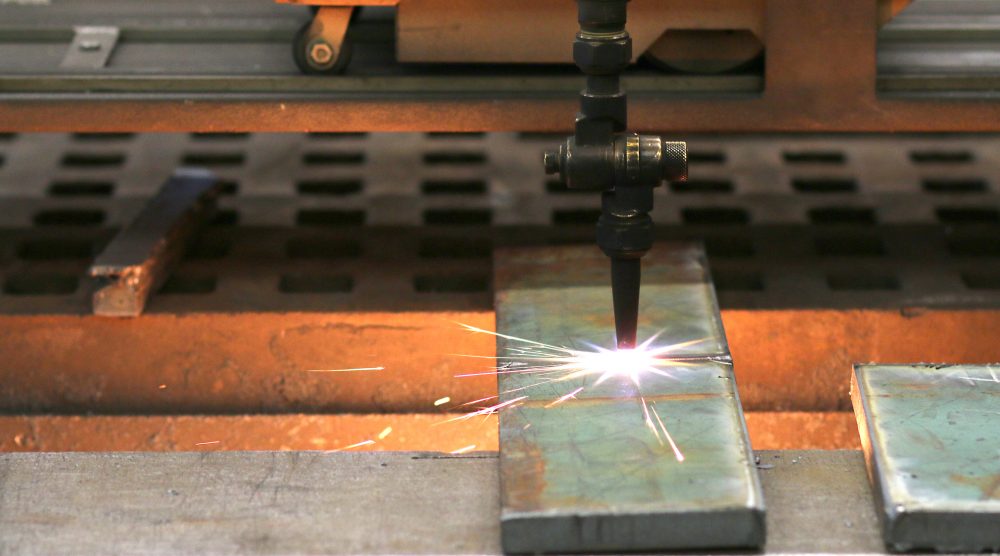 Portland Community College is putting future trades workers in touch with employers.
PCC is hosting a Welding & Machining Networking Event from 10 a.m. to 1 p.m., Thursday, May 30, at the Willow Creek Center, 241 SW Edgeway Drive, Hillsboro. More than 30 employers are participating in the event, which serves as an opportunity for college and area students to make valuable connections with employers and secure interviews. It is free and open to the public.
The event has two objectives. One is to attract skilled workers to employers looking to fill positions ranging from entry level to advanced.  A second is for attendees to learn about career opportunities in welding and machining trades, and to learn more about PCC programs that can prepare them with the skills needed to succeed.
PCC Structurals, Precision Castparts, Wabash National, Aerotek, Madden Industrial Craftsmen, Ironworkers Local 516, Leatherman Tool Group, Oregon Tradeswomen, Columbia Steel, Integrity Staffing, AGC Electronics America, Inc., Cornell Pump Company, Vigor Industrial, HW Metals and Gunderson are some of the employers exhibiting. Their representatives will highlight such positions as welders, fabricators, machinists, manufacturing, marine production helpers, assembly technicians, test coordinators, service technicians, CNC programmers and operators.
This networking opportunity is sponsored by the college's Career Pathways, and Welding Program and Career Center.
For more details, call (971) 722-6270.