Poppie is retiring!
PCC action news | 22 comments
After an almost 60-year career serving as the beloved mascot of Portland Community College, Poppie the Panther has announced they will be retiring this month.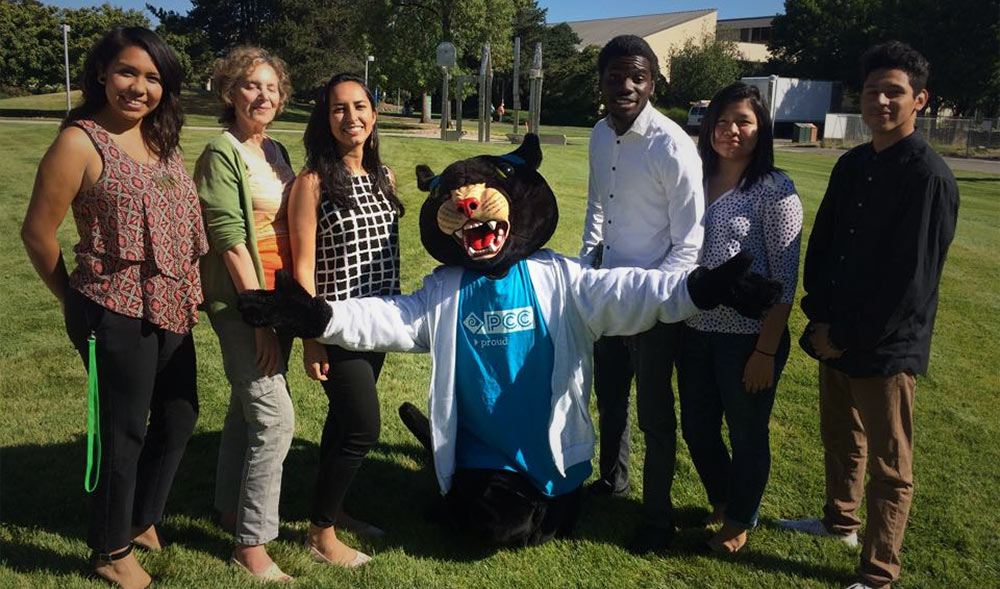 "It was a hard decision to make, but I think it's time to move on," Poppie said. "I love being the face of PCC, but I'm ready to kick up my feet and enjoy my golden years."
Poppie joined PCC soon after the college was founded in the early 1960s. After deciding the college would be known as the PCC Panthers, administration put out a casting call for a mascot to help stir up some school spirit. Not only was Poppie the only panther in Portland looking for work, they were also a natural fit for the job.
"I never thought I would be a school mascot, but I saw the ad in the newspaper and just took a chance," Poppie explained. "Next thing I knew, I was decked out in PCC swag and hugging students."
During their time with PCC, Poppie has attended thousands of events, welcoming newcomers into the community and keeping PCC spirits high.
We will miss Poppie, and we wish them all the best in their next endeavors…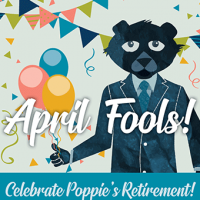 April Fool's
Just kidding – Poppie will be sticking around!
However, the contest is real and you can submit your own photos. Details below.

#TheNewPoppie
PCC is putting the call out for a college mascot that's fun, friendly, and embodies the PCC spirit. This mascot must be available immediately and look good in turquoise.
Have a cute, furry friend that needs a job? Submit a headshot on Instagram or Facebook using the hashtag #TheNewPoppie by Friday, April 5th to be considered.
Will it be a cat? A dog? A goldfish? Check out the competition! The winner will get a $10 PCC Dining voucher and coffee mug!