This content was published: April 30, 2019. Phone numbers, email addresses, and other information may have changed.
PCC's 21st annual job fair attracts hundreds of job-seekers to Cascade Campus
Photos and Story by James Hill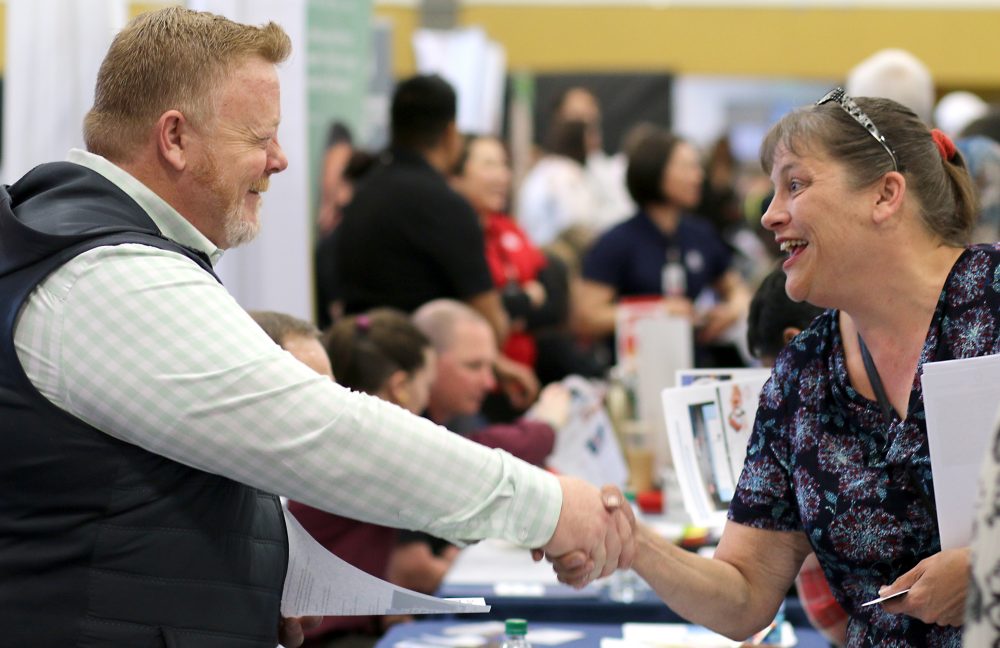 On April 30, the 21st Annual PCC Job Fair was an opportunity for employers, students and community members to connect and network. The fair draws a diverse pool of applicants and a broad range of employers from many industries. This year, there were more than 100 employers and nearly 1,000 job seekers — many PCC students.
PCC's urban campus offers diversity of candidates. The college offers the most comprehensive training selections of any community college in the state. From accounting to welding technology, students can choose from over 80 career technical fields, two year Applied Associates degree, or transfer degrees to four-year colleges.