This content was published: January 21, 2019. Phone numbers, email addresses, and other information may have changed.
Staffer donates estate to give students sight lines to their educational futures
Story by Sarah Rose Evans. Photos by James Hill and Tom Cook.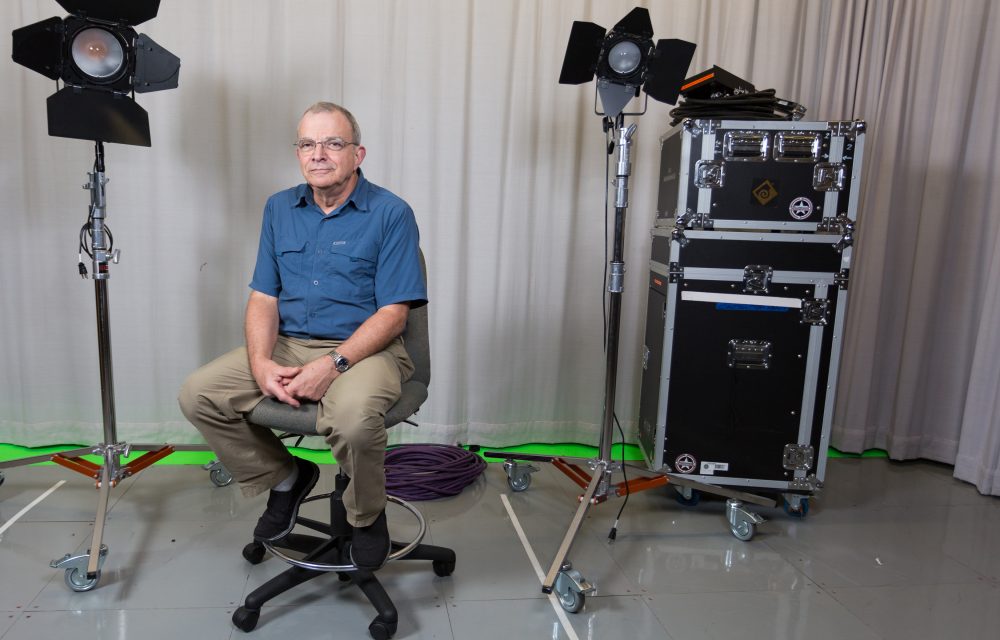 Ric Getter is the man behind the curtain, the camera and high-tech video production equipment at Portland Community College.
While his title says programmer/analyst, Getter sees himself more as a communicator. In his role for video production, he handles the technical aspects of creative projects, like short films used in marketing and video for commencement and the college's fall In-Service for faculty and staff. He directs live TV and a range of webcasts throughout the year. Basically, if there are multiple cameras involved, Getter is probably on site, directing and co-producing.
How to Support Students
The Faculty, Staff and Retiree Campaign is focused on supporting student success.
A gift to the PCC Foundation helps students not only in the classroom, but throughout their academic journey to ensure they have what they need to reach their goals.
And when he isn't monitoring a video switcher or directing live production shoots, he's focused on the success of PCC students who work with him in the video production lab. As a result, he has learned that many of them have experienced life challenges outside of their control that have stymied their progress and their confidence.
It's for this reason that Getter has made a generous planned gift to the PCC Foundation. 
"I want to be able to open up more opportunities for students who are held back for reasons that shouldn't hold them back," he said. "I've seen first-hand how the college creates opportunity for students and impacts their lives for the better. This effect can ripple down through generations, so that eventually, entire families can benefit."
Through the PCC Foundation, he can support this cause for years to come.
Getter and his wife, Shigemi, have committed a significant estate gift to the PCC Foundation to create an endowed scholarship. Upon their death, each year the Getter endowment will provide financial assistance to students who qualify. Getter and his wife hope that their gift supports students who will use communication as a method to break down barriers, as well as cultivate their leadership skills.
"Empowering the voices of tomorrow is critical," Getter said.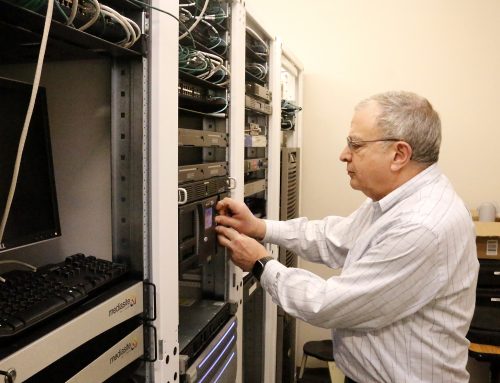 Before moving to Portland and joining PCC 13 years ago, Getter worked in the Bay Area in a variety of media production roles at local television stations, business startups, San Jose State University and the Santa Clara School District. And he's more than a media guy: In his younger days, Getter flew Cessna aircraft for fun in Massachusetts before heading to the West Coast. Today, in his spare time, he's working on earning his commercial drone pilot license when he isn't reading classic novels available on public domain sites.
However, no matter his role or where he's lived, Getter's commitment to developing the potential of the next generation hasn't wavered. And now, when he sees students walking across the stage at commencement, Getter knows he'll be helping students for generations to come.
"I want to leave a lasting legacy of support for our extraordinary college," Getter said. "The attitude at PCC is centered on the student, at all levels. My colleagues and I are all pulling in the same direction when it comes to student achievement and student success."
During the past two and a half years, employees have contributed more than $6 million in planned giving and donations to the PCC Foundation.