This content was published: June 5, 2018. Phone numbers, email addresses, and other information may have changed.
PCC, Bobcat form partnership that benefits local students in industry training
Photos and Story by Janis Nichols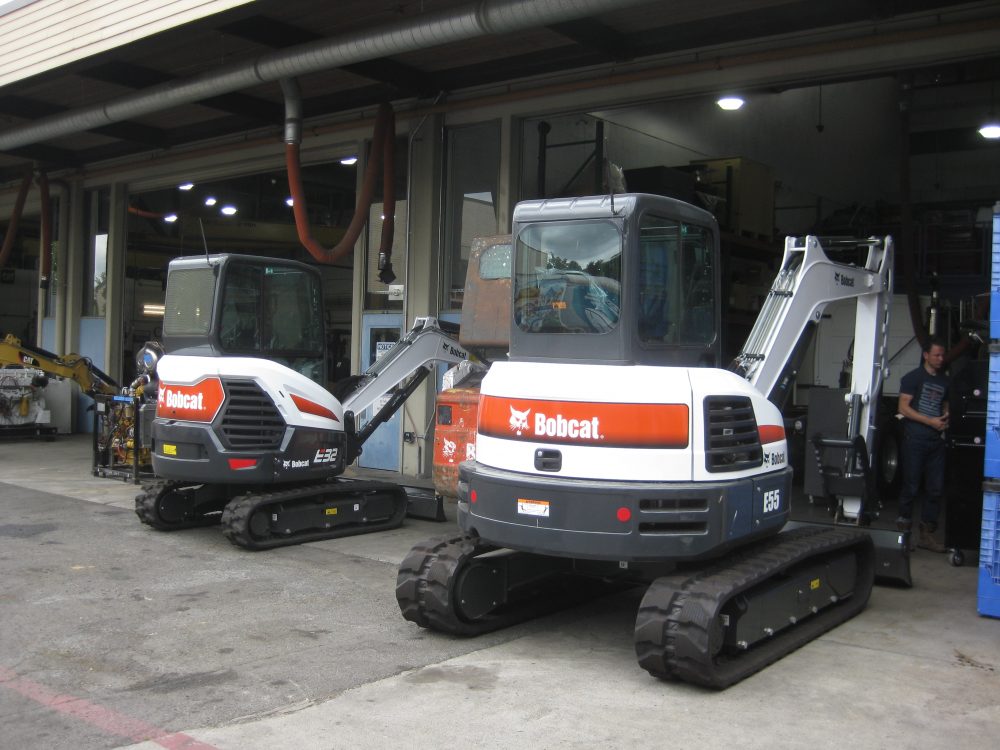 In order for the Diesel Service Technology Program to remain relevant and valuable, it has to maintain strong partnerships with regional heavy equipment companies. One of those companies is Bobcat which this month delivered $204,000 worth of loaned equipment to the college's Rock Creek Campus location.
"The two new 2018 excavators and the new track loader are here indefinitely," said Program Chair Russ Dunnington. "These three new Bobcats plus our two older Bobcats are critical to our training program. Bobcat provides its own trainers and PCC faculty also teach Bobcat industry classes to technicians in Oregon, Washington, Idaho, Alaska and Northern California."
The courses are a week long with follow-up classes as needed. Approximately 25 to 35 Bobcat technicians are trained at the Rock Creek Campus diesel shop each year and it is common for Bobcat to hire on site. PCC has been partnering with Bobcat for approximately 20 years.