This content was published: October 23, 2017. Phone numbers, email addresses, and other information may have changed.
Oregon Manufacturing Innovation Center expands with Mitsubishi Materials Corporation
Photos and Story by James Hill
The Oregon Manufacturing Innovation Center Research and Development (OMIC R&D) continues to grow its company membership with the addition this month of the Japanese corporation Mitsubishi Materials Corporation.
With a total now of eight manufacturing industry partners and four Oregon higher educational institutions, including Portland Community College, the Scappoose-based R&D facility is closer to its goal of building a world-class operation to develop advanced metals manufacturing technologies. Once operations commence later this year, OMIC R&D is expected to eventually increase state and regional commercial productivity in manufacturing and stimulate economic growth and development.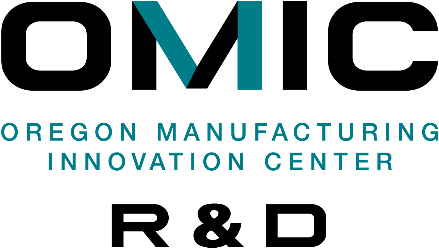 Mitsubishi Materials Corporation (MMC), whose main headquarters are based in Tokyo, Japan, focuses on providing solutions in manufacturing process technologies. They manufacture application-specific cutting tools for a range of metal working industries including Aerospace, Medical, Energy and Transportation. The company will join seven other OMIC R&D members in the Scappoose facility — ATI, Blount International, The Boeing Company, Daimler Trucks North America, Hangsterfer's Laboratories, Inc., Silver Eagle Manufacturing and Vigor Industrial. On the education side, partners consist of PCC and Oregon Institute of Technology, as well as Oregon State and Portland State universities.
"We welcome Mitsubishi Materials to the OMIC R&D partnership and know that they will broaden our expertise in cutting tools and processes," said Bill Gerry, chair of the OMIC R&D Board of Governors. "As a corporation that puts quality number one, they will add great value to the innovation environment that we are creating with this impressive group of organizations. The OMIC R&D model focuses research on helping indigenous industries increase competitiveness while creating a real partnership with and integration into the local economy. The Board looks forward to the value that we know Mitsubishi Materials Corporation will bring to this collaborative environment."
OMIC training, led by PCC, is the instructional arm of this effort and whose mission is to develop new tools, technologies and processes to overcome the region's most critical manufacturing challenges. The idea is to train Columbia County workers, and college and high school students, in careers related to metals, machinery and manufacturing. Another part of OMIC Training's charge is to connect with local schools and workforce agencies, to provide career development and technical skills training in the advanced manufacturing sector. PCC operates the OMIC Training Accelerator at Scappoose High School in lead up to the official opening of the OMIC facility in 2018.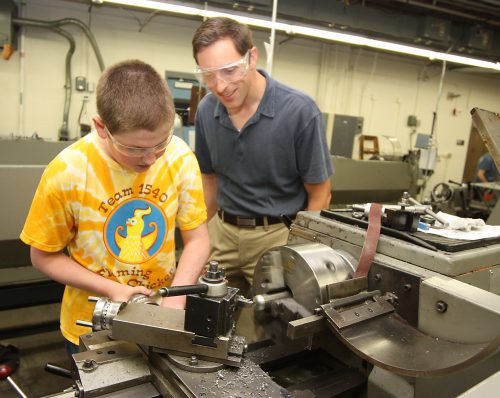 The college has been engaging with industry partners to better understand their workforce needs. PCC is also working with them to align curriculum and map out the various pathways toward advanced careers in the industry. OMIC is being funded by $7.5 million from the Oregon Legislature and $9.4 million in bond funds approved by voters in 2008 for the creation of an educational site in Columbia County. Additional sources potentially include private and public investors and federal grants.
OMIC will coordinate its R&D facility research projects with hands-on "earn and learn" training programs led by PCC to be located in a nearby facility that the college is building. The PCC-OMIC Training Center, scheduled to open in fall 2019, will emphasize craftsmanship, professionalism, and placing graduates into high-wage, high-demand jobs. Its programs will be based on an apprenticeship type model, such that students can complete an associate degree or certificate leading to an advanced degree.
OMIC R&D is the fifteenth such research center established with Boeing leadership worldwide, and the first Boeing has sponsored in the United States. Its mission is to bring together manufacturing companies and higher education in an innovation environment where "outside-in" applied research with faculty and university students solves real problems for advanced manufacturers while training the next generation of engineers and technologists.
"We are proud to join with the other OMIC R&D partners in this important manufacturing center," said Akira Osada, general manager of Aerospace department of Advanced Materials & Tools Company, Mitsubishi Materials Corporation. "All of us gain from the sharing of expertise and equipment, as we innovate together to produce a multiplier effect for our organizations, and the students who are learning and practicing on site."
Besides their membership contributions, MMC will be supplying manufacturing cutting tools and help the Center develop top quality cutting standards and conditions on the manufacturing floor.
OMIC has the strong support of trade unions, including the International Association of Machinists and Aerospace Workers and the Society of Professional Engineering Employees in Aerospace, which recognize the importance of training and apprenticeship programs in growing high-skill, high-wage manufacturing jobs in Oregon via innovation and industry growth. Metals manufacturing is a cornerstone industry for the Greater Portland area, with current employment estimated at nearly 28,000 and approximately 600 small, medium and large metals manufacturing companies. OMIC presents a significant opportunity for the retention and expansion of these firms and the workforce in the region.