This content was published: August 3, 2017. Phone numbers, email addresses, and other information may have changed.
Hillsboro middle school students find STEM camp engaging, fun
Photos and Story by Janis Nichols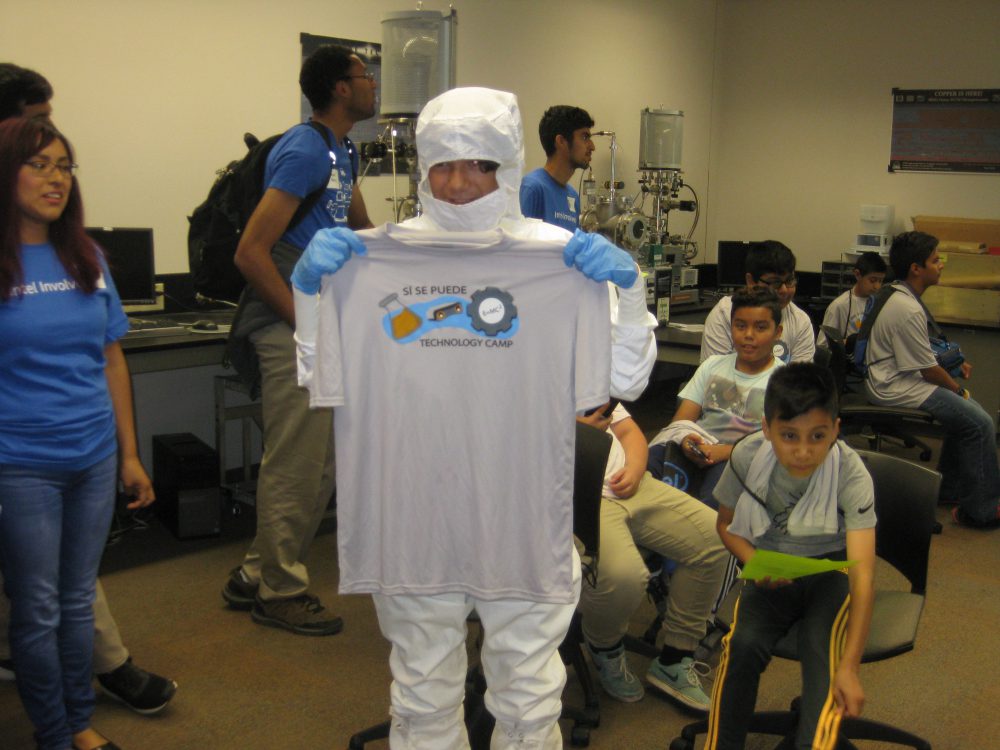 Thirty students from the Hillsboro School District spent July 21 at the Rock Creek Campus STEAM Lab engaged in science and engineering workshops.
Sponsored by the Intel Corporation and Rock Creek, the camp is organized by the school district in collaboration with the Si Se Puede organization in Washington County. Its aim is to create opportunities in STEM-related fields for bilingual, underrepresented minority youth in Washington County.
In the STEAM Lab, students viewed tiny creatures with microscope lenses and volunteers donned the clean room "bunny suit," with the group learning how water transforms itself when found in a vacuum.