This content was published: May 15, 2017. Phone numbers, email addresses, and other information may have changed.
Mitsui lauds college math faculty for earning top honors from Open Oregon
Photos and Story by James Hill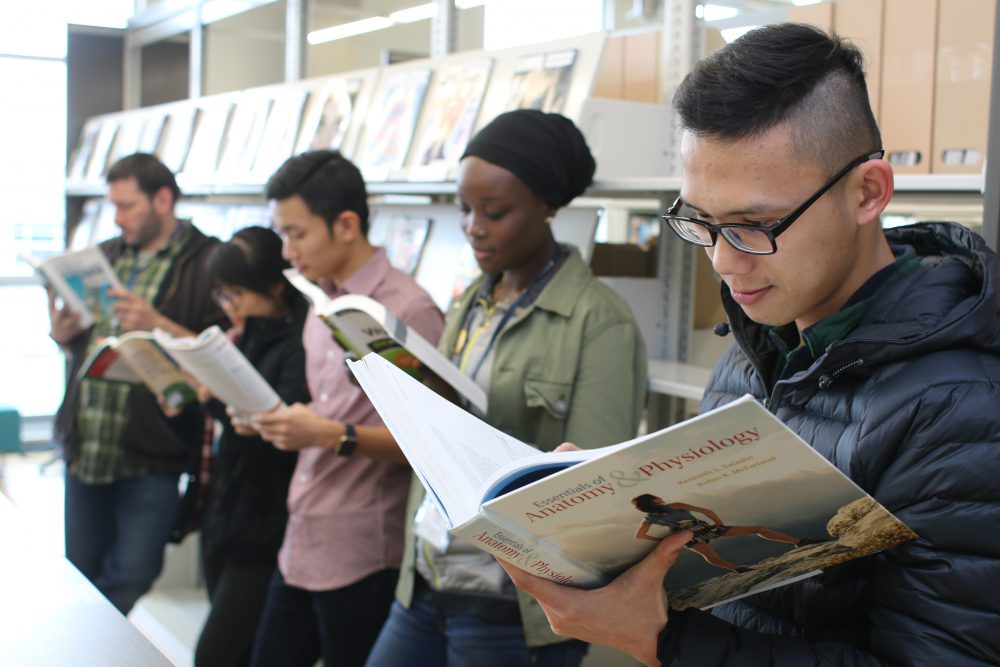 One of Portland Community College's Open Educational Resources math projects won a huge honor.
The faculty group Ralf Youtz, Emiliano Vega, Carly Vollet and Alex Jordan won the Oregon Open Educational Resources Champion Award for the high-impact team category. The project entered open education for math as a social justice issue and convinced the math department to adopt an open text for all of the college's statistics courses. Through an Open Oregon Educational Resources grant, their pilot sections saved about 1,100 PCC statistics students an estimated $135,000 over the past four terms. Project leaders said students will save hundreds of thousands of dollars in the coming years, and will be free to focus their energy on learning and understanding statistical concepts and techniques.
"This is a major accomplishment, and PCC's first department-wide adoption, which serves as an example of what is possible for other faculty," said the OER Awards announcement.
This is part of PCC's Board of Directors and faculty's initiative to combat the rising cost of textbooks. The college recently published a feature about how faculty and staff are working together to create low- or no-cost open resourced textbooks thanks to investments by the Board.
Also winning awards were student Kien Truong for his activism on OER and Director of Disability Services Kaela Parks for her advocation on behalf of OER.
"I want to congratulate each of you for being named an OER Champion by Open Oregon Educational Resources," said PCC President Mark Mitsui to the winners. "Your good work in lowering textbook costs and increasing access to OER for students is greatly appreciated and deserves this special recognition."