This content was published: May 18, 2017. Phone numbers, email addresses, and other information may have changed.
Liu's lectures wrap up successful visiting Fulbright Scholar project at PCC
Photos and Story by James Hill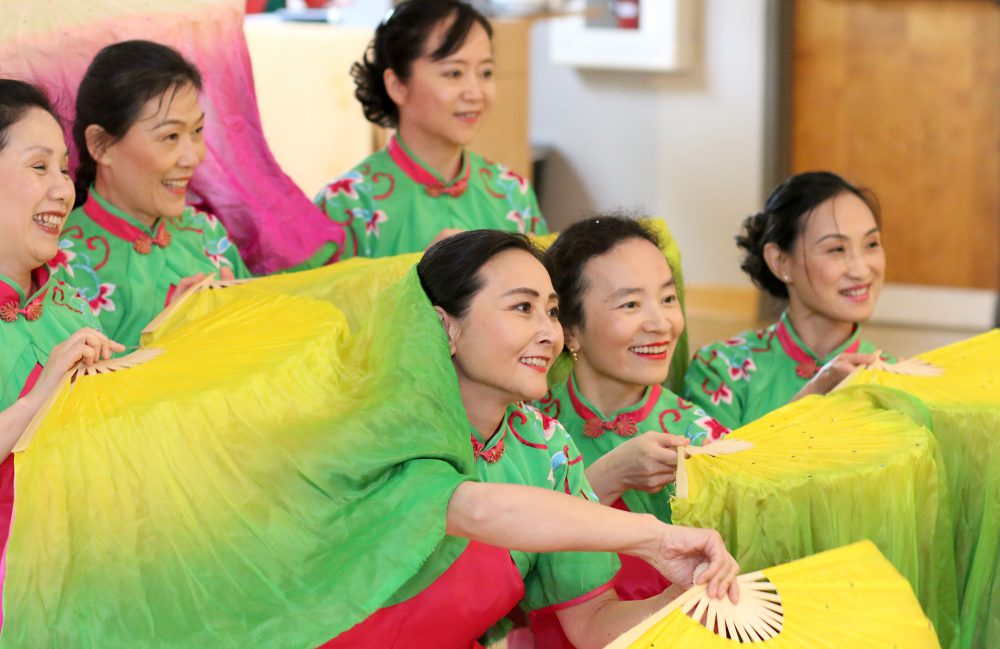 Portland Community College wrapped up intriguing visits of several visiting Fulbright Scholars.
Jian Liu, a visiting faculty at Harvard University's Graduate School of Design, talked at several PCC campuses about the development of Beijing as a historical city. Her visit to the college was made possible by the Fulbright Scholar Program's Outreach Lecturing Fund, which enables visiting scholars to share their research interests, speak about their home country, and exchange ideas with students, faculty, and community organizations. PCC's Internationalization Steering Committee also made it possible. Last week, Wanna Prayukvong of Thailand visited to discuss international business issues.
Folks gathered in the Community Hall at the Southeast Campus to listen to Liu and enjoy the Asian Studies Focus Awards program which included folk music, dancing and community awards. These events tie into PCC's Strategic Plan, which envisions the college as a nationally renowned culture for diversity, equity and inclusion.