This content was published: January 23, 2017. Phone numbers, email addresses, and other information may have changed.
Despite rain and marches around Portland, several hundred attend PCC's annual powwow
Photos and Story by James Hill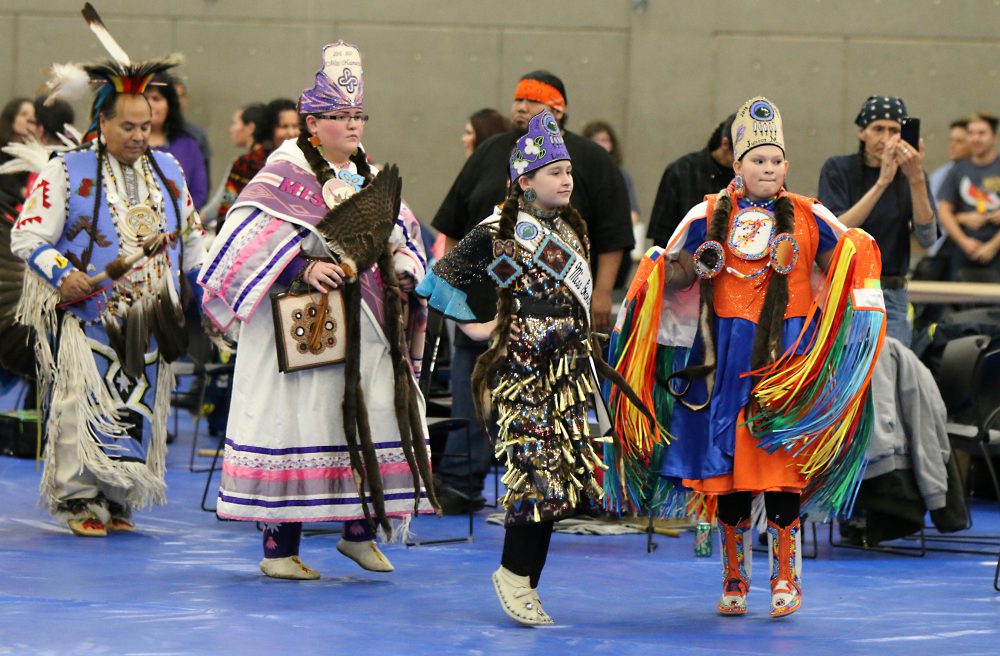 There was more to the 18th annual "Wacipi" ("They Dance") Traditional Powwow than drumming and dancing last Saturday, Jan. 21 at PCC's Sylvania Campus. This year, organizers of one of Portland's largest powwow gatherings raised almost $4,000 for Native-American scholarships and student success at the college.
Each year, it attracts people from all over the region who celebrate Native American culture and tradition through a free community dinner, dancers and drum groups, and local Native vendors. The money raised from the powwow benefits PCC's Native American Scholarship Fund.
"This is an important ceremonial gathering that acknowledges and celebrates the diversity of the Portland area and in particular Native American culture," said PCC President Mark Mitsui. "Our powwow focuses on Native American youth and student success, which sets our powwow apart."
Honored guests included master of ceremonies Bob Tom (Confederated Tribes of Siletz and Grand Ronde), whip man Ed Goodell (Confederated Tribes of Siletz), co-host drums Bad Soul and Shute Number 8, and head dancers Dietz and Rose Peters.