This content was published: December 5, 2016. Phone numbers, email addresses, and other information may have changed.
Student commuter survey participants can win $25 gift cards
Photos and Story by James Hill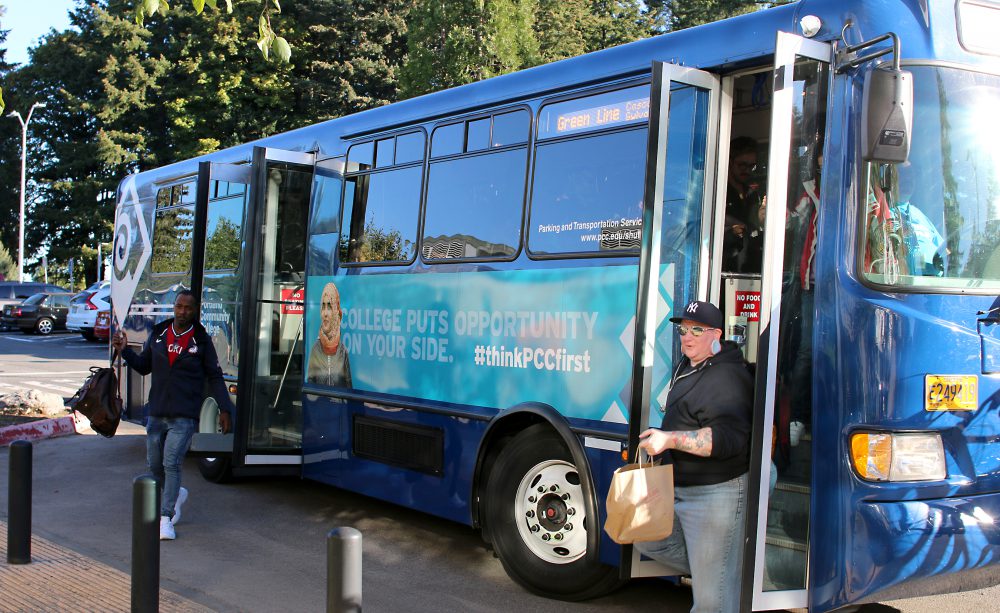 Students, do you need some money to spend? Then PCC's Transportation and Parking Services has an opportunity for you.
The department is giving away 20 Visa gift cards worth $25 each in a random drawing of students who complete the 2016 PCC Student Commute Survey.
To participate, go to the survey webpage.
This annual survey will provide valuable insight into the college's commute patterns and sustainability efforts, and help transportation leaders plan commuter benefits such as transit subsidies, bike parking infrastructure, pedestrian amenities, and more. All responses are anonymous. When recording your weekly commute patterns in question one, please think of your commuting behavior from Dec. 5-9 as an example. Deadline to participate is Friday, Dec. 16. Winners of the Visa gift cards will be notified via email.
If you have any questions, call Transportation and Parking Services at (971) 722-8181.