This content was published: December 14, 2016. Phone numbers, email addresses, and other information may have changed.
Legislature's E-board approves $1.6 million for PCC to train ITT nursing students
Photos and Story by James Hill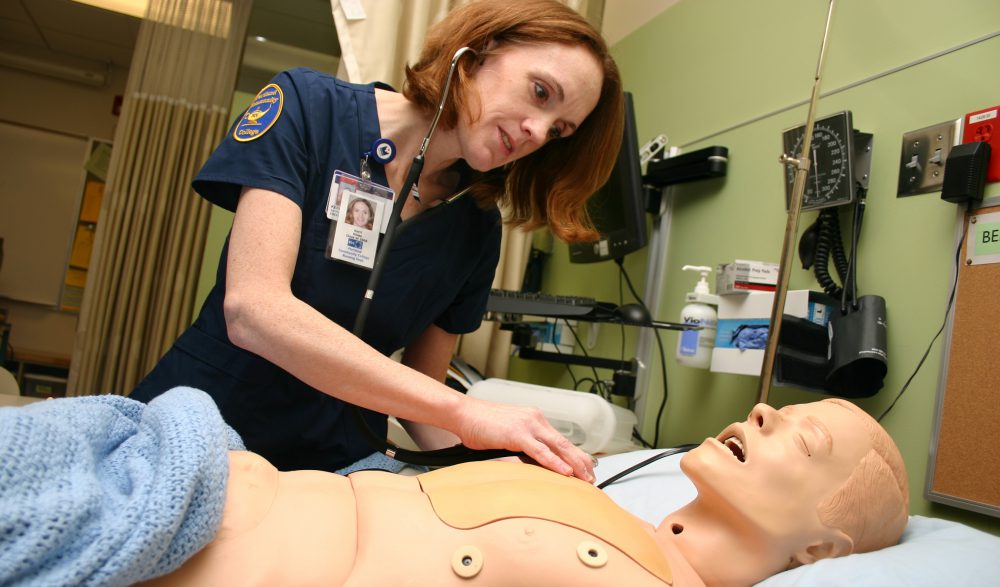 On Wednesday, Dec. 14, the Legislature's Emergency Board unanimously approved $1.6 million for PCC to train 150 nursing students from the former ITT Technical Institute to complete their nursing degrees.
Under a plan developed jointly by the Higher Education Coordinating Commission and PCC, and in consultation with the State Board of Nursing, PCC would "teach out" displaced ITT students who were preparing to enter their fifth through ninth quarters of the roughly two-year associate degree program that qualifies students to become registered nurses. The specialized program would likely be taught at the former ITT facility using former ITT instructors, helping to preserve some continuity for the students. Students would pay standard PCC tuition and fees for this program, which will be discontinued at the end of the teach out. Students who were in their first four quarters of the ITT program would not be eligible to participate in the teach out, but may seek to have any federal student loans they received through ITT discharged.
PCC received approval from the HECC and its regional accreditor, the Northwest Commission on Colleges and Universities, to offer the program only to former ITT students starting in January, 2017. The Legislature's action clears the way for PCC to secure a lease and equipment, hire faculty, and seek final approval from the U.S. Department of Education. The college will keep students informed of those efforts, and will make a final decision about the winter term within the next several weeks.
"Today's announcement is more than a 'green light' for funding to carry the program forward," said Elizabeth Lundy, interim vice president for Academic Affairs at PCC. "It's a 'green light' that will positively impact the lives of about 150 nursing students. PCC is proud to offer this program. It's been a privilege to partner with the HECC to creatively problem-solve and develop a solution for these students."
The students' educational futures have been in limbo since Sept. 6 when ITT Technical Institute abruptly ceased operations in the wake of a U.S. Department of Education decision to restrict the institution's ability to access federal financial aid. The $1.6 million authorized by the Legislature includes $175,000 that will be re-directed from the HECC's existing 2015-17 general fund operating budget. State funding will not be released to PCC until final cost estimates are available for review by the State's Chief Financial Office and Legislative Fiscal Office.
"Through no fault of their own, these students found their dreams of becoming nurses suddenly and wrenchingly jeopardized," said Ben Cannon, executive director of the Higher Education Coordinating Commission. "Today's action by the Legislature should make it possible for them to re-start their educations. Pending PCC's final determination, within just a few months members of the first cohort will complete their degrees and begin their nursing careers, contributing to Oregon's economy and helping to meet critical workforce needs. This modest public investment will immediately and significantly change the trajectories of their lives."