This content was published: May 17, 2021. Phone numbers, email addresses, and other information may have changed.
Nursing students providing critical assistance to Portland's COVID-19 vaccination effort
Photos and Story by James Hill
Portland Community College's Nursing Program students aren't just participating in the COVID-19 vaccination of Oregon residents, but in some cases, they are organizing these critical clinics as the state battles the pandemic.
More than 50 students have provided 880 hours and counting at area vaccination clinics since January. These include community vaccination events organized by Multnomah County Health Department and Immunize Oregon, and at the Oregon Convention Center's mass vaccination clinic — a partnership between Legacy, Providence, OHSU and Kaiser. 
In addition to administering vaccines, PCC's nursing students have assisted with screening, educating and monitoring patients for reactions.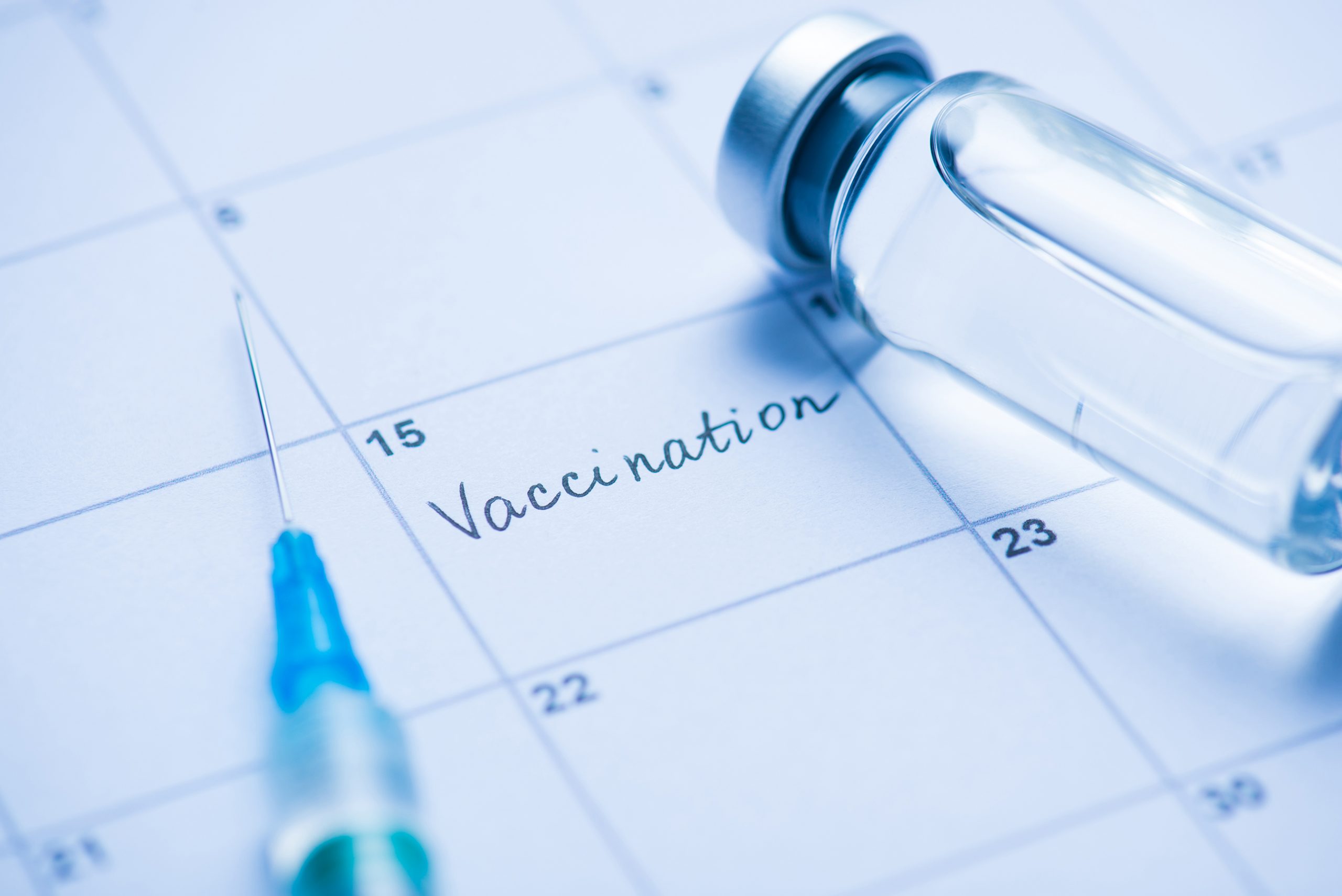 Getting Vaccinated
PCC is committed to providing education in a safe manner and ensuring the health of its community. The college encourages everyone, if they haven't already, to schedule their COVID-19 vaccination at no cost. The Governor has set a goal of reaching 70% of the population being vaccinated. So, here's the resources to get your shots!:
Sign up with

Get Vaccinated Oregon

to receive the most up-to-date information about eligibility and availability of appointments

.

For PCC-specific health and safety questions, email covidquestions@pcc.edu.
"They have to put each person at ease, communicate critical information, and address individual concerns, all in a very short interaction with a diverse group of people with varying levels of knowledge and motivation to receive the vaccine," said PCC Nursing Program Director Heather Reynolds. "The experience someone has while getting their vaccine can impact their confidence in the vaccines themselves as well as the overall response to the pandemic. It can also impact their overall trust in the healthcare system, especially when working with historically underserved populations."
Reynolds added that the experience not only develops skills now but for future major emergencies.
"They learn about nursing care in crisis situations so they will be better prepared for the next public health crisis, be it another pandemic or a natural disaster like the massive earthquakes predicted in the Northwest," she said. 
Reynolds added that these COVID vaccination clinics opened the door for many student nurse opportunities as they rely on skilled volunteers to perform vaccinations and educate community members about these new vaccines. Student nurses are the perfect candidates for distributing novel information to the public as they are constantly keeping up with the most up-to-date information and have a willingness to share what they've learned with the community, Reynolds continued.
Sarah Courtright is a second-year student from Hillsboro, who is finishing up her final clinical practicum with Legacy Employee Health before she graduates in June. Part of her rotation was through Legacy's vaccine clinic, which she helped setup at Self Enhancement, Inc. The organization serves 17,000 Black and immigrant families in the Portland Metro Area. Her event vaccinated 973 individuals that may have otherwise faced challenges receiving the vaccine.
"Previous to this clinic, only 2% of Oregon's Black population had been vaccinated, according to the Kaiser Family Foundation (2021), which is a gap in healthcare equity that I feel strongly about and was excited to serve during my practicum," Courtright said. "Oftentimes we were coordinating with multiple people, leaderships and departments to pool the resources that would be needed together for a successful clinic. Thinking on our feet during this rapid-paced opportunity was a thrilling experience to pull off.
"I found the experience to be exhilarating as it was making a direct impact on a vulnerable community, which has been statistically shown to be the most underserved in Oregon," she added.
Jamie Gleeson, a first-year student from Hillsboro, is looking to go into mental or community health. She participated in two Multnomah County Health Department REACH vaccine clinics.
"It provided me with a community health opportunity, which is a nursing interest of mine," Gleeson said. "We learned how to administer intramuscular injections in a skill lab. We also had reading material provided by Multnomah County around the different responses people may have after receiving the vaccine and utilizing an Epi Pen if the situation requires it.
"This was a huge learning experience for me," she continued. "I administered my first intramuscular injection on a real person at the clinic."
Another second-year student is Amy Arden, who is also graduating in June and currently works in an inpatient/outpatient merged surgical unit. The Milwaukie resident contributed to the vaccination effort at the Oregon Convention Center, assisting with health care volunteers from different hospitals, clinics and the National Guard.
"It was an incredible and unique experience," Arden said. "The system was very impressively coordinated. I lost track of how many people I vaccinated and how many said that they were so relieved to be able to get the vaccine. Many told me about what this was going to mean in their life, like the lady who showed me pictures of her grand daughter she'd finally get to meet. It was truly an amazing experience to be a part of that in this community."