This content was published: September 20, 2016. Phone numbers, email addresses, and other information may have changed.
PCC Foundation recognizes Future Connect students with awards ceremony
Photos and Story by James Hill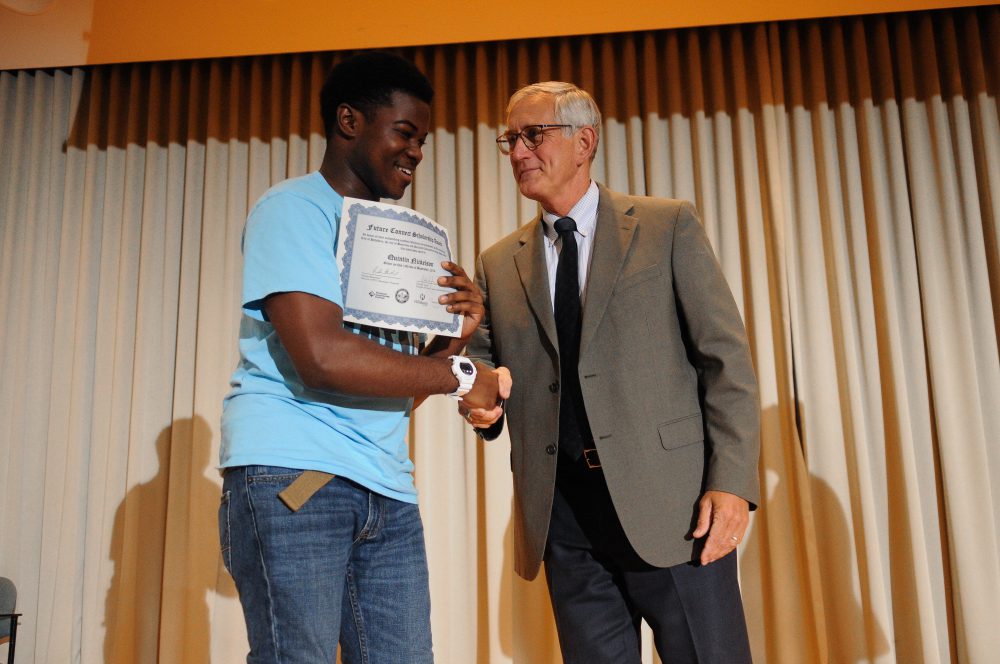 The PCC Foundation hosted its annual Future Connect Student Awards Celebration on Monday, Sept. 12, at the Cascade Campus' Moriarty Arts and Humanities Building Auditorium. Every year, the program thanks the partner cities for their funding and welcomes the new cohort of students from Multnomah County, and Hillsboro and Beaverton school districts who identify as first-generation or low-income. PCC President Mark Mitsui, Portland Mayor Charlie Hales and Hillsboro City Council President Steve Callaway welcomed the students. Corporate supporters in attendance included U.S. Bank, Wells Fargo, Meyer Memorial Trust, Bank of America and the PGE Foundation.
Future Connect is a scholarship program, which focuses on eliminating barriers to attending college, and provides on-going support throughout a student's time at PCC. Using scholarship money, career guidance and personal advising, Future Connect helps students build pathways to their futures. The program is sponsored by the city of Portland, Beaverton, Hillsboro and the PCC Foundation.