This content was published: July 12, 2016. Phone numbers, email addresses, and other information may have changed.
Geographic Information Systems students dominate national skills competition
Photos and Story by Celina Baguiao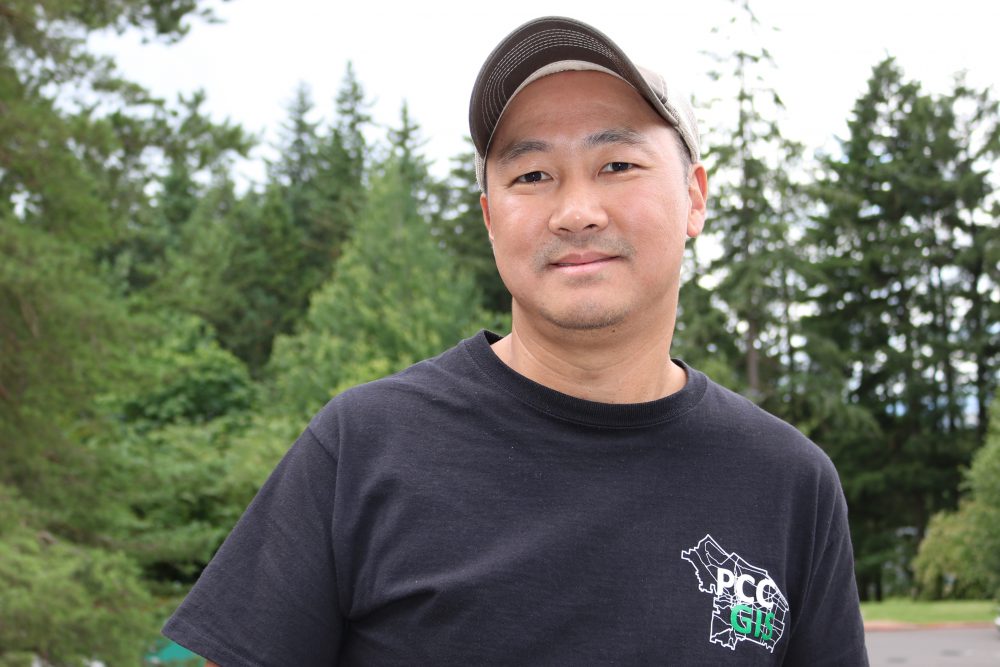 A pair of Sylvania Campus Geographic Information Systems (GIS) students Kyung Lee and Michael Holscher finished in first and second place, respectively, in the National Geospatial Technology Center for Excellence's 2016 Undergraduate Geospatial Technology Skills Competition.
Students were asked to create a poster that demonstrated their capabilities in applying geospatial technology like geographic information systems, remote sensing, unmanned aerial vehicle and global navigation satellite systems to address a real-world problem.
Twenty-two undergraduates from across the nation entered the contest, with first and second-place finishers being recognized for two-year and four-year schools. The two winners from the university competition were from Brown University and San Diego State University.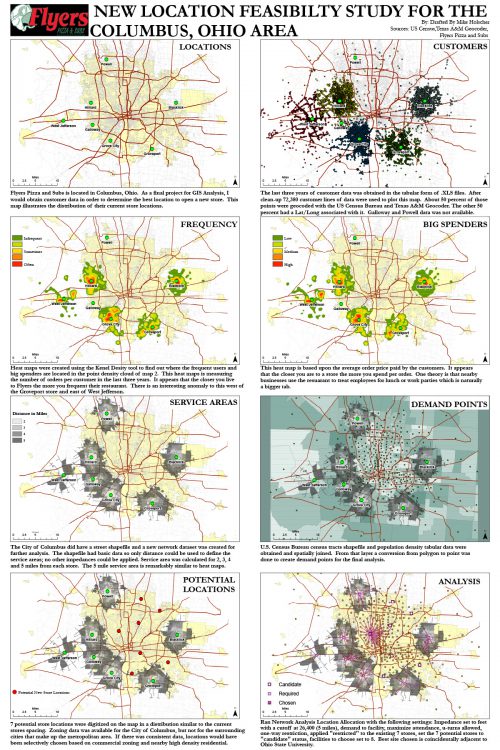 "I really couldn't believe it," Lee said about winning the competition. "I was shocked. I didn't expect to win. I just thought it would be a good experience to create a poster and enter it in a contest. When I opened the email, I was floored."
This is the first time that PCC has had students enter the contest.
"I was ecstatic and proud when I heard Kyung and Michael won," said Christina Friedle, Geography and Geographic Information Systems department chair. "I've been encouraging students to apply to this for years. Kyung was the first one who told me that he was going to apply. After talking to some of the other students, it motivated Michael to apply too. I felt really happy that they took the initiative to do it. The fact that they one first and second place is pretty amazing."
For placing in the competition, Lee and Holscher received an all-expense paid trip to the 2016 Esri User Conference in San Diego. The posters were on display at the conference and the students had to present their work.
Lee created a poster about the the Johnson Creek Watershed. He looked at the data that had already been collected about Johnson Creek and created a visual display of that information.
"I calculated the buffer index for the benefit of the salmon that live in the stream," Lee explained.
Holscher, who finished in second place, took a business approach to his research by looking at a pizza company in the Ohio area.
"It is a series of maps that show the process of creating service areas of a business and location allocation to find a new location for business expansion," Holscher said.
The victory helps shed national attention on PCC's Geographic Information Systems Program's one-year certificate program.
"It says that we are competitive nationally with what are students are producing and what they are creating while they are here," Friedle added.