This content was published: June 29, 2016. Phone numbers, email addresses, and other information may have changed.
HEP graduation at Rock Creek features largest graduation class in program history
Photos and Story by Janis Nichols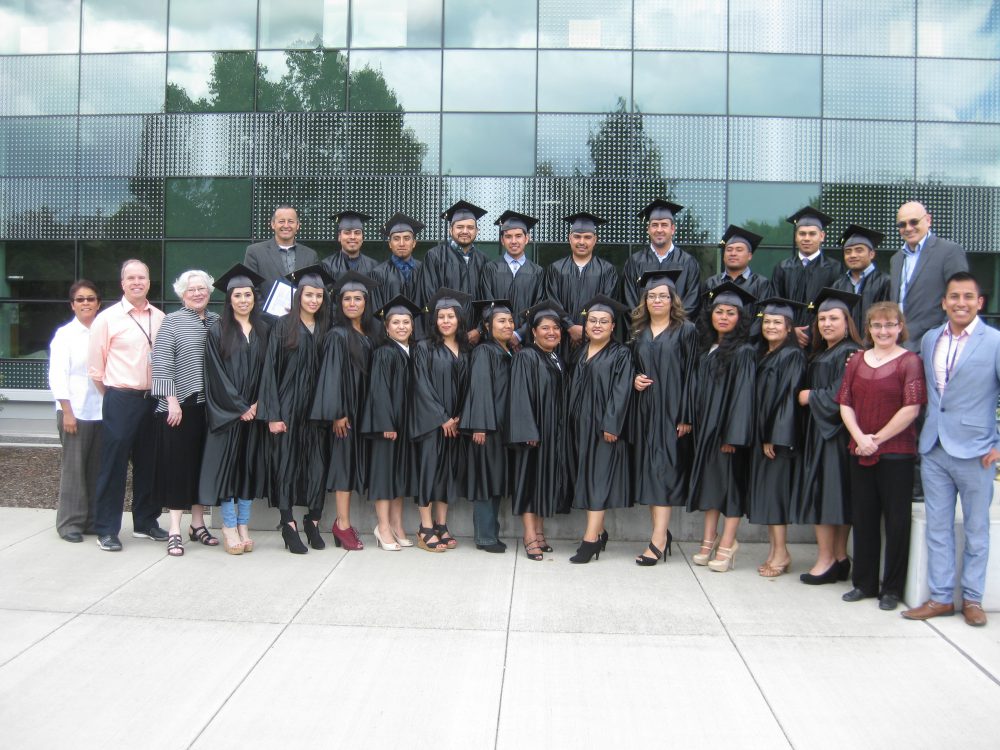 Twenty-four High School Equivalency Program (HEP) students walked across the stage in the Event Center at the Rock Creek Campus on  June 18 to collect their program completion certificate and to catch a glimpse of their future. HEP, a Spanish GED program focused on moving students into post secondary education or employment opportunities, welcomes migrant and seasonal farmworkers who have dropped out or who never had the opportunity to obtain their high school equivalency. For many of these students, this accomplishment opens the door to college-level studies.
Welcoming them on stage Saturday evening were Campus President Sandra Fowler-Hill, Business & Applied Technology Division Dean Karen Sanders and HEP Director Norberto Espindola. The keynote speaker was Olga Acuna, director of Federal Programs for the Hillsboro School District. This is one of the largest graduating classes in the six-year history of the program. In 2015, the High School Equivalency Program earned a $3 million federal grant to serve seasonal farmworkers.