This content was published: March 10, 2016. Phone numbers, email addresses, and other information may have changed.
Journey to PCC may have been long for Veroniccah Nalubega, but it has paid off
Photos and Story by Abe Proctor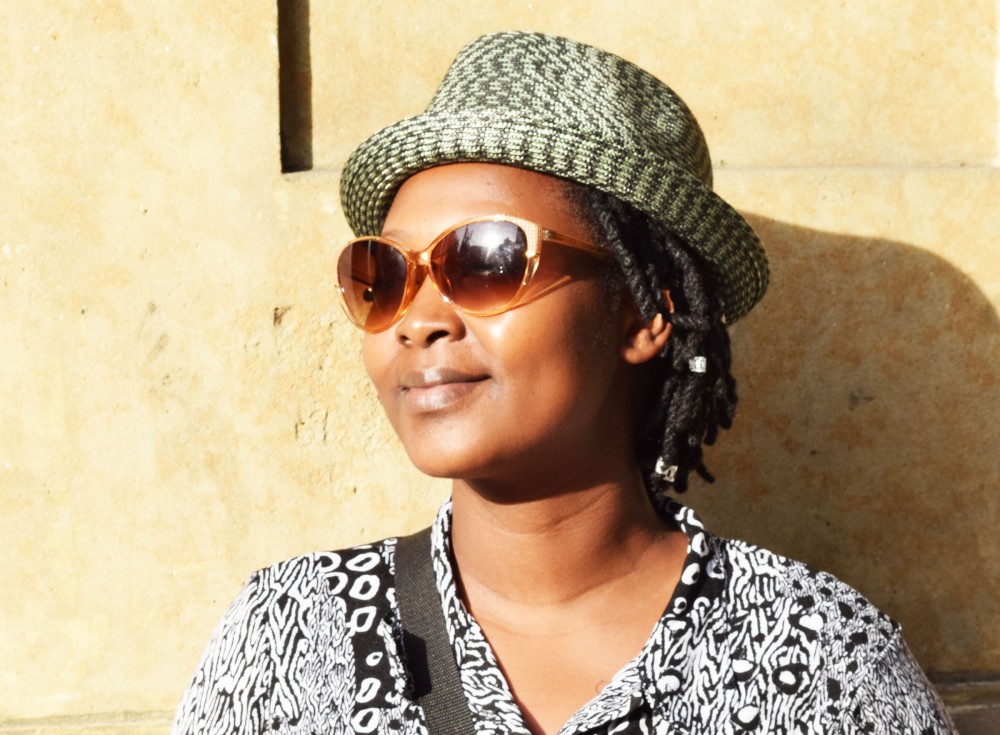 Veroniccah Nalubega took the long way to PCC, but she hasn't lost sight of her destination. The Phi Theta Kappa member was recently named a Coca-Cola Leaders of Promise Scholar – an honor that brings with it a $1,000 scholarship and places her that much closer to her goal of earning a bachelor's degree in graphic design.
Nalubega arrived in the United States from her native Uganda to find herself in an interesting predicament. She was interested in a career in a creative field but, having already earned a bachelor's degree, she wasn't eligible for a federal Pell grant or other common sources of financial aid.
"I come from an art background, and I was looking to expand my education," she said. "But I discovered it was an expensive proposition."
Nalubega looked at her options, and decided that PCC was the best choice in the Portland area to meet her educational needs both conveniently and economically. She enrolled at the Cascade Campus and got to work. A diligent student, her high grade-point average attracted the attention of Phi Theta Kappa – the national honor society for community college students – who approached her via email. Nalubega promptly ignored their overtures.
"I was like, 'What is this about?' " she recalled, laughing. "Later on, I was speaking with my advisor, and she encouraged me to join. It sounded good to me, so I did!"
She applied for the P scholarship, and was delighted to learn she had been named a recipient.
"I was so excited," she said. "Every little bit helps when you're trying to earn a degree."
Having completed her prerequisites, Nalubega is now enrolled in her first term in the Graphic Design program at the Sylvania Campus. Once she is finished at PCC, she says she would like to continue her studies in the Portland area if she can, possibly at Portland State University. She's looking for internship opportunities in the meantime.
"I'm so happy to be a PCC student," she said. "I have learned so much already, and PCC gave me a chance when I was new to this country. It's a challenge, but I am really enjoying it."