This content was published: January 20, 2016. Phone numbers, email addresses, and other information may have changed.
Rock Creek Campus welcomes high school choirs for evaluation festival
Photos and Story by Janis Nichols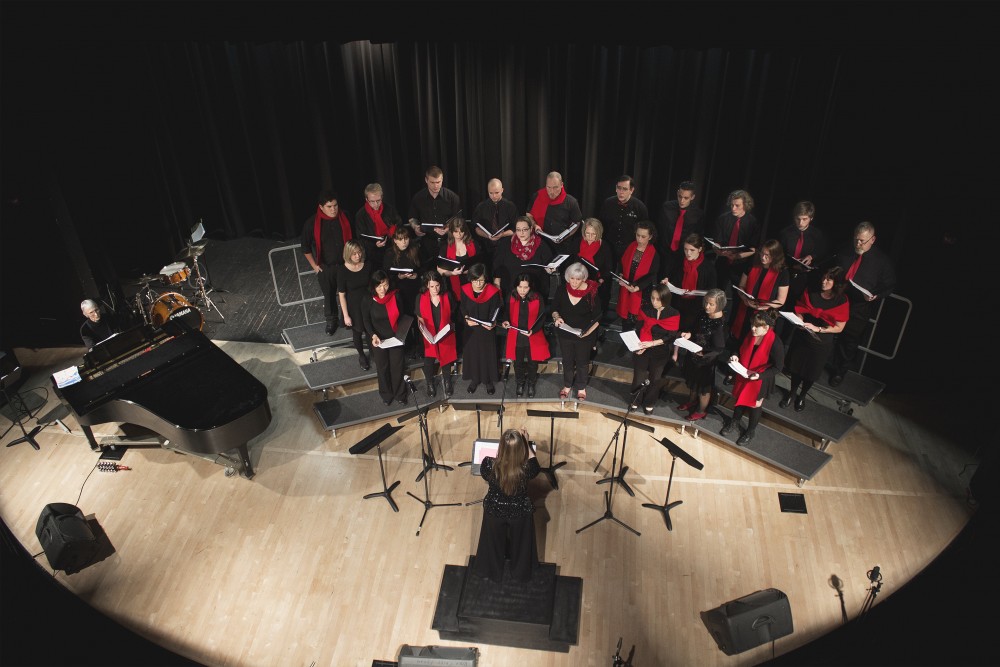 Choirs from St. Helens, Liberty, Forest Grove and Scappoose high schools will be featured at the Portland Community College Rock Creek Choirs Festival from 10 a.m. to noon, Tuesday, Feb. 2, in The Forum, Building 3, at the Rock Creek Campus. Admission is free.
Pollyanna Hancock-Moody, Rock Creek's director of vocal studies, created the festival to give high school choirs an opportunity to perform and be evaluated by college-level choir directors. In addition to Hancock -Moody, Justin Smith, the director of choral studies at Marylhurst University, will also participate in the evaluation. This is a non-competitive festival and will give choirs additional performing experience and preparation for spring competitions and concerts. It will also give participants the opportunity to hear and perform for other high school choirs in the area.
The festival is also an opportunity for these students to be introduced to Rock Creek's Vocal Studies and Music program.
The festival is open to PCC staff and students. For more information about the festival, contact Jason Palmer at jason.palmer@pcc.edu, or call (971) 722-7869.