This content was published: August 14, 2015. Phone numbers, email addresses, and other information may have changed.
Michael Sonnleitner officially joins PCC Board of Directors
Photos and Story by James Hill
Welcome back, Sonnleitner.
The Portland Community College Board of Directors officially swore in a familiar face at its July meeting. Michael Sonnleitner was elected this past May to represent Zone 3 (Southeast Portland) on the PCC Board.
Sonnleitner is no stranger to PCC. This year, he retired from 27 years of teaching political science at all of PCC's campuses. It's the first time ever that a faculty member has been voted onto the board.
"As the first PCC teacher ever elected to the PCC Board, I join a team of board members whose collective strengths may help Portland Community College build upon past successes," Sonnleitner said. "I look forward to working with a talented board to improve upon a culture of collaboration in which diverse populations are embraced and empowered to participate in respectful discourse where critical thinking is encouraged and creative problem solving is appreciated."
Sonnleitner has an extensive history of service not only at the college but within the community. He served on PCC's Educational Advisory Council, Academic Standards and Policy Committee, Internationalization Steering Committee, and was co-creator and chair of the college's Peace and Conflict Studies Program. His work with PCC student leaders has ranged from facilitating creation of the District Student Council to helping organize the college's Legislative Internship Program. A Fulbright Scholar in India in 2010, his publications mostly relate to Martin Luther King Jr., Mahatma Gandhi, Frantz Fanon, and issues regarding violence, nonviolence and social change.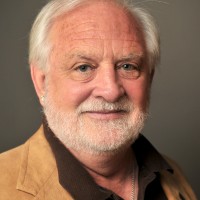 He currently serves on the Montavilla Neighborhood Association Board and SE Uplift (a coalition of 20 neighborhood associations) while volunteering with other groups concerned about affordable housing, immigration reform, and other social justice issues. He holds a doctorate in Political Science from the University of Minnesota and a bachelor's degree from Whitman College in Walla Walla, Wash.
In addition to swearing in Sonnleitner to Zone 3, the college's board also selected Deanna Palm to continue as chair and Gene Pitts as vice chair.
The PCC Board of Directors consists of seven members elected by zones to four-year terms. The board members govern the college, which includes selecting the president, approving the hiring of staff and faculty, confirming the college budget, and establishing policies that govern the operation of the college.