For Job Seekers
Frequently Asked Questions
What is the purpose of the Job Fair?

This is an annual event sponsored by the Cascade Career Services. It provides an opportunity to meet and network with many recruiters, gather information from employers from a broad spectrum of industries, explore a variety of careers in a non-intimidating environment, and learn about an organization's hiring procedures and job openings. In this day and age of applying online and having your resume go into cyberspace, this is a great way to get face to face contact with those very employers. Gather feedback and tips on applying with their company.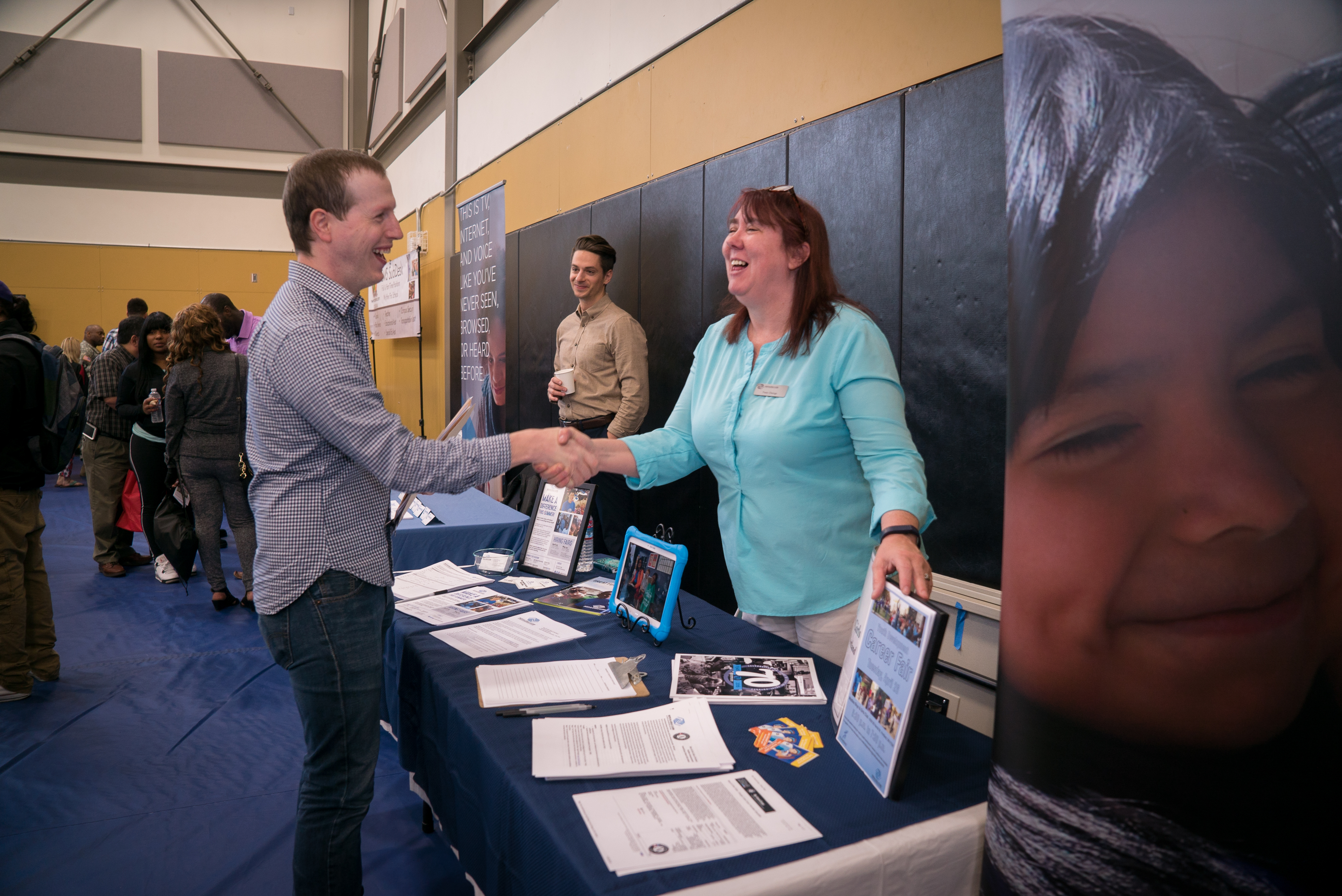 What kinds of organizations attend the Career Fair?

Representatives from many different kinds of employers typically attend – businesses (including high tech, retail, banking, financial services, and insurance), hospitals, social services, educational institutions, and government agencies (city, state, federal) and the military.
How can I make the most of my time at the Job Fair?

Go online to the company website to do research on the positions they have open and to find out about their business. Click on the Employers link to quickly access the websites of the employers who will be attending the job fair. When you arrive at the Job Fair, you will be given a map showing the location of participating employers. Employers have been assigned tables and will have print, video, or electronic information to share with you. At any given time, there may be several hundred students attending the Job Fair. If there are several students waiting to speak to an organization representative, you may want to go talk to another employer and come back later. We recommend that you try to speak with employers rather than just picking up literature and walking away.
Who's eligible to attend the Job Fair?

Students and community members are invited.
Do I need to register in advance to attend?

The event is free, you can click here to get a copy of the Attendee Survey that we ask all participants to complete. Print the form and fill it out in advance and then bring it with you the day of the event. The only thing we ask the day of the event is to fill this out. You may pick up a copy of the Attendee survey at the door, the day of the job fair as well.
Where is the Career Fair?

The Job Fair is in the Cascade campus Physical Education Building's gymnasium on 705 N. Killingsworth. See campus information.

How do I get there? (see directions map, via Google Maps)

Heading South on Interstate 5

Take Exit 304 (Portland Blvd.) Turn left on Portland Blvd., right on Albina. Follow signage to PCC Cascade.

Heading North on Interstate 5

Take Exit 303 (Killingsworth/Swan Island) Stay in right lane to Alberta St. Cross Alberta St. and follow green freeway sign to Killingsworth. Turn right on Killingsworth and follow signs to PCC.

Bus Service

Served by TriMet bus routes No.4 and No.72.

Is there a fee for parking?

Parking will be free on the day of the event.