Accessibility First Employment Week: employer registration
Let us help you build an inclusive talent pipeline – participate in the October 17-21, 2022 Accessibility First Employment Week!  Attract skilled workers and network with others in your industry at this hybrid recruitment event.
Questions? Contact us!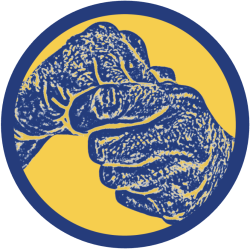 Why participate?
Recruit high-achieving honor students from PCC looking for career and employment opportunities.
Attend workshops that will equip you with cutting-edge information and address disability issues in the workplace in a new light.
Take proactive steps to source qualified candidates with disabilities, which is a proven strategy to expand your pool of talent, create a culture of diversity, foster creative business solutions, demonstrate your commitment to inclusion.
Post a job on Panther Works
Interested in posting a job? See how to use the student job board to post jobs for students and graduates.
Schedule: October 17-21, 2022
The event consists of virtual workshops for employers and student/job seekers and then culminates with an in person job fair on October 21 at Willow Creek from 10am-2pm.
Workshop schedule
Welcome to Accessibility First week: Mon, Oct 17, 3-4pm
Disability in the Workplace: Shifting the Culture: Tues Oct 18, 10:30am-12pm
Employment of Empathy: Tues Oct 18, 1pm
Benefits of Job Carving: Weds, Oct 19, 10:30am-12pm
Creating An Internship Program: Weds, Oct 19, 1-2:30pm
Assessing Your Accessibility???: Thurs, Oct 20, 10:30am-12pm
Panel Discussion: Real life experience of employees with disabilities: Thurs, Oct 20, 1-2:30pm
Elevate Your Elevator Pitch: Thurs, Oct 20, 3-4pm
Tips and Tricks for attending a job fair: Fri, Oct 20, 5:30-7pm
Registration
Registration deadline: this event is sold out and registration is closed
Cost:

Returning employers: no cost!
New employers: $100, two door prizes and swag for registrants
Questions? Contact us!