Accessibility First Employment Week: employer registration
Let us help you build an inclusive talent pipeline – participate in the 2022 Accessibility First Employment Week!  Attract skilled workers, build awareness of your company, and network with others in your industry at this virtual recruitment event.
Questions? Contact us!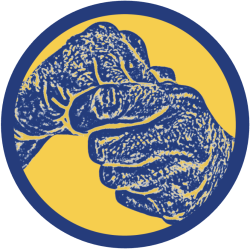 Why participate?
Recruit high-achieving honor students from PCC looking for career and employment opportunities.
Attend workshops that will equip you with cutting-edge information and address disability issues in the workplace in a new light.
Take proactive steps to source qualified candidates with disabilities, which is a proven strategy to expand your pool of talent, create a culture of diversity, foster creative business solutions, demonstrate your commitment to inclusion.
Employers workshop schedule
This virtual event takes place May 9-13, 2022.
May 9:

3pm Welcome to Accessibility First Week

May 10:

10:30am Disability in the Workplace: Shifting the Culture
1pm Employment of Empathy
3pm Panel Discussion: Disabled Professionals Tell All

May 11:

10:30am Leveraging Obstacles in The Workplace
1pm Employment Law
3pm Disability: A History

May 12:

10:30am Why Would A Person with A Disability Want to Work for You?
1pm Beyond ADA Compliance
3pm Creating an Internship Program

May 13:

10am-2pm Accessibility First Job Fair
Post a job on Panther Works
Interested in posting a job? See how to use the student job board to post jobs for students and graduates.
Registration
Registration deadline: May 6  (space is limited so apply early)
Rate: $100 and two door prizes and swag for registrants. Pay invoice here.
Invoice and payment
After your registration is submitted, complete payment using the invoice payment form.
Questions? Contact us!