Speakers
Ukraine

May 2022: Tatiana Terdal, "Growing up in Ukraine: Reflections and Current Perspectives", 5/10/22
Tatiana Terdal was born in Soviet-occupied Ukraine. While she was visiting the U.S. as a tourist in 1991, the Soviet Union disintegrated. American families sponsored her to stay and study at colleges and universities in the U.S. She is involved in local and national Ukrainian organizations, has spoken on NPR, WorldOregon, and Harvard University, and has helped to organize events in the Portland area supporting Ukraine. Tatiana will share her experiences growing up in Soviet-occupied Ukraine, teaching at Ukrainian Catholic University in independent Ukraine, unique cultural and historical aspects of her home country, and her perspective on the Russian war on Ukraine.
Video: watch the Ukraine speaker series recording
Cuba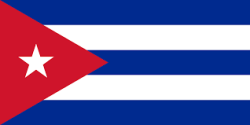 February 2022: Jose Fernando: "Cuba, An Insiders View", 2/17/22
PCC student Jose Fernandez left Cuba in 2017 with the hope of getting to the United States and staying through the provisions of the U.S. Cuban Adjustment Act. His adventure involved planes, buses, boats, and walking through multiple countries, crossing jungles and rivers, paying bribes, meeting kind people who helped him and his friends along the way, and good luck. Jose will share the story of his life in Cuba, his adventure getting to the U.S., and the current challenges of the Cuban people.
Video: watch the Cuba speaker series recording
Brazil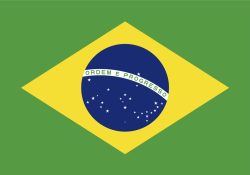 November 2021: "Samba as a Window into Afro-Brazilian Identity", Ana Carla Laidley
A native Brazilian, Ana Laidley grew up in the culture of Samba and continues the tradition through her teaching and counseling work. She will share a journey of acculturation and Afro-Brazilian identity reconstruction, based on her personal experience and research. Ana currently works as a psychotherapist and Samba instructor in Los Angeles.
Video: watch the Brazil speaker series recording
Vietnam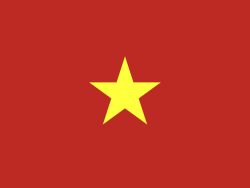 May 2021: "A Window into the Politics of Contemporary Vietnam", Dr. Tuong Vu, University of Oregon
Dr. Vu discussed the evolving worldview of Vietnamese revolutionaries, showing the depth and resilience of their commitment to a communist utopia in their foreign policy. He will also update us on the current political situation in southeast Asia. Dr. Vu is the author of the book "Vietnam's Communist Revolution: The Power and Limits of Ideology".
Video: watch the Vietnam speaker series recording
Tanzania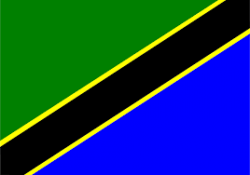 February 2021: "Building Connections: Tanzania", Cynthia Strong, Seattle Pacific University
What is it like to respond to an invitation to travel to a majority world country that you have never visited to start a library? Cynthia shared her story about being asked by a Tanzanian friend to set up a library in his village school. She shared stories, tips, and things she learned along the way. In sharing about working with the Chamwino Secondary School administration on the structure for a library, she hopes that viewers will catch a vision of the partnerships that people want to have with us and the beautifully rich diversity of humanity that exists beyond our borders. Learn more about Chamwino Connect (Seattle) and the Chamwino Arts Center (Chamwino, Tanzania).
Video: watch the Tanzania speaker series recording
Estonia
November 2020: Kalev Sepp, "The All Digital Society of Estonia", 11/12/20
Kalev Sepp is an electrical engineer and technologist with experience ranging from a Soviet-era computer lab in Estonia to the development of measurement methodology for advanced computer and data center communication interfaces that run the Internet and Cloud today. He had a long career in Tektronix as a principal engineer and now works as a consultant for Video Electronics Standards Association. Kalev has a diploma from Tallinn Technical University in Estonia, and an MSEE and Ph.D. degrees from the University of Washington. He is closely involved with the Estonian Community in Oregon and follows Estonian e-Government initiatives that have received acclaim worldwide. In this talk, he will give you an Estonian perspective of their all-digital society.
Video: watch the Estonia speaker series recording
Slides: view the Estonia speaker series slides